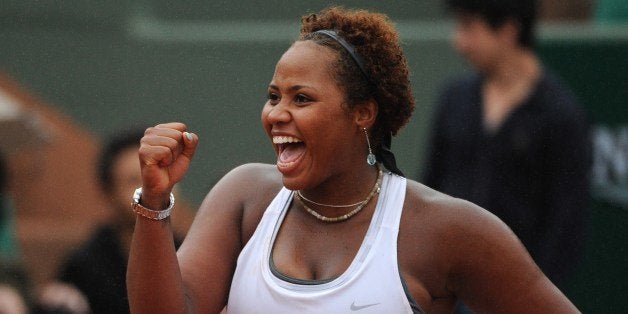 When 18-year-old tennis sensation Taylor Townsend beat 21st-ranked Alize Cornet in the French Open on Wednesday, she did more than simply extend her thrilling Grand Slam debut by advancing to the third round.
Then-16-year-old Townsend went to the tournament anyway -- without USTA's support, her mother was forced to pay their travel costs -- and she won the junior doubles title and advanced to the quarterfinals in the singles division. That same year, Townsend also won the singles and doubles titles at Junior Australian Open, the junior doubles title at Wimbledon.
The comments caused tennis superstar Serena Williams, who has also been criticized for her weight at times, to call the situation "obviously a tragedy, because everyone deserves to play."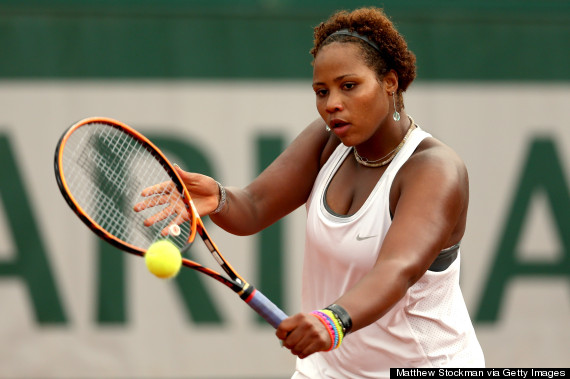 After the USTA controversy, Townsend stopped working with coaches from the association and now splits her time training with former Wimbledon runner-up Zina Garrison in Washington and former collegiate player Kamau Murray, whom she's known since she was 6 years old, in Chicago.
Both Townsend and Garrison say her negative experience with the USTA over her weight and fitness level have helped her improve -- both on and off the tennis court.
The USTA reimbursed Townsend's mother for their travel costs to the 2012 U.S. Open, and Townsend and the organization have since reconciled.
Townsend, who entered the French Open as a wild card, was born in Chicago and her family still lives in the city's Englewood neighborhood. She will next face off with 14th-ranked Suarez Navarro of Spain in Friday's third-round matchup.
Popular in the Community