The atmosphere around college sports tends to be defined by noise but this annual tradition at Taylor University is remarkable for its silence -- and then its noise.
Each year on the Friday before the start of final exams in December, Taylor basketball fans continue their "Silent Night" tradition by keeping quiet until the 10th point is scored. At that time, they go absolutely wild. According to the Taylor athletic department, the tradition began in 1997 and annually draws standing room only crowds.
"Because of the uniqueness of no noise, there is a lot of pressure on our guys to get that 10th point," Taylor coach Paul Patterson said in a statement obtained by Yahoo! Sports in 2010. "And then it gets to be kind of a normal basketball game in a great environment."
The Trojans were hosting Indiana-Dabney on Friday night and sold out Odle Arena was silent until senior guard Ben Raichel drained a three-point shot from the left corner for the home team's 10th point.
The festivities don't end after that triumphant 10th point, the fans sing "Silent Night" at the end of the game each year. Following the final buzzer, students can attend a university-sponsored Christmas party.
Before You Go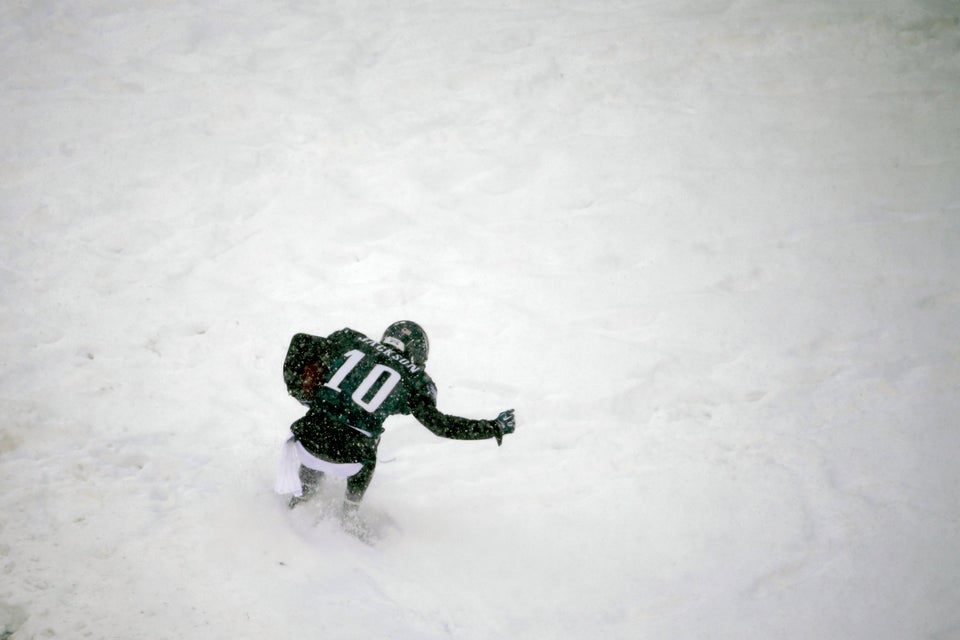 Best 2013 Sports Photos
Popular in the Community