A 54-year-old elephant named Packy, who was celebrated as the oldest male Asian elephant in North America, was euthanized on Thursday at Oregon Zoo after suffering from tuberculosis.
The zoo's decision, which followed outcry from animal activists, came three years after Packy and two other elephants at the Portland park were diagnosed with the highly infectious disease.
The zoo said in a statement that its "animal-care staff determined his quality of life and the safety of the herd was compromised by his illness." 
"We'd run out of options for treating him," said Dr. Tim Storms, the zoo's lead veterinarian.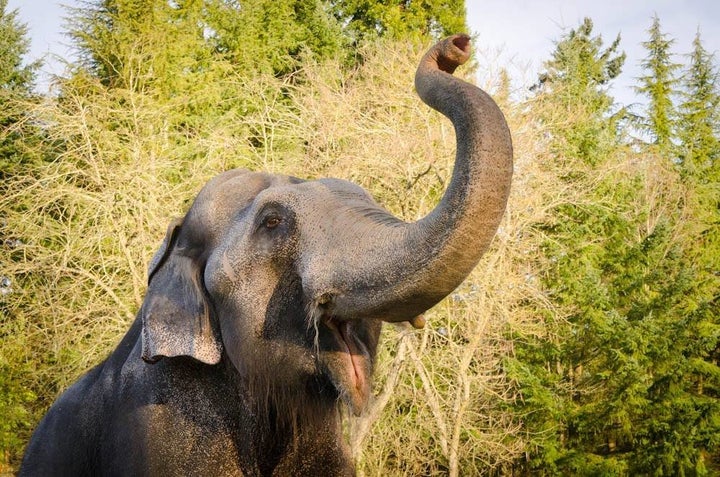 Packy and the other two elephants, one of which was his son Rama, were diagnosed with the disease in December 2013.  
The CDC believe that the elephants contracted TB via human contact. During an investigation, a zoo volunteer was found to have been diagnosed with TB in 2012. Seven others working at the zoo who were later diagnosed with the disease had been within close contact of the animals.
Packy was treated for TB with antibiotics and showed no sign of the disease for several years after, the zoo said. The two other elephants that were diagnosed were also successfully treated, according to the zoo's statement.
In fall 2016, however, Packy tested positive for a drug-resistant strain of TB. The zoo said it was "the first positive culture since Packy's initial diagnosis in December 2013."
"We had been feeling increasingly optimistic about Packy's treatment regimen, and he had been tolerating it well, so this recent result was disappointing," Storms said at the time.
Critics of the zoo's decision to euthanize Packy suggested that as the animal didn't show symptoms of the disease, he was put down to relieve a physical burden upon the zoo.
Packy had to be separated from the other elephants, according to the zoo, and kept 100 feet away from the public for a year after starting treatment.
"The remaining treatments involved side effects that would have been very hard on Packy with no guarantee of success, plus a risk of creating further resistance," he said. "None of us felt it would be right to do that. But without treatment, his TB would have continued to get worse."
Calling all HuffPost superfans!
Sign up for membership to become a founding member and help shape HuffPost's next chapter
BEFORE YOU GO