This

post

is

part of a weekly series celebrating #ThrowbackThursday with reflections of our favorite childhood memories, past pop culture moments and more!
Do you remember Penny Proud? Introduced in the early aughts, the spunky 14-year-old had heart of gold and a family that always kept it real. At a time where there were few kids shows that depicted black family relationships, "The Proud Family" was a series where we saw versions of ourselves through expressive and entertaining characters.
For many, Penny Proud in particular hilariously epitomized the black teen experience, from dealing with her flaky but endearing bestie Dijonay to living in a caring but no-nonsense family. Through Miss Proud, a generation of kids and pre-teens saw themselves reflected and represented in way animated television had yet to provide.
Whether high school was awkward or the best years of your life, here are 10 things from your teenage years the proud family totally got:
1. You had strict parents that had even stricter parents. "You not having guests, you not sleeping over at anybody's house, and you're lucky you're not paying no rent." Mr. Proud did not play around.
2. You had to hustle to get by. #BBHMM
3. You just wanted to talk on the phone with your friends, but your younger siblings had other ideas.
4. Any time you had to babysit your brother, sister, cousins, or kids from the neighborhood descended into chaos.
5. You would practice that new dance with the crew, so you could show off at the next block party.
6. You knew that food always comes before bae.
7. When you drove around with your friends and then your jam came on the radio. "Heyyy!"
8. When you stole the last bite of Mom's soul food. Sorry dad, "You snooze you lose."
9. When your grandma or auntie starts dancing to their favorite throwback song.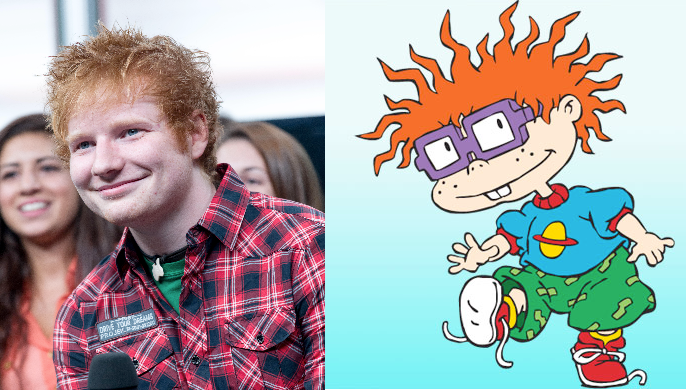 Young Celebs If They Were Cartoon Characters
Popular in the Community