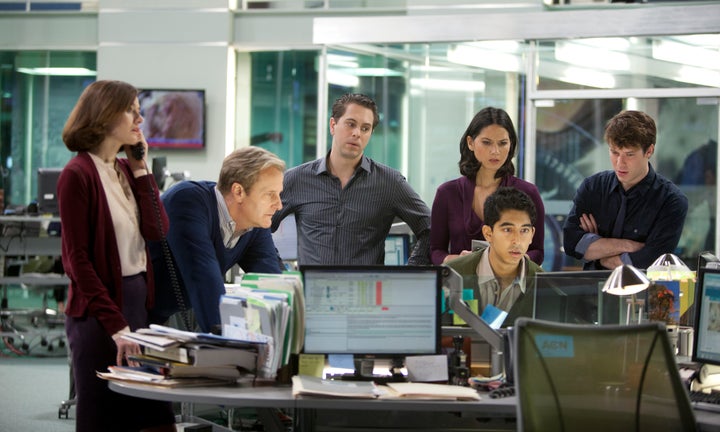 The Television Critics Association (TCA) press tour has stretched on for almost two weeks now. With TV critics from all over the world cooped up in a hotel ballroom for very long days, we're all getting a bit punchy.
Needless to say, it was poor timing for a show that could be called the biggest critical punching bag of the new season, HBO's "The Newsroom," to host its panel. There was quite a bit of chatter on Twitter about how horrible this panel would be. Would the female critics ask multiple questions, then clumsily count them off on their fingers, a la the show's MacKenzie McHale? Would the entire panel turn into a stalemate, or would creator Aaron Sorkin have sensible defenses for the choices the show has made? And would anyone stand up to give the show a compliment?
(It should be noted that I really enjoy the show, and wrote a piece in defense of the "The Newsroom" before it premiered, but I don't choose public panels as the place to publicly praise or eviscerate anything. Just a choice.)
So which way did the panel go? Keep reading for highlights from the critical chat with star Jeff Daniels, creator Aaron Sorkin and executive producer Alan Poul, including a premiere date for Season 2, a tease of this week's new episode and a few big rumors that Sorkin cleared up ...
Season 2 gets a (rough) premiere date
"Season 2 will be back on the air in June [2013]," Sorkin said, noting that the show will always be about 12-18 months behind the current news cycle.
On tough reviews
"I want to make a clear distinction between me and the characters that are in the show. I -- most of the time -- write about things I don't know much about. The political opinions that I have are at the level of sophistication of a person who has a BFA in musical theater," Sorkin said with a laugh.
"For sure we all know that there were critics who did not enjoy watching the first 4 episodes -- and there were critics that did. Anytime that people are talking this much about a television show, it's good for television ... good for people who watch television and good for people who work in television," Sorkin said.
But Daniels had his own take on the critics: "I've gotta be honest with you -- I completely get why you do what you do, God bless you, but you don't do it for me. It took me a long time as an actor to stop reading you. You love me, you hate me ... where do I go?" He later added, as a loud aside to Sorkin, "Did I just offend all of them? I did!"
On reaction to criticism of the female characters
"I completely respect that opinion, but I one hundred percent disagree with it," Sorkin said when asked why it's only the women on the show who make mistakes. "The female characters are the equals of the men ... and we plainly see them being good at their jobs."
"One of the things I like about Aaron's writing is all of his characters, men and women, have flaws," Daniels said. "They all have flaws."
"I disagree about the asymmetry [of the character flaws] -- what Jeff said is one hundred percent right," Sorkin added. "We present Will's mission to civilize as something everyone rolls their eyes at and something that always blows up in his face. Hubris in this show is always punished. Men and women screw up in the same way." Sorkin cited that where Maggie (Alison Pill) mistook Georgia the state for Georgia the country in Episode 5, Jim (John Gallagher, Jr.) thought that penguins lived on the wrong pole.
"A couple of weeks ago an un-sourced and untrue story appeared in the Internet that then got picked up: The writing staff was not fired. Just seeing that in print is scaring the hell out of the writing staff," Sorkin added with a laugh. "They're acting very strange -- they're coming to work early ... [laughs]. I love the writing staff -- I thought that we did great this year, and it's a fantastic group to work with. We had a ball. A couple of staffing changes were made that included promoting our two writer's assistants to story editors, but the writing staff hasn't been fired -- I'm looking forward to coming back to work with them soon."
Sorkin also cleared up a rumor about Corinne Kingsbury, a staff writer on the show (who also made a brief cameo as a stripper in "The Newsroom" in Episode 5), saying he never had a romantic relationship with her. "She was identified as my ex-girlfriend -- she is not."
Hindsight isn't always 20/20
"I set [the show] in the past so I could use real news. I didn't do it so that I could leverage hindsight into making our characters smarter at stuff," Sorkin said, adding, "If our guys do something right, there is never a time when someone else didn't get it right, too."
A non-spoilery tease
This week's episode (Sun., Aug. 5, 10 p.m. ET on HBO) takes place the night we got Osama bin Laden. Sorkin specifically said that that's not a spoiler.
And the most telling quote of the day
"I've only ever tried to write things the way I write," Sorkin said. "I haven't tried to figure out what it is that most people will like and give it to them."
Tell us: Are you enjoying "The Newsroom"? Are you excited to see more?
"The Newsroom" airs Sundays, 10 p.m. ET on HBO.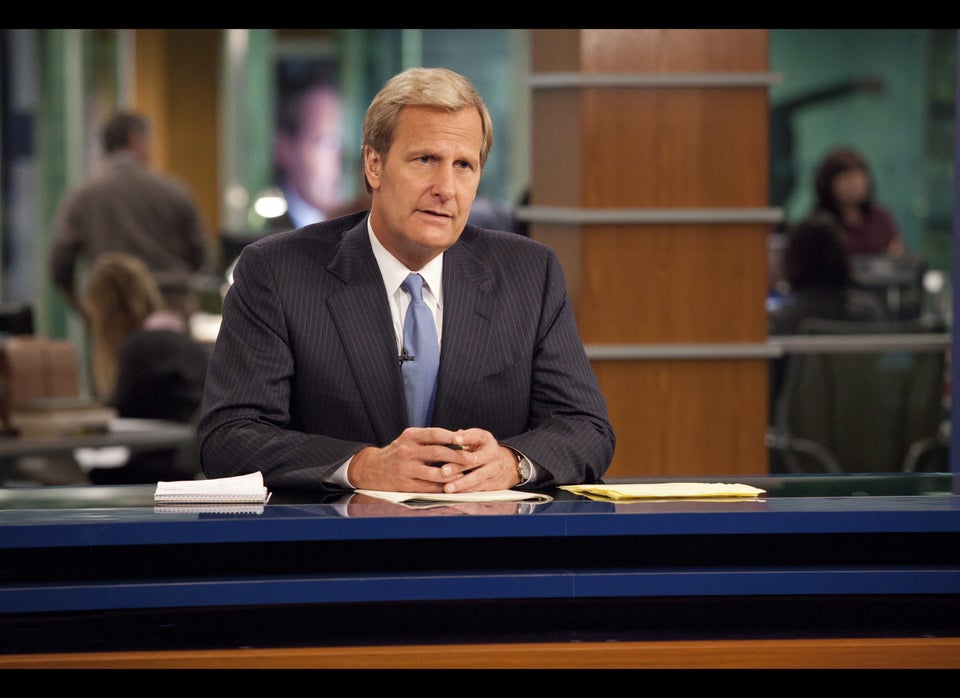 "The Newsroom" Cast Character Introductions
Popular in the Community