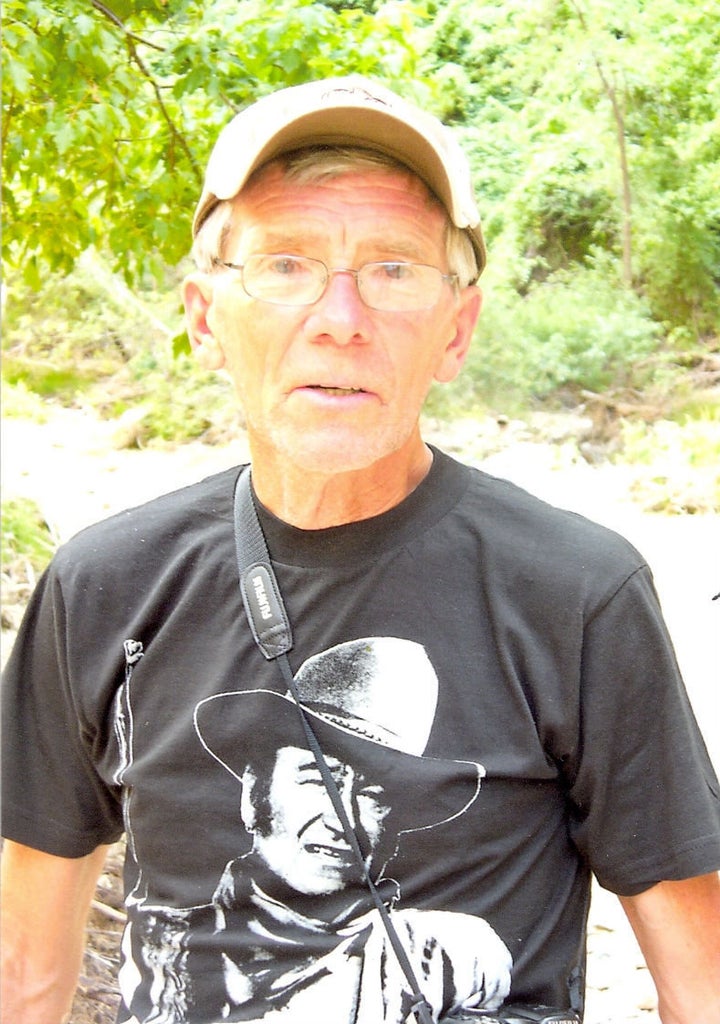 Imagine withdrawing money from a bank and then finding out that the money is counterfeit and cannot be refunded.
Update: On Wednesday, after this article was published, a senior TD Bank executive called Hagman to apologize for the incident reported in this story, Hagman told The Huffington Post. The executive offered to refund the $100 and take him and his wife out to dinner for $150, but he declined both offers, he said. The article has been updated to reflect this.
Hagman withdrew $2,500 from his savings account at TD Bank in February, according to the Star-Ledger. Then he went to Bank of America to deposit the money, only to find out from the teller that one of the $100 bills was counterfeit.
He reported it to the Secret Service and went back to TD Bank to get a refund, but the supervisor said that was against the bank's policy, since he already had left the bank with the cash. "I asked why a bank customer, me in this case, should have to serve as this bank's 'quality control officer,'" Hagman told the Star-Ledger.
Hagman told The Huffington Post that he now tells friends that withdraw large amounts of money to tell the bank to "scan every single bill because you don't want counterfeit money in your hand."
Hagman has withdrawn all $16,000 from his savings account at TD Bank, since "they treated me horribly," he said.
"I'm very angry because the second bank, within 5 mintues, they used an automated counter and they picked up the bill immediately," he said. "TD Bank, you mean you don't have the same technology?"
A senior TD Bank executive offered a refund and dinner after this article was published. But Hagman said he declined both offers because he would "just feel that I'm being bought off."
"I said I would be prostituting myself," Hagman said. "I don't want to touch the money. I don't."
"It isn't about Bill Hagman. It really isn't," he said. "I want people to understand that banks are not necessarily your best friend."
Counterfeit money has become dangerously widespread. Slightly less than 2 percent of the U.S. money supply is counterfeit, according to Secret Service data cited by the Arkansas Democrat-Gazette. But other government officials have said that less than one percent of the U.S. money supply is counterfeit, according to WAVY-TV 10 and the Star-Ledger.
The problem is growing. The amount of counterfeit U.S. money that the government has removed from circulation has more than doubled from $103 million to $261 million over a recent three-year period, according to the Kansas City Star.
Counterfeit money enters the money supply once it is accepted by a retailer such as a bank or a store. Then it can change hands multiple times until someone gets stuck with the "hot potato," according to a Secret Service officer quoted by the Los Angeles Times. It may also enter circulation via scammers working on a large scale. Just ask the Sears store in Des Moines where two men stole $850 worth of clothing using counterfeit money and got a $850 refund in real money, according to the Des Moines Register.
People that receive counterfeit money and find out that it is counterfeit later generally are stuck with it, even if it came from a government-run office such as the post office, the Los Angeles Times reports. If you receive a counterfeit bill and are told that is counterfeit, do not try to pass it on to someone else, or else you could end up in prison for up to 20 years, according to the Los Angeles Times. Just report it to the Secret Service and move on.
The Secret Service offers these tips for spotting counterfeit bills: Make sure that the portrait is lifelike, that the saw-tooth points of the Federal Reserve and Treasury seals are clear and sharp, that the lines in the border are clear and unbroken, that the serial numbers are evenly spaced and printed in the same color as the Treasury Seal. Real paper money also has tiny red and blue embedded fibers.
Correction: An original version of this story misstated one way of identifying real paper currency. According to the Secret Service, genuine currency has "tiny red and blue fibers embedded throughout." Counterfeit bills sometimes feature red and blue lines made to look like these fibers.
Popular in the Community