Antioxidant- and vitamin-rich tea has a slew of health and wellness benefits. Whether sipping an electrolyte-filled rooibos blend or a metabolism-boosting green, a daily cuppa does the mind and body good. However, it's not always easy (especially on hot August days) to incorporate a steaming cup into your everyday schedule. Here are nine simple ways to make tea a part of your daily ritual:
1. Cold brew. Did you know that you can cold steep tea as easily as hot steep? At my tea company, we recommend steeping about 1.5 teaspoons per cup for 5-7 minutes when cold brewing. Throw two tea bags in and forget about it!
2. Rethink your morning. Tisanes like yerba mate and guayusa are natural energizers that provide a similar amount of caffeine as a cup of coffee -- but without the jitters -- and are rich in antioxidants. Not feeling adventurous? Try a roasted green houjicha, which has a similar flavor profile to coffee.
3. Do it at night. Before heading to bed, steep a pitcher of tea (estimate a teabag per cup, or an ounce per gallon, and brew just under boiling for about three minutes). Flash-chill the pitcher in the fridge, and wake up to a delicious iced brew.
Warning: Use a pitcher that can go from hot to cold without cracking -- I love the Takeya flash-chill pitchers.
4. Spike it. Tea cocktails are a delicious, "wise" way to sip. Look after the jump for two delicious tea cocktail recipes.
5. Make tea time a ritual. Studies have proven that taking 15 minutes out of your day allows you to re-energize and focus. Make tea a part of this 15 minutes of "aaaah" -- walk or drive to your local coffee or tea shop, smell some of the delicious blends, and head back to work with a soothing or energizing sipper.
7. Cook with tea. There are amazing tea recipes out there -- everything from short bread cookies to granitas to tea-glazed salmon. Nicole Martin is a blogger who has recently worked with some of my teas, and has amazing recipes. You can find them here, http://www.teaformeplease.com/.
8. Don't drink it. Want to submerge yourself in tea -- without drinking a drop? Try a tea bath. Just place some looseleaf tea into a teaball and float it in your bath. Ginger or rose-petals will help with detox, peppermint is reviving, and a chamomile bath is relaxing.
9. Travel with a T. You don't need to break your new tea habit just because you're a road (or air) warrior. Worried about getting to sleep after a flight? Add one more item to your toiletry kit -- a tea with lavender or chamomile. Want some caffeine-free energy (and fresh breath) for one meeting before you hit the snooze button? Pack a simple peppermint.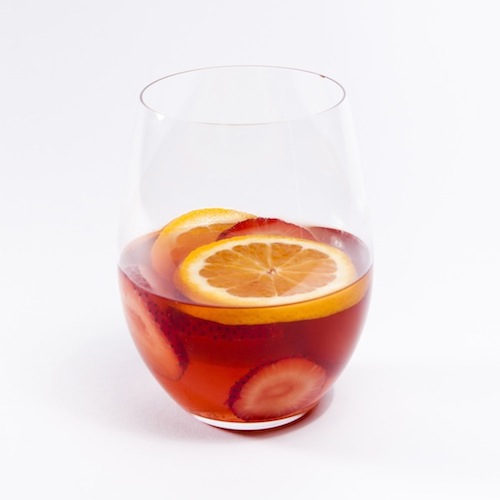 Sangri-tea
Tea Base: Pink & Black
1 Part Pink & Black
1 Part White Wine
Float in a glass (or pitcher) strawberries, raspberries, blueberries, orange slices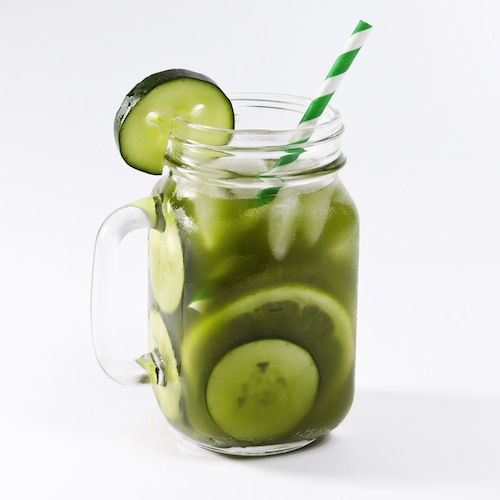 The Green Garden
Tea Base: The Classic
1 Part Green Juice
1 Part Vodka
1 Part Sake
Pour over ice into a mason jar or shake and pour into a martini glass
Garnish with cucumber
Tea cocktails made with Owl's Brew, a ready-to-pour tea "crafted for cocktails." For brew-it-yourself recipes, check out our looseleaf cocktail recipes at www.theteaologist.com.