Making a portrait from thousands of tea bags would find most artists steeped in frustration. Not Red Hong Yi.
The Malaysian artist created an installation called "Teh Tarik Man" out of 20,000 teabags for the World Economic Forum in Davos last month. She says it took about two months to build the 10-foot by 7-foot piece, which ended up weighing more than 440 pounds.
Despite a more than ample supply of the stuff, Hong Yi told The Huffington Post she only drank 1-2 cups of tea a day while creating the piece.
Hong Yi stained the teabags for the installation in 10 different shades of brown, a variation she achieved by steeping them in an assortment of water temperatures for different amounts of time. She added brown food dye for the darkest tones.
"I wanted to create a piece that reflected an everyday scene in Malaysia that reminds me of home," Hong Yi explained in her YouTube description. "Teh Tarik (which means 'pulled-tea' in Malay) is a drink served in local coffee shops (or kopitiams) that is sweet, frothy and milky, and is frothed up when tea is poured between two containers."
"Perhaps more important than the drink itself is the underlying culture. Locals gather in kopitiams and mamaks, and here they talk about where to buy the best durians, the traffic, politics, weather, soccer... It is a drink that brings people together and I hope that I get to share a bit of my country through this piece!"
The hardest part about the project was meeting what Hong Yi says was "a very tight deadline" in order to ship it to Davos.
"I started working on it early December, had it planned and designed in about two weeks, and then figured out I needed 20,000 stained teabags hung on the piece ... then I figured that each teabag took at least 1 minute to prepare," she told HuffPost. "That was when I panicked and worked like a maniac late into the night!"
You could say she had this in the bag.
This story has been updated with comments from Hong Yi.
Support HuffPost
The Stakes Have Never Been Higher
Related
Before You Go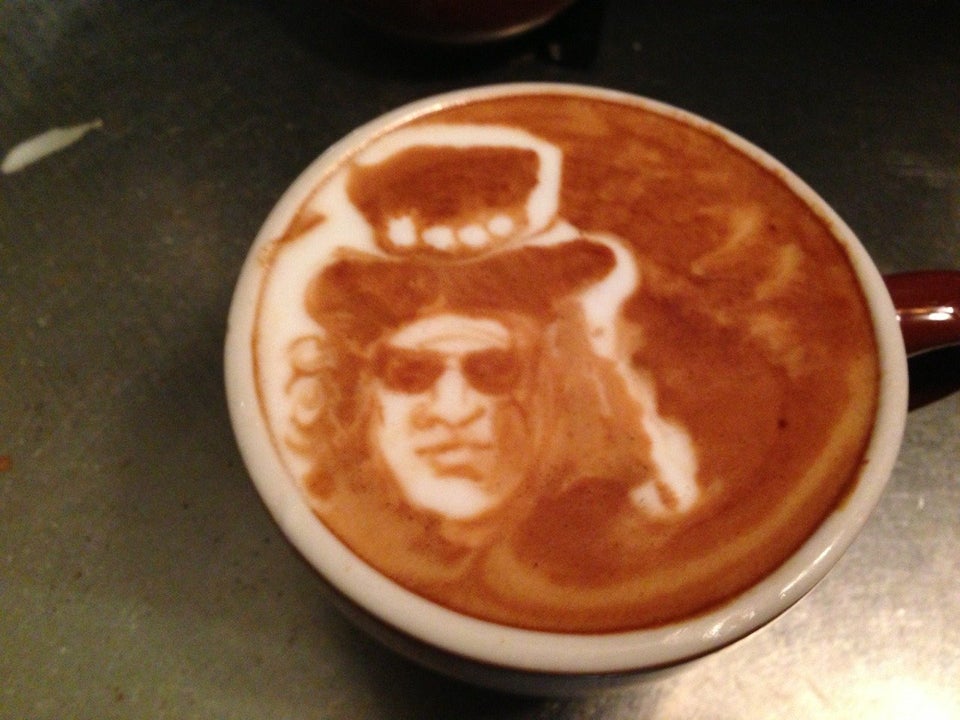 Baristart Coffee Art
Popular in the Community