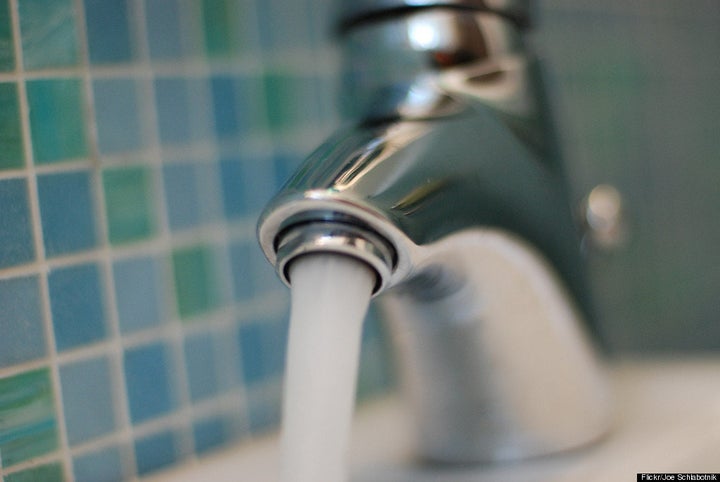 WASHINGTON -- An attempt by a Kentucky water district to raise rates in order to meet clean water regulations has become political, with a local Tea Party organization stepping in and arguing that the county should simply ignore federal rules.
The Northern Kentucky Water District is seeking a 25 percent rate increase by January 2012, and according to The Kentucky Enquirer, a major reason for the raise is to comply with U.S. Environmental Protection Agency's (EPA) regulations that are meant to prevent bladder cancer by "requiring that water utilities nationwide improve their treatment of drinking water to eliminate byproducts left over after chemical disinfection."
"The standard that we have to meet as to whether our water is safe or not is based upon the regulations that are set under the Safe Drinking Water Act and that are administered through the (Kentucky) Division of Water," said Northern Kentucky Water President and CEO Ron Lovan during a hearing last month. "Is our water safe? Yes, we feel it's safe based upon the current regulations. ... That's the standard that we've got to meet."
But according to Lovan, if the local water district refuses to comply, it could face up to $25,000 per day in fines, the leadership could go to prison and the state Division of Water could possibly step in and take over. He added that the EPA regulations have been in the works since the 1990s and had significant public input.
"It's been years in the making, it was a very public process that they (EPA officials) took a lot of input from a lot of interest groups all around the country," said Lovan. "Whether the Tea Party folks believe that or not, it was a very open, public process before we got to the point where we are today."
During a hearing on the issue last month, Duane Skavdahl, an attorney representing the Tea Party group, lamented that "nobody will take on the EPA."
A Campbell County fiscal court judge recently told the Tea Party that if it was really concerned about the agency, it needed to take it up on the federal level. "What you're going to have to realize is that a federal mandate is the reason that we're involved in this conversation, and you're going to have to be talking to the federal people, and hopefully in a little bit different tone of voice and with different expectations than the way you're laying it out to us," said Judge Steve Pendery.
The Northern Kentucky Water District estimates that 80 percent of the $88 million increase is attributable to the new Safe Drinking Water Act regulations, but Northern Kentucky Tea Party member Garth Kuhnhein, who is a mining engineer, suspects that federal regulators were off on their cost projections.
According to the EPA, the regulations are intended to reduce not only bladder cancer, but also colon cancer, rectal cancer, and health risks to pregnant women and their fetuses. The Northern Kentucky Tea Party did not return a request for comment.
As The Huffington Post previously reported, Tea Partiers are increasingly getting active locally, with groups in Arizona protesting changes in trash collection and a mandatory recycling program.
Support HuffPost
The Stakes Have Never Been Higher
Popular in the Community