Videographer Dennis Gilman faced a hostile crowd on Saturday when he attempted to film an anti-immigration reform rally outside the Arizona state capitol.
In a video posted to YouTube, Gilman can be seen attempting to document a speech at the We Are America Tour and Rally, part of an ongoing series of events sponsored by the Black American Leadership Alliance. Shortly after the beginning of the video, tea party activists with the Remember 1986 anti-amnesty group can be heard confronting Gilman and telling him to leave the "private event." Various people attempted to obstruct his view of the stage, as the situation escalated.
"Hey mother f*****, get the f*** out of here," said one man. "Commie," yelled another.
"It's our permit," said a woman. "You're not welcome here."
The speaker on stage, who was clearly distracted by the scene developing around Gilman, noted that the reporter had a right to be there. Gilman then pointed out that the Arizona state capitol grounds in Phoenix are public grounds, not "private property" as one person claimed.
The Arizona Republic reported that Gilman was eventually escorted from the premises by Capitol police officers. He later spoke with reporters.
"They pushed me; they shoved me," Gilman said. "They first tried to block me."
In an interview with Raw Story, Barb Heller, an organizer of the rally, claimed that Gilman had instigated and that their permit gave them the right to deny him entry to the event.
"We did this venue strictly wanting it at the capitol so that we would be protected, that we could have the right to tell people to leave or tell people from the word go that they were not welcome," she said. "It was nicely done, and he immediately started swinging around and knocking a few people down, from what I understand. When he was asked to please move to the sidewalk, we didn't make him leave entirely, but we could make him leave the area we had reserved, which was the Senate lawn."
Gilman is a regular figure at anti-immigration reform events in the Arizona area. He alleged he is frequently targeted by attendees, who have accused him of deliberately misleading people about the nature of the rallies.
Before You Go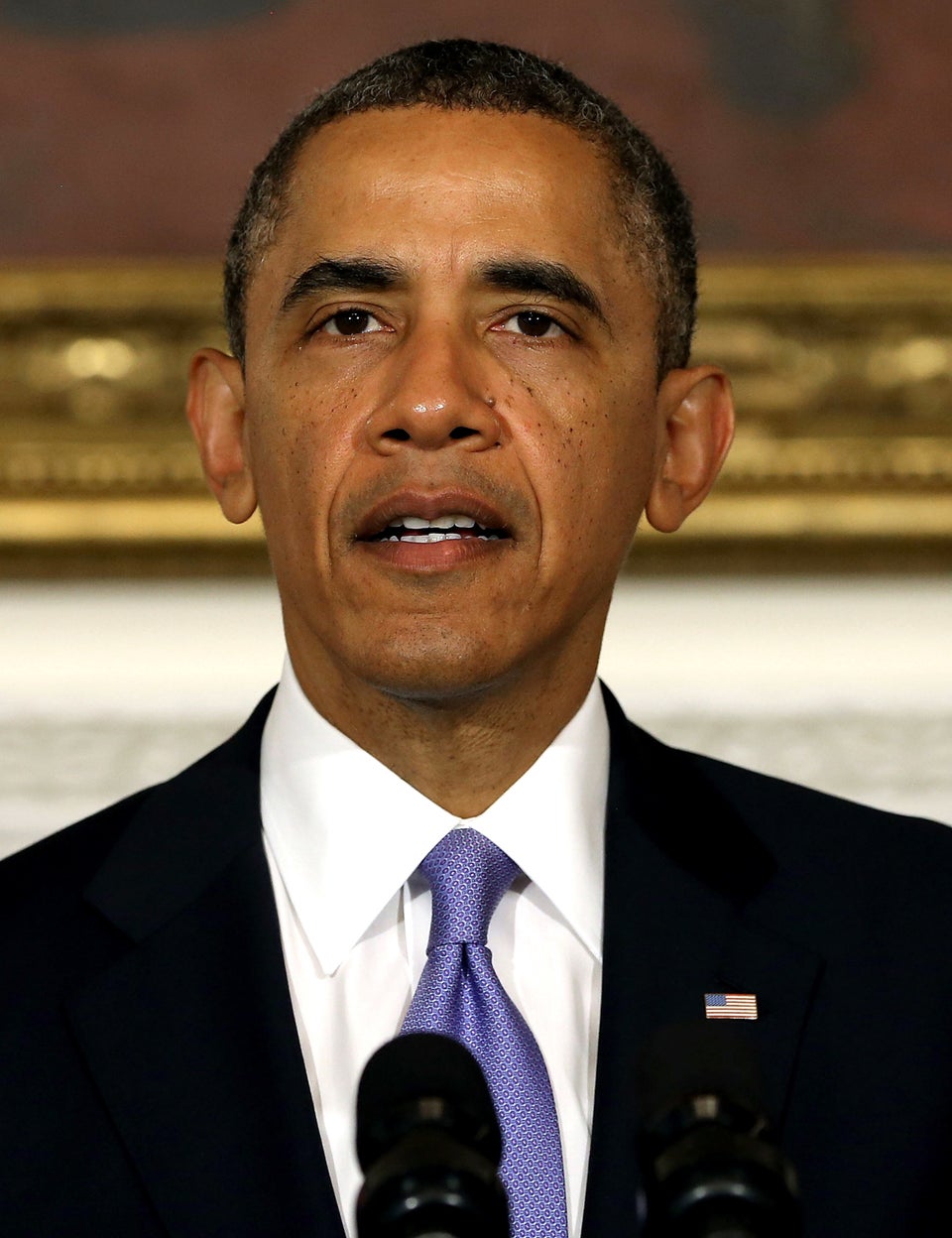 11 Ways Immigration Reform Helps The Economy
Popular in the Community