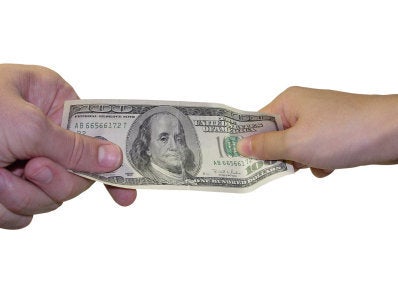 The conclusion of the 2006 congressional elections was supposed to be a euphoric moment for Democrats. But within hours of winning majorities in both houses of Congress, greybeards in the party were putting a damper on the mood. In a breakfast organized by the Christian Science Monitor, Stan Greenberg and James Carville, two top Democratic consultants, argued that DNC Chairman Howard Dean left a dozen House seats on the table by refusing to shift funds from his 50-state strategy.
"A lot of establishment people never respected what Dean was trying to do and even though Democrats took back the House and the Senate and won in a number of red districts, they still used that election as a reason to try and get rid of him and to cement their control of the party," said Ari Berman, whose new book "Herding Donkeys," chronicles that moment and those frictions. "They wanted to push aside who they viewed as the pesky insurgents."
Flash forward four years and a similar, though not parallel, dynamic is on the horizon for Republicans. On the precipice of making major congressional inroads, the party seems poised to have strategy questions interrupt a euphoric night. Could 2010 have played out even better?
In several key Senate races, the nomination of Tea Party candidates over more established figures has required Republican campaign committees and outside organizations to spend resources that, conceivably, could have gone to other races. In Alaska, a state that incumbent Senator Lisa Murkowski would have walked away with had she not lost the primary to Joe Miller, there has been more than $1.4 million spent by third party groups benefiting Republicans. The National Republican Senatorial Campaign Committee has spent nearly $600,000 itself (a total that includes coordinated expenditures).
In Delaware, a seat that the GOP should have easily held had Rep. Mike Castle been nominated, more than $550,000 has been spent by third party groups benefiting Christine O'Donnell and other Republicans. The NRSC has offered the max donation of $42,600.
In Kentucky, where the Republican Party was banking on an easy victory by Trey Grayson, the emergence of Rand Paul has required some additional investments. More than $1.4 million was spent by the NRSC (including coordinated money); while more than $3.6 million was spent by third party groups.
In Nevada, Tea Partier Sharron Angle has required more help than the aforementioned candidates combined -- the beneficiary of more than $8 million in independent expenditures by third party groups and $400,000 in spending by the NRSC.
Of course all of these candidates (save O'Donnell) stand a good chance to win. But should one end up losing (say, Angle) or should other Republicans come up a hair short in different elections, the question becomes: Was the cost of running so many Tea Party candidates worth it?
"It is indisputable that they've had to spend many, many millions just to make the races competitive, money that could have been spent elsewhere," Greenberg said. "There should be some hand-wringing [among Republicans]."
"But regardless of the outcome, I think the Republican establishment has been so burned by the defeat of their candidates in the primary and is so worried about what lies before them that they won't in any way be critical of the Tea Party. They won't have the debate," he added. "You might see some retired members of Congress or consultants with no clients say something. But any member of the establishment would be chastised for bringing it up... There will no James [Carville] moment
At least for now, Greenberg is right. Few Republicans are willing to second-guess the funding requirements that Tea Party created days before the election takes place. Only John Feehery, a frequent cable news presence and GOP strategist, went a little out on a limb.
"The Democratic process is by its nature very messy and any efforts to be more efficient in the spending have collapsed," he said. "Certainly [NRSC Chairman] John Cornyn wanted to be more efficient in the spending. But the people out there had different plans... That's the way the ball bounces some times."
More often than not, GOP strategists dismiss the notion that they will descend into the type of post-election squabbling as the Democrats in '06. For starters, it's not in their DNA. More importantly, a lot of the funds that third party groups and congressional committees are spending would not have been raised in the first place were it not for Tea Party enthusiasm.
"The party gets, the people in D.C. get that conservatives are frustrated with the process," said Larry Farnsworth one-time press secretary to former House Speaker Dennis Hastert. "So even though you had preferred candidates who didn't win. I still think we have strong candidates who have run good campaigns."
Greenberg himself downplayed comparisons between '06 and '08, noting that they were pushing for Dean to make minor adjustments in spending, not lamenting the need to spend millions on base-centric candidates. The better analogy, at least according to former Bush adviser (and occasional Tea Party skeptic) David Frum, may be 2008. Then, as is the case now, the actual pool of money was not a problem. Funds could be sent to races as needed. The question that troubled the Obama presidential campaign and, currently, the GOP apparatus, is how to use resources wisely.
"Obama had more money than anybody in presidential politics ever had. So they were able to do everything," Frum recalled. "And the question became did Obama spend all of his money wisely, probably not. But the money was there and people spent it."
Calling all HuffPost superfans!
Sign up for membership to become a founding member and help shape HuffPost's next chapter