 Only four of the 16 Senate candidates endorsed by the Tea Party Express won on Tuesday, prompting some in the Republican Party to expect a battle over the party's future.
"You are going to see a continuation of the fight between the old guard and all of the new blood that has come in since 2010." Matt Kibbe, president of FreedomWorks, a Tea Party-linked group, told The New York Times.
Some of the most visible House Republicans elected in 2010 with Tea Party backing were defeated in their first bids for reelection. Allen West (R-Fla.) and Joe Walsh (R-Ill.) were defeated by opponents who cast them as too extreme.
Tea Party Caucus founder Michele Bachmann (R-Minn.), who last summer won the presidential Iowa straw poll and briefly led in national GOP presidential primary polls, barely squeaked out a reelection win against Democrat Jim Graves.
Many Tea Party candidates in 2012 ran on themes similar to ones that worked two years ago, testing the electorate's appetite for the firebrand conservatism that ushered the House GOP into the majority in 2010.
Steve Schmidt, one of Sen. John McCain's (R-Ariz.) senior advisors during the 2008 election, said he was wary of the dramatic rightward shift within the party and of the incendiary rhetoric.
"Now, people calling for revolution and these extreme statements -- when I talk about a civil war in the Republican Party, what I mean is, it's time for Republican elected leaders to stand up and to repudiate this nonsense, and to repudiate it directly," Schmidt said on MSNBC after the network called the race for President Barack Obama.
The Senate races in Missouri and Indiana provide compelling evidence that far right-wing candidates were a liability for the GOP in 2012. Several months ago Rep. Todd Akin (R-Mo.) seemed poised to defeat Sen. Claire McCaskill (D-Mo.) until his comments regarding "legitimate rape" tanked his campaign. Additionally, Tea Party backed candidate Richard Mourdock enjoyed a narrow lead over Rep. Joe Donnelly (D-Ind.) until a debate last month in which Mouerdock said that pregnancies resulting from rape are something that "God intended to happen."
Similarly, Tea Party favorites Christine O'Donnell of Delaware and Sharron Angle of Nevada squandered 2010 chances to pick up Senate seats for Republicans.
It's too early to tell whether the Tea Party's anti-establishment, far-right posture will remain influential within the GOP. But it is increasingly clear that conflict is on the horizon.
Mike Murphy, a veteran GOP strategist, was blunt in his prediction to The New York Times, "There will be some kind of war."
Although many of the members who have aligned themselves with the Tea Party ran in safe seats or unopposed this cycle, below is a list of Tea Party candidates featured in some of the more interesting races of 2012.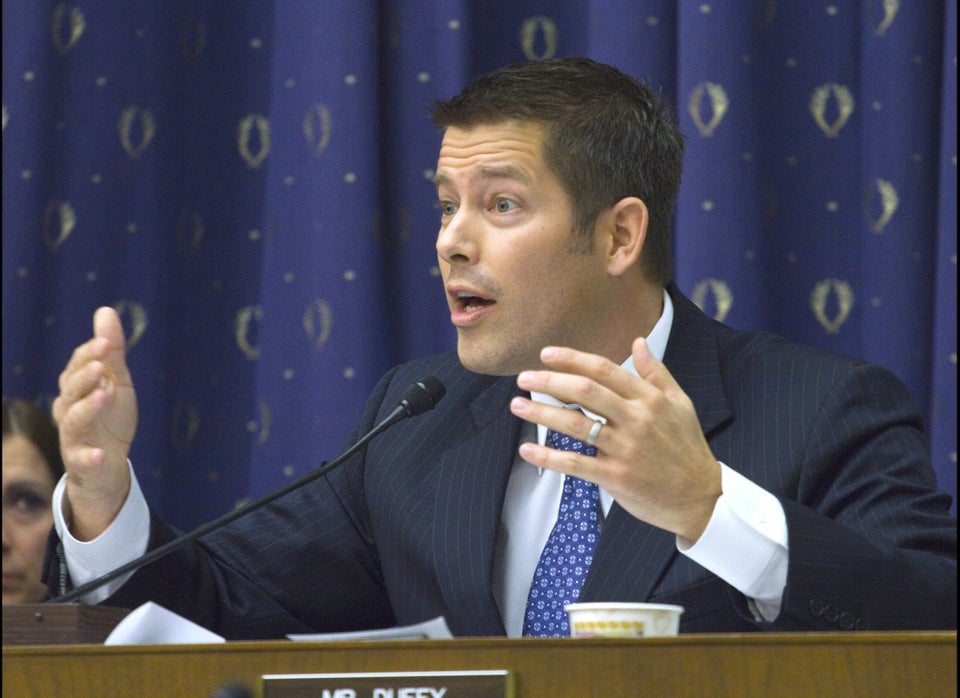 Tea Party's 2012 Fate
Below, a live blog of the latest results and election news.
Popular in the Community