WASHINGTON -- The tea party's reaction to news that ousted House Majority Leader Eric Cantor (R-Va.) is headed to Wall Street can be summed up in three words: told ya so.
"After Dave Brat's upset victory in June, many analysts accused Eric Cantor of paying more attention to Wall Street than to the people of Virginia's 7th district. He certainly didn't waste any time validating that theory," Kevin Broughton, a spokesman for the Tea Party Patriots Citizens Fund, said in a Tuesday statement.
Cantor, who was defeated by tea party-backed Dave Brat in a Republican primary election, is joining investment bank Moelis & Co. as vice chairman and managing director. He stands to earn $3.4 million in cash and stocks as a signing bonus, with $1.2 million guaranteed in just his first year. That's worth a lot more steaks than the $174,000 a year salary Cantor earned as a member of Congress.
Lawmakers regularly trade in on years of experience and influence for cushy law and lobbying firms in Washington -- Cantor became just the latest member of Congress do so. But if anyone has reason to gloat, it's the man who pulled off the stunning upset in June.
Brat, an economics professor with unlikely ties to the tea party, regularly hammered Cantor for his close ties to lobbyists and the financial industry. "Eric Cantor and the Republican leadership do not know what a free market is at all, and the clearest evidence of that is the financial crisis … When I say free markets, I mean no favoritism to K Street lobbyists," he told radio host Flint Engelman earlier this year.
Brat was a fierce critic of investment bank Goldman Sachs for its role in the 2007 subprime mortgage debacle, deriding the "crony capitalists" for going "onto Obama's rolodex, the Republican leadership, Eric's rolodex."
And he further animated his supporters by highlighting the ways in which money flowed into Cantor's hands. "Go tell 50 friends about this," Brat said at one campaign stop. "It's called the STOCK Act." The 2012 Stop Trading on Congressional Knowledge Act required regular public disclosure of all stock trades made by congressional lawmakers and their families, but Cantor's office eventually watered down its provisions.
But while the tea party was quick to tout its work on Tuesday, the soon-to-be congressman was less so. A request for comment on Cantor's new occupation was not immediately returned by Brat's staff.
CORRECTION: A previous version of this article incorrectly referred to Brat as "congressman-elect." Brat will face Democrat Jack Trammell in the heavily Republican district on Nov. 4.
Before You Go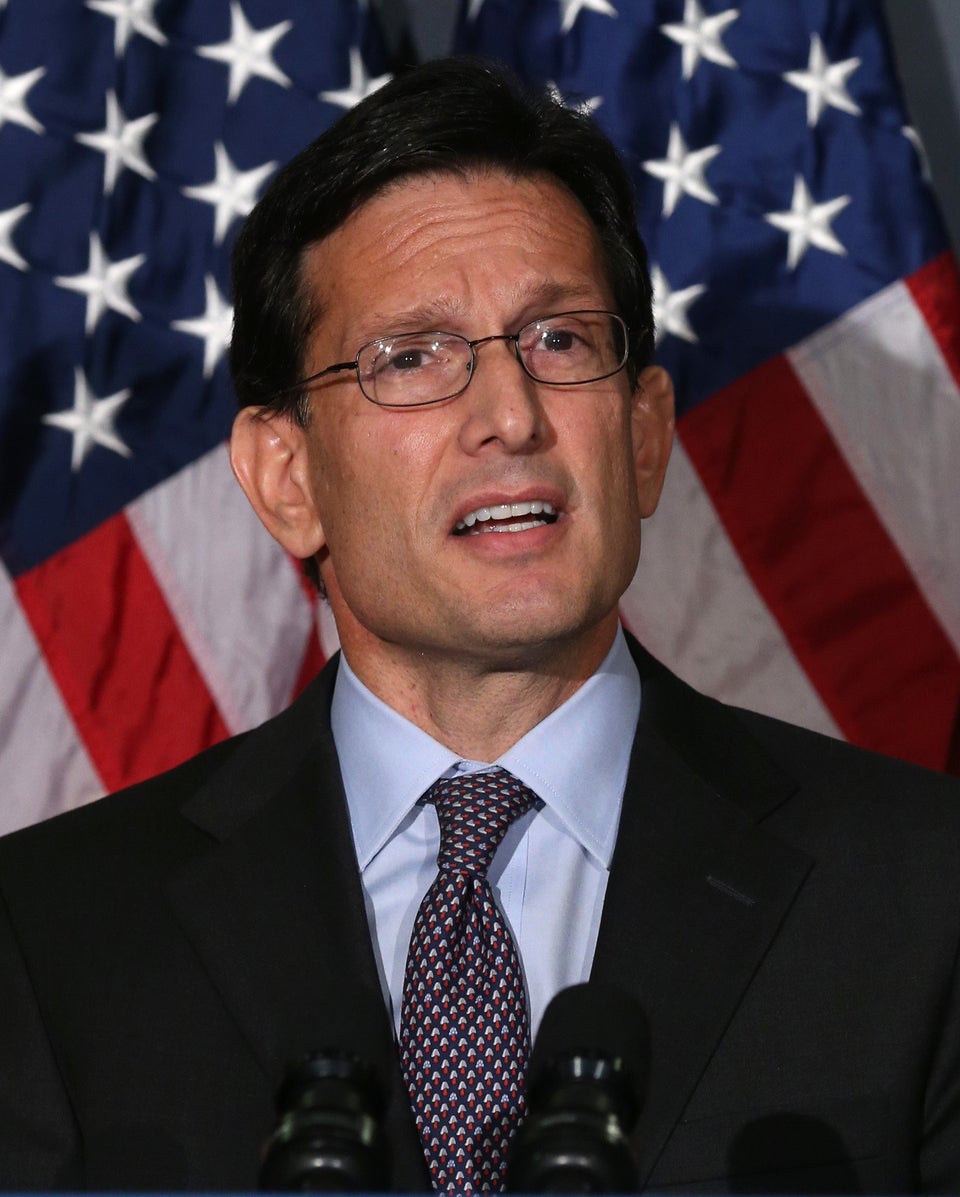 Eric Cantor
Popular in the Community