 WASHINGTON -- Less than 24 hours after Sen. Rand Paul (R-Ky.) delivered a Tea Party response to President Barack Obama's State of the Union address, TheTeaParty.net, a well-known conservative group, reached out to supporters to say that it is "deeply embarrassed" to have failed to raise enough money in the last several weeks to fund a nationwide series of pro-gun rallies scheduled for Feb. 23.
"Last week we announced that we needed to raise $100,000 to market the Day of Resistance to make sure that there are HUGE crowds at all of these rallies," read the Wednesday email from outreach director Dustin Stockman. "Unfortunately we remain well short of our goal. As of writing we have only raised $26,125.72 towards the $100,000 goal."
Stockman added that the TeaParty.net team "takes complete responsibility for [the fundraising] failure. We have failed to effectively communicate just how important these rallies are, and just how important this opportunity is for our movement. We will reevaluate our messaging and how we communicate this effort and WE PLEDGE TO DO BETTER."
Also in the email, a huge flag photo is printed with the words, "Failure Is Not An Option." Somewhat optimistically, Stockman wrote, "We will reach our goal and are deeply embarrassed that we have to extend our deadline to Friday."
The rallies were first announced in late January and the fundraising began, following a series of executive actions by President Obama aimed at reducing gun violence. As of Wednesday, there were more than 90 nationwide rallies listed on the group's website, although many appear not to have established times or locations yet. Notably, there are no rallies scheduled in Connecticut, where a mass shooting in December at Sandy Hook Elementary School helped to galvanize broad public support for stricter gun control laws. Nor are there rallies scheduled in a number of traditionally gun-friendly states, including Louisiana, Montana, South Dakota and Virginia.
It is unclear what the money raised will be used for, and press representatives for the Day of Resistance did not immediately respond to questions from The Huffington Post.
The TeaParty.net's financial shortfall underscores how far the Tea Party movement has come since its height in 2010, when hundreds of thousands of people assembled on the National Mall for a rally organized by conservative talk show host Glenn Beck.
Despite the image of unity presented on Tuesday night by Sen. Paul, major Tea Party groups have fractured in the past three years, and the issues that once united the movement -- including opposition to higher tax rates and the Affordable Care Act -- have been replaced by more obscure causes, like opposition to the United Nations.
The national response to the shooting in Newtown, Conn., however, offered Tea Party voters an opportunity to coalesce around firm opposition to stricter gun control laws. But on this issue, the Tea Party faces competition from more established groups like the National Rifle Association, which has reported that memberships jumped by more than 500,000 in the wake of the Newtown tragedy. Judging from the unsuccessful rally fundraising, it may be more difficult for the Tea Party to gain a foothold in the gun debate than some have imagined.
Before You Go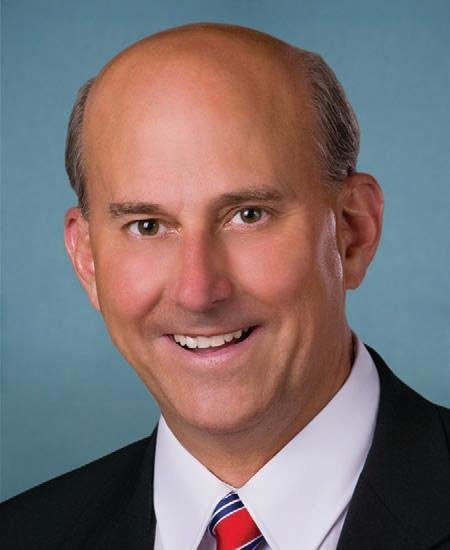 People Who Want More Guns In Schools
Popular in the Community