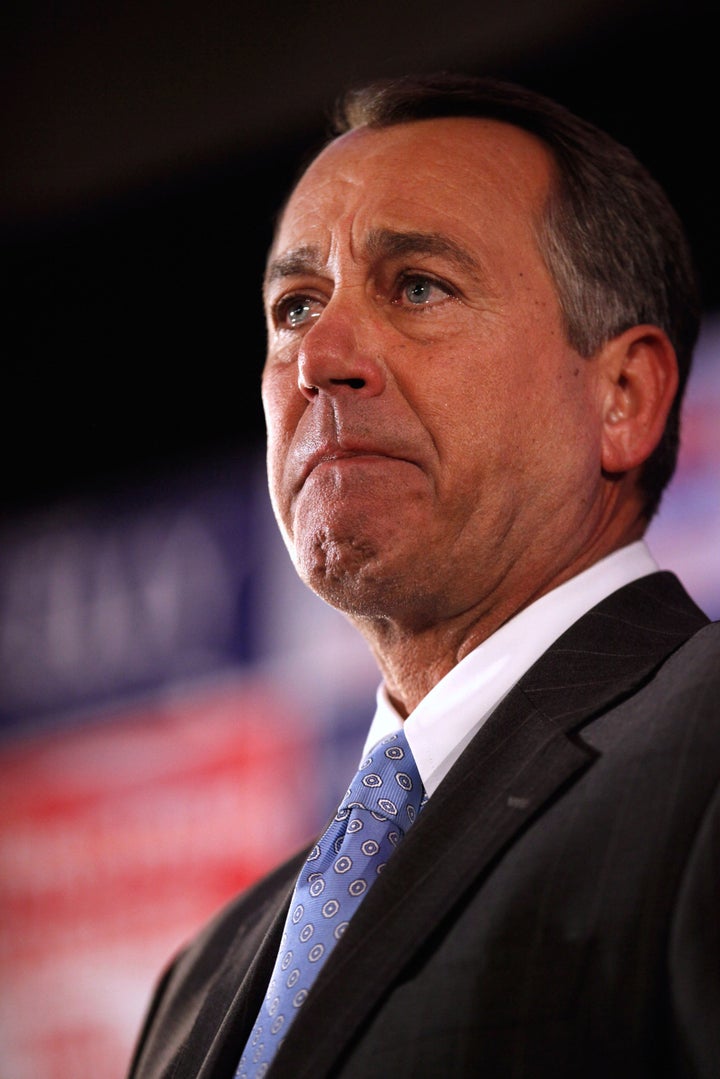 Tea Party activists rallying in Washington say House Speaker John Boehner should stay in his job -- for now.
Gathered across the street from the Capitol Wednesday, members of the populist movement said they want Boehner to rebuff any deals that don't include steep spending cuts, even if the Aug. 2 deadline passes and the U.S. begins a first-ever default.
One group in the loosely-affiliated movement, Tea Party Nation, issued an online call Wednesday for Boehner to step down.
"Boehner has no real interest in solving the problems this country faces," wrote the organization's founder, Judson Phillips, in a blog post, according to The Hill. "We need a Speaker who is a leader. We need someone with courage and vision. Boehner has none of those qualities. He is not a leader."
Phillips urged readers to call their legislators and advocate for Boehner "to go" and be replaced by a "Tea Party Speaker of the House."
But in Washington, some activists said that the Ohio Republican deserves time to strike what they consider a good deal. Illinois Republican Rep. Joe Walsh, a House freshman who attended the event, said Boehner is doing a "hell of a job" and that any talk of resignation is inappropriate.
Popular in the Community