The Tea Party Nation, an ultra-conservative faction of the Tea Party movement, has responded to the Sandy Hook Elementary School shooting, blaming sex in the media, teacher's unions and an over-bureaucratized society -- among other things -- for the massacre that left 26 dead, including 20 children.
Tea Party Nation member Timothy Birdnow posted a diatribe to the group's website, blasting everything from the media to the government to "cultural relativism" for their accountability for the Newtown, Conn., shooting. "In the old days everyone would be mad as hell -- now we are sad and weepy," Birdnow wrote on Sunday. "The change in the American character is astonishing. And still nobody will stand up and lay blame where it belongs -- in a culture that has kicked God out of our collective sight, that eternally blames cultural institutions and our most cherished principles for acts of criminality rather than moral character flaws, that refuses to recognize Evil."
Birdnow goes on to offer some suggestions to stop further tragedies from occurring. He suggests homeschooling children and pushing against teacher's unions, because "as long as we have group think in the classrooms we will never see the end of this." He calls for readers to shift the power from the "top-down," "over-bureaucratized" society, which he says leaves citizens feeling "powerless."
He also calls for restricting the depiction of sex in the media. "There is a reason why young people commit these sorts of crimes, and sex plays no small part," wrote Birdnow. "Their passions are eternally inflamed, and they wander the Earth with no outlet for their overstimulated glands."
Considering the proposition of gun control reform, Birdnow dismisses it, listing a number of equally lethal alternatives by which the Sandy Hook shooter might have killed classrooms of children, including poison gas, explosives ("He could have made thermite grenades and blown whole classrooms to bits.") and homemade firearms, which he suggests are all easily made.
Tea Party Nation describes itself as a "group of like-minded people who desire our God-given individual freedoms written out by the Founding Fathers. We believe in Limited Government, Free Speech, the 2nd Amendment, our Military, Secure Borders and our Country." The Tea Party-affiliated corporation was created by former Shelby County, Tenn., assistant district attorney Judson Phillips in 2009.
This is not the first time the group has made headlines for controversial statements.
The mainline Tea Party also commented on the Connecticut school shooting, urging on its official website an embrace of God and guns.
"If anything, this tragedy ought to force Americans to contemplate the preservation of fundamental rights such are expressed in the Second Amendment, and to open the public square once again to the type of belief in the Judeo-Christian God that inspired our Founding Fathers to inherit this great nation," reads the post.
Before You Go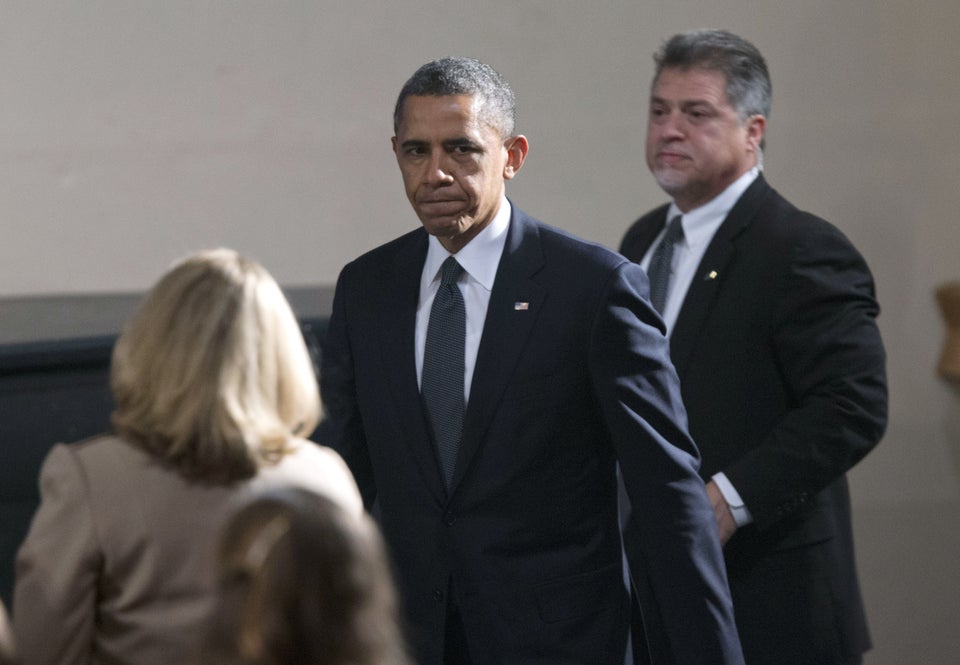 Obama Speaks At Sandy Hook Vigil
Popular in the Community