Unfavorable views of the tea party have nearly doubled over the past two years, making the conservative movement more unpopular than ever, a Pew Research survey released Wednesday finds. Forty-nine percent of Americans now view the tea party unfavorably, while just 30 percent view it favorably -- an 11-point net drop since just this June.
The loss of esteem crosses party lines. A bare majority of Republicans still view the tea party favorably, while 30 percent of independents and 13 percent of Democrats do.
Just about a third of Republicans said the tea party is part of the Republican Party, rather than a separate movement, according to the poll.
The ideological split is evident on several questions. Republicans, regardless of tea party affiliation, said in the poll that they wanted to see smaller government and think it's important to protect gun rights. But more than 90 percent of tea partiers took these positions, compared to just under 70 percent among Republicans not affiliated with the movement. Just 23 percent of tea party Republicans said it's essential to raise the debt limit, compared with 43 percent of non-tea party Republicans.
The poll found that Ted Cruz, one of the most prominent tea party faces in the recent government shutdown, has seen his favorability soar among tea party supporters -- from 47 percent in July to 74 percent today. Among non-tea party Republicans, however, he's at just 25 percent. House Speaker John Boehner and Senate Minority Leader Mitch McConnell saw their unfavorability ratings rise among tea party and non-tea party Republicans alike, according to the poll.
The Pew poll surveyed 1,504 Americans by phone between Oct. 9 and Oct. 13.
A Gallup poll released just before the start of the shutdown found that support for the tea party was at 22 percent, nearly the lowest it has been since the movement's beginning.
Before You Go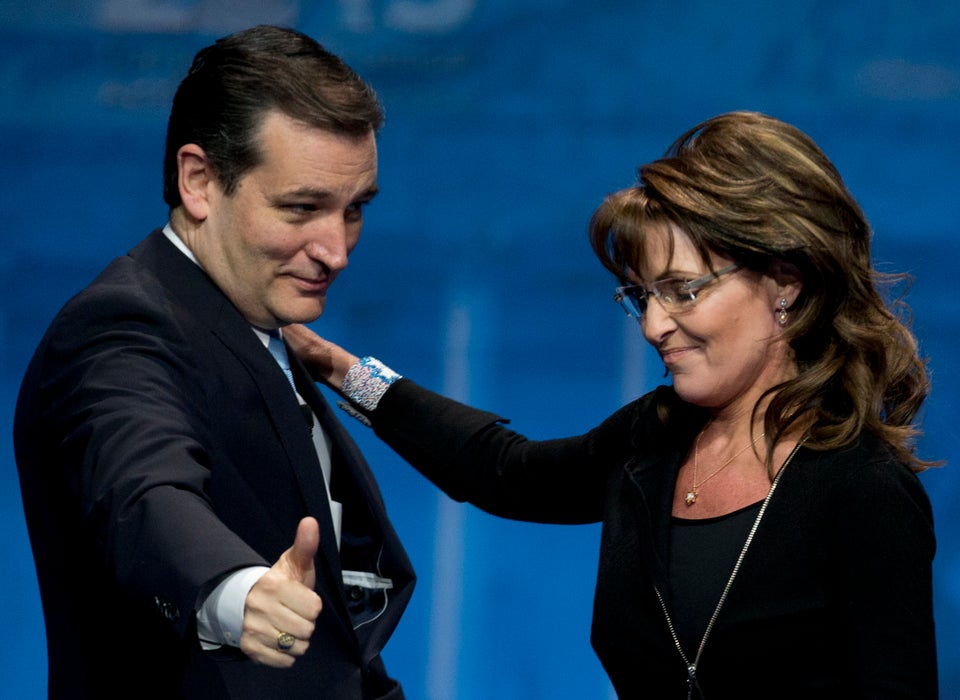 Sen. Ted Cruz
Popular in the Community