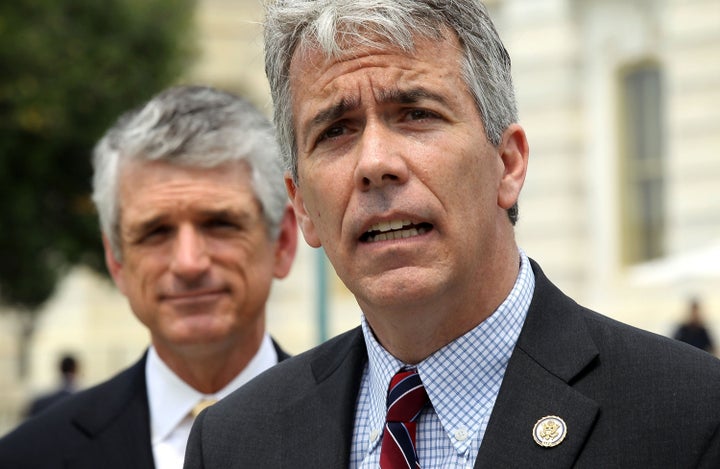 As the 2012 election calendar rolls toward its final week of campaigning, several Tea Party favorites find themselves in races that are too close for comfort.
A series of Public Policy Polling (PPP) surveys conducted from Oct. 25-26 and released on Sunday show four GOP freshmen -- Reps. Allen West (R-Fla.), Joe Walsh (R-Ill.), Chip Cravaack (R-Minn.) and Frank Guinta (R-N.H.) -- facing trouble in the polls. Veteran Rep. Dan Lungren (R-Calif.) is also in a battle for his electoral life.
Walsh appears to be in the midst of an even more uphill battle. Of 500 likely voters in Illinois' 8th congressional district, 54 percent favored Democrat Tammy Duckworth, compared to 40 percent for Walsh, with a 4.4 percent margin of error. The Tea Party freshman turned heads in July when he accused Duckworth, a double-amputee Iraq War veteran, of not being a "true hero."
Cravaack is embedded in a tight race with former Democratic Congressman Rick Nolan (1975-81), who is giving Washington another go-run. PPP's poll of 1,020 likely voters in Minnesota's 8th congressional district found Nolan ahead 48 to 44 percent, with a 3.1 percent margin of error. The GOP incumbent drew criticism in June over a residency controversy tied to a health issue with his 10-year-old son.
Guinta is embroiled in a rematch with former Rep. Carol Shea-Porter (D-N.H.), whose seat he took during the 2010 Midterm Elections. PPP's findings among 654 likely voters in New Hampshire's 1st congressional district show Guinta holding a 48-to-47 percent edge, with a 3.8 percent margin of error. Guinta's women's rights record has been a prime target.
Lungren's bid for a 10th congressional term is in jeopardy, thanks to a strong bid from Indian-American Democratic challenger Ami Bera. PPP's data from 792 likely voters in California's 7th district shows Lungren and Bera knotted at 46 percent apiece, with a 3.5 percent margin of error. Boiling points during Lungren's 2012 campaign include August town hall protests against his tenure.
"This election is the first real referendum on the Tea Party and their fringe anti-choice views," said Becky Bond, president of CREDO, a super PAC aimed at taking down Tea Party candidates. "After witnessing their homophobic, anti-women and downright crazy views, their constituents are going up against their billionaire backers and are determined to do whatever it takes to kick them out of office."
Before You Go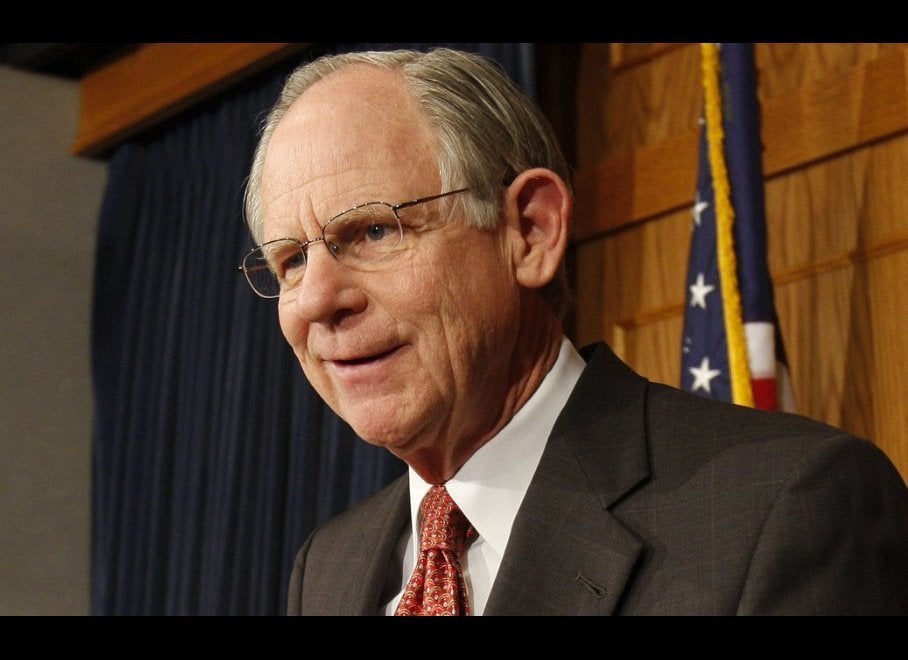 Tea Party Casualties
Popular in the Community