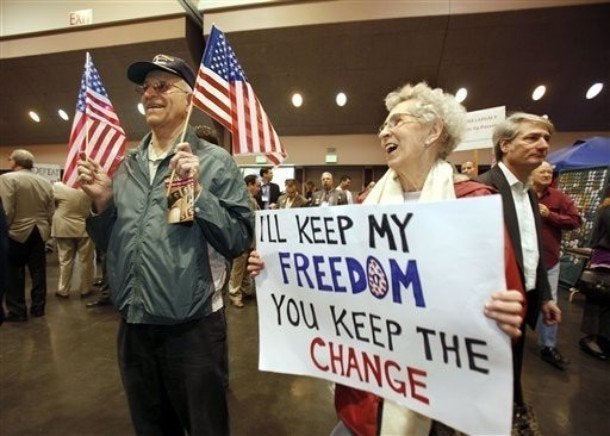 Just under three weeks before it was set to begin, the Tea Party "Unity" convention was abruptly postponed until October, in order to be closer to the November elections and also to avoid the scorching Las Vegas heat.
In their statement, the Tea Party Nation explained in a statement that aside from October being a "more advantageous" time, they also had not thought the event through:
"We were so excited about the tremendous success of the first convention, we jumped into this second convention without considering the timing. The heat in Las Vegas in July is keeping many who would like to participate from attending. We have also received numerous emails from people who were forced to decide between family vacations and attending the convention."
They added that Tea Party groups have emerged since the last convention in February, and postponing the event allows for these groups the "necessary time they need" to attend the event.
"We are new to this and are not professional event planners," conference organizers said, "we don't have huge budgets for PR and Marketing departments."
Nevertheless, they are confident that pushing the convention back will generate momentum heading into the elections that "will be worth all of the sacrifices and inconveniences."
Calling all HuffPost superfans!
Sign up for membership to become a founding member and help shape HuffPost's next chapter