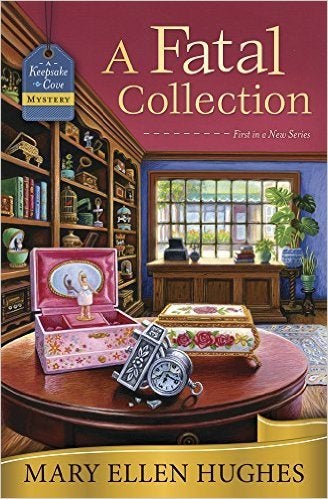 Mary Ellen Hughes is the best-selling author of several wonderful cozy mystery series including the Pickled & Preserved Mysteries, the Craft Corner Mysteries, and the Maggie Olenski Mysteries. Today I'm spending a little time with her to learn how she got started writing mysteries and see what great advice she has to offer to aspiring writers. Thanks for sitting down with me Mary Ellen!
TEA WITH MARY ELLEN HUGHES
WHEN DID YOU FIRST DISCOVER YOUR LOVE OF MYSTERY?
Mystery grew on me gradually. As a kid, I enjoyed the Nancy Drew books but read plenty of other books,  too, both then and as I grew up. I was a reader, period. But mysteries became a go-to choice when I wanted something guaranteed to be enjoyable. Eventually I decided to try my hand at them.
WHEN DID YOU DECIDE TO WRITE YOUR FIRST BOOK AND WHAT MADE YOU GO FOR IT?
I'd been dabbling at writing when I was a full-time mom who needed a little "me" time. I took a fiction writing class at a nearby college, then joined a local writers group. But it took a health scare to push me beyond dabbling.
I joined a critique group of writers who took their writing seriously, and I learned a lot from them. Before I knew it, my first book was written, polished, and finally sold.
ARE THERE ANY SPECIAL RITUALS YOU HAVE OR PLACES YOU GO THAT INSPIRE YOUR WRITING?
Keeping a routine helps me a lot. I write in the morning, shortly after breakfast and in the same chair by the same window. Two games of solitaire and I'm ready to go.
WHERE DO YOUR PLOT IDEAS COME FROM?
Can I steal Lawrence Block's answer to that? From a man in Cincinnati.
WHAT ARE YOU READING NOW?
I've just started  Anthony Horowitz's Magpie Murders.
P.D. James's Sleep No More: Six Murderous Tales.
WHO IS YOUR FAVORITE DETECTIVE CHARACTER (BOOK, TV, OR MOVIE) AND WHY?
I enjoy so many. But one particular one stands out for me because it was so unique: Christopher Boone, the fifteen year-old autistic detective in The Curious Incident of the Dog in the Night-Time—not your usual detective by any means, and a very touching story. Unsurprisingly, his favorite detective was Sherlock Holmes.
ANY ADVICE FOR ASPIRING WRITERS?
My advice would probably be what worked for me: Read as much as you can. If you want to write mysteries, read as many kinds of mysteries as you can. Join professional writers' associations like Mystery Writers of America and Sisters in Crime and go to their local meetings to meet other writers and listen to the speakers.
After writing, polishing, and getting good, unbiased feedback, start submitting, enter contests, take any encouragement as a sign you're on the right track, and try not to get discouraged.
WHAT WOULD WE FIND IN YOUR MUG FIRST THING IN THE MORNING? TEA? COFFEE? SOMETHING ELSE?
WHERE DO YOU LIKE TO SPEND TIME WITH A GOOD BOOK?
In a plump chair by the fireplace in the winter; on the back porch in the summer.
IF YOU WERE GIVEN AN ENTIRELY FREE DAY, NO RESPONSIBILITY OR TASKS, WHAT WOULD YOU SPEND THE DAY DOING?
If you guaranteed no interruptions for the entire day and perhaps locked me in so I couldn't go anywhere, I'd probably start attacking my disorganized closets and file cabinet that I never seem to have time to get to. Getting those straightened up would make me so pleased with myself that I'd write effortlessly for weeks.
I don't feel terribly guilty about it, but I love to play doubles tennis. It gives me exercise, fresh air, and social time (none of which writers get all that much of.) I suppose I feel a little guilty playing when a deadline is looming, but not enough to stop me.
TELL US ABOUT AN ITEM ON YOUR BUCKET LIST.
No bucket list. If it doesn't get done this time around, I'll just have to come back and try again.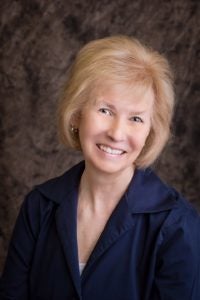 Bio: Mary Ellen Hughes is the bestselling author of the Pickled and Preserved Mysteries, the Craft Corner Mysteries, and the Maggie Olenski Mysteries, along with several short stories. A Fatal Collection starts her new Keepsake Cove Mystery Series. A Wisconsin native, she has lived most of her adult life in Maryland, where she's set many of her stories. Visit her at http://www.maryellenhughes.com
REAL LIFE. REAL NEWS. REAL VOICES.
Help us tell more of the stories that matter from voices that too often remain unheard.
This post was published on the now-closed HuffPost Contributor platform. Contributors control their own work and posted freely to our site. If you need to flag this entry as abusive,
send us an email
.