One of the most important lessons you can teach your children is to invest. Last year, when my son was 11, I opened a custodial IRA on his behalf. A portion of my son's earnings from working in my home business, and from his allowance, go toward his investment account. Every so often, my son and I check his investment account progress and talk about what it means to invest for the long-term.
I thought 11 was young enough to give my son an investing edge, but I've discovered that some professional money managers suggest starting earlier with investing lessons. Gerry Frigon, the President of Taylor Frigon Capital Management, taught his son to start investing at seven years old.
Teaching Your Seven-Year-Old to Invest
"I have always tried to convey to my kids that the best way to make money over time is to 'be an owner' of great companies," says Frigon. "The wonderful thing in our system is that you don't necessarily have to come up with the idea that starts the company - you just have to recognize it as a great idea or product."
Frigon started out by encouraging his son, Michael, who is now 20, to think about what he liked, and which products he used. When working with a child that age, it's important to connect an abstract idea like investing to the real world. Helping your children consider their own preferences allows them to feel as though they understand the product - and it creates a sense of pride in knowing that they "own" a piece of something that is important in their own lives.
As Frigon took Michael through this thought exercise, he discovered that the seven-year-old really loved his Wrangler jeans. He wore them when mucking out stalls at the horse ranch owned by the family. Michael earned money for his hard work, and he wore his Wrangler jeans to complete this work.
"Michael said he wanted to buy the Wrangler Company, so we looked into it," says Frigon. Together, they did the research to learn whether or not it was possible for Michael to buy a stake in Wrangler. "It turns out that company is part of the publicly traded apparel giant VF Corp."
At the time, in 2002, Michael had saved up $100 from his "job" mucking out stalls. Frigon helped him buy stock at a split-adjusted cost of $10.03 a share. "Today, 13 years and two rough bear markets later, VF Corp is trading at around $75 a share," says Frigon. That's a tidy return for a kid's first stock investment.
Keys to Teaching Your Child to Invest
No matter how old your child is (although it is helpful for your child to already have a basic understanding of financial concepts first), it's a good idea to teach him or her how to invest. My own son takes an interest in his portfolio, since he can see results that go beyond what he would earn in a savings account. As you teach your child to invest, keep the following keys in mind:
Investing is a way to put your money to work for you: You work hard for your money, and your money can work for you, too. "Work hard and invest some of your earnings for the future," says Frigon. When you show your child his or her returns, or show them your success over the years, they will catch the vision.
Research together: Get your child involved in the process of research. Frigon helped his son Michael think about his options, and look for information on how to make the purchase. Children love technology. Use the Internet and other tech-related resources to help the research and learn about investments, and then use apps that can help them track their progress.
Be in it for the long haul: Help your child see that investing is about the long-term. This means you need to think ahead, and look for companies or index funds that will last you a long time, and be more likely to earn over time. "Don't just pick for the short term," says Frigon. There are a number of handy online calculators that can help you project possible returns. Let your child see the results of patience over time.
Get in the habit: Now is the time that your child's brain is developing. The habits developed now have a stronger possibility of carrying over later in life. Encourage a habit of investing now, and make it a part of regular financial planning, and your child will benefit indefinitely.
Your child can get excited about investing if you approach it the right way. While you might want to transition to index funds later on, starting out with an individual company that your child likes is a good way to start. "If you really like a product or service, chances are others like it, too," says Frigon. And, for children, it's about interest and what they like. "It is more fun and interesting to be a part of something you enjoy or believe is worthwhile."
Do you teach your children to invest? What are some of your strategies?
This blog post is part of the 'FinEd for Parents' blog series, curated by the editors of HuffPost Financial Education to provide parents with expert advice and tips for managing family finances and raising money-savvy kids. To see all the other posts in the series, click here.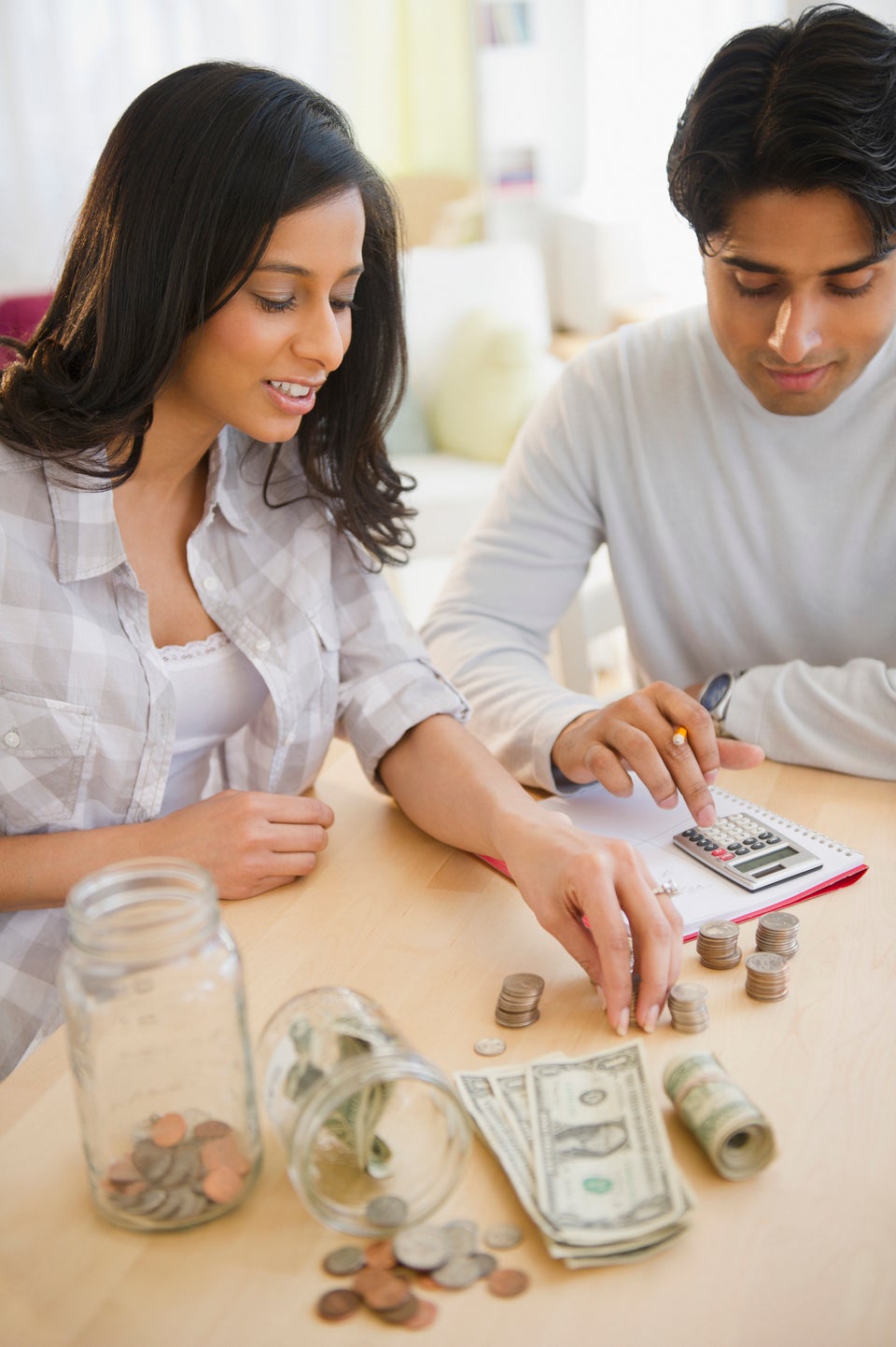 Top 8 Benefits of Financial Education