"It's a simple, realistic fact that a husband should spend years teaching his wife to be a widow" -- otherwise how could she possibly fend for herself in this big, bad world?
Such is the premise of "Teach Your Wife To Be A Widow," a book published in 1953 by author Donald Rogers. The book urges husbands to devote time explaining things like life insurance, investments, real estate policies, and taxes to their clueless wives.
(cont'd below)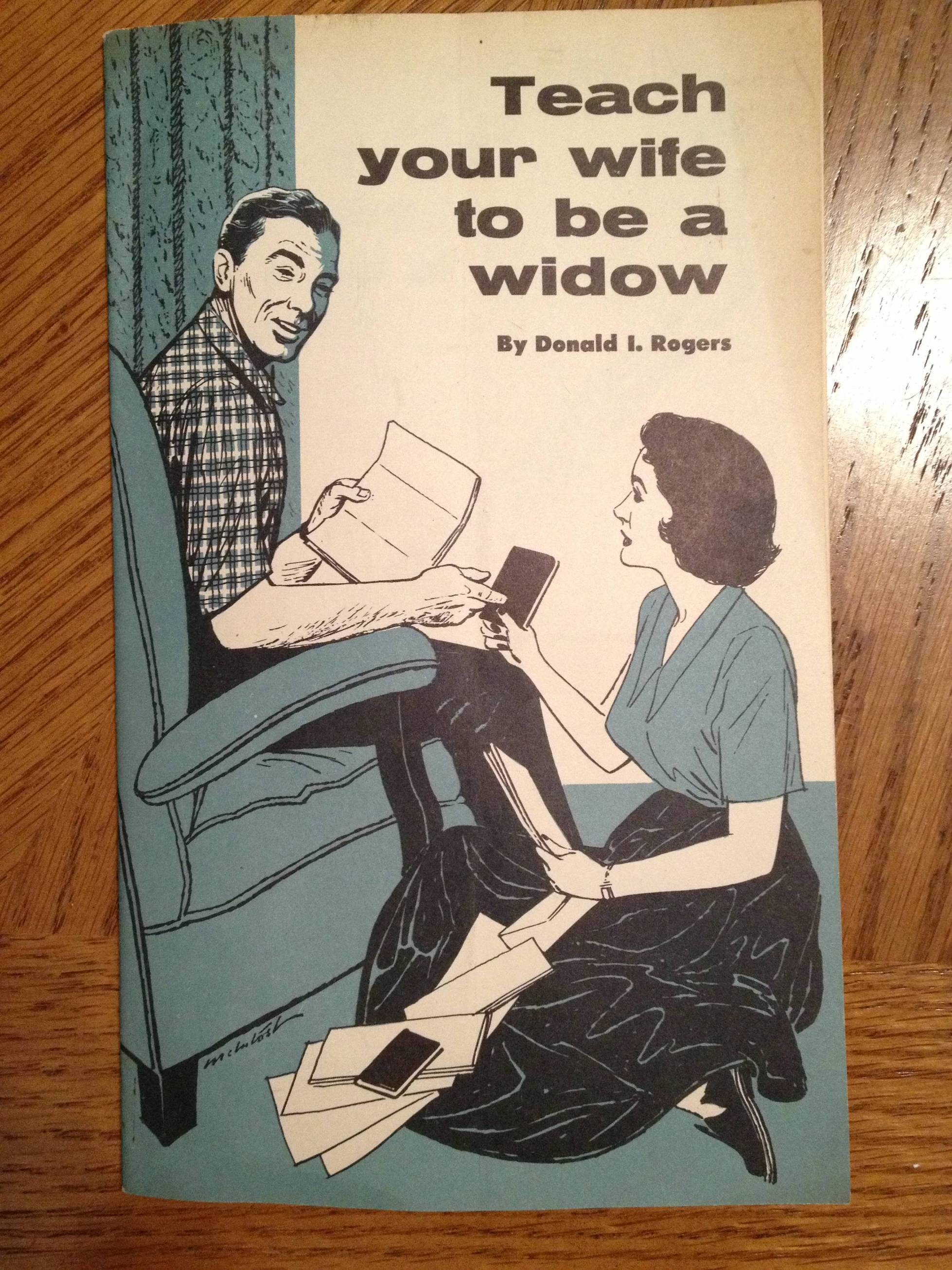 The book is no longer in print, but used copies are available online. One Amazon description reads: "Your wife runs more of this business when you probably give her credit for, but does she know all that she should? Does she really know enough to take over?"
Good thing Rogers is looking out for us ladyfolk -- we'd never figure things out otherwise.
LOOK: 'Teach Your Wife To Be A Widow'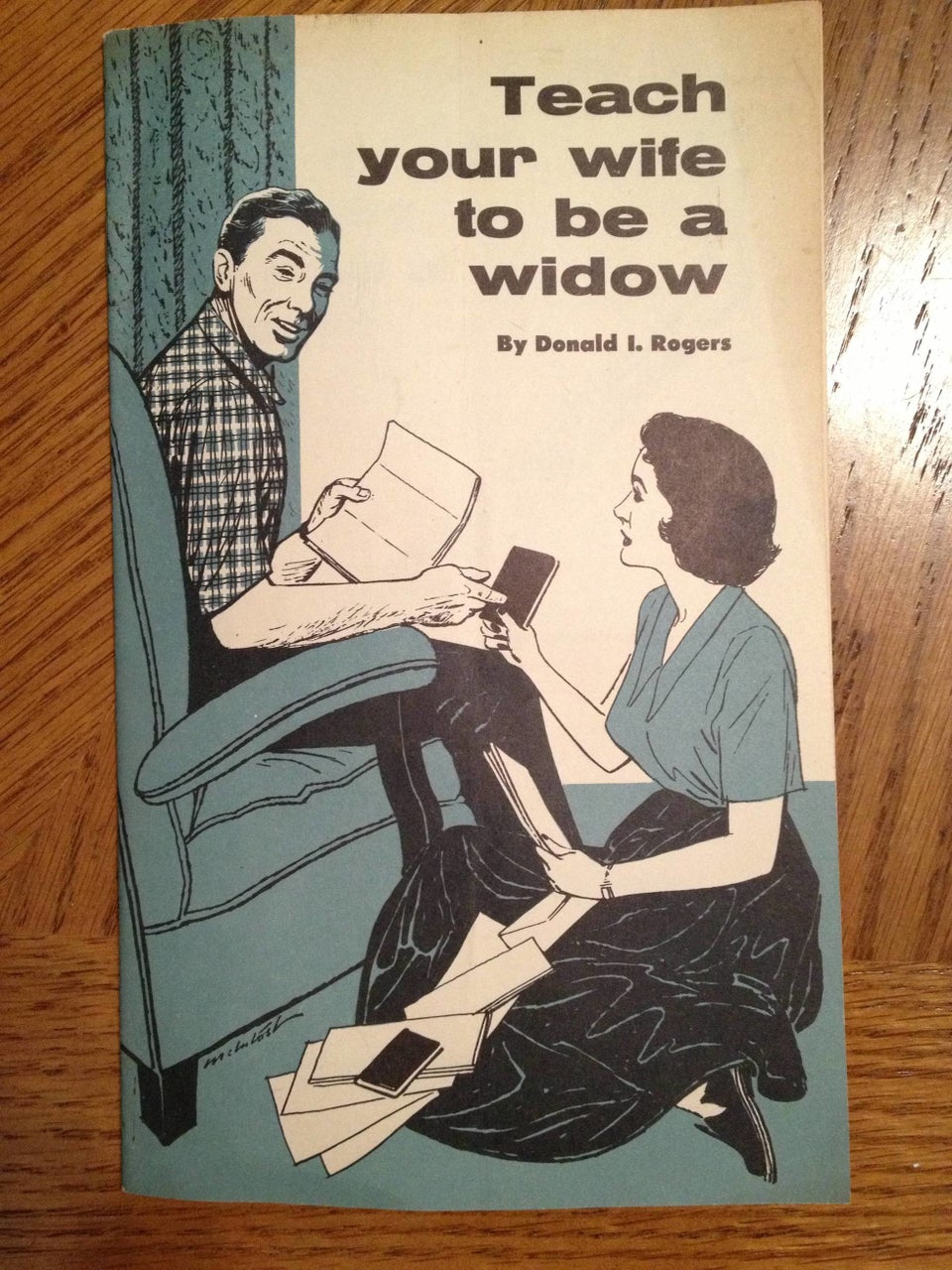 'Teaching Your Wife To Be A Widow'
Related
Popular in the Community