Two of LA's biggest street artists, Teacher and Chod, collaborated to create a giant street art installation entitled 'The Church of None of This is Real.' This installation is a giant -- large enough for a human to walk into. This thing is solid, because it is made out of wood. And even though the walls look red, the under layer is composed of actual pages from the Bible.
Chod also sent over an explanation of the piece. Chod says 'I use the phrase None Of This Is Real in several pieces. In some cases it can be metaphorical but in this case it's literal. The statement, when placed on a church and over the words of the Christian Bible is meant to illustrate the fact that both organized religion and every word of the Bible (or any other text on which any religion is based) are constructs created by us. There is no truth in any of it nor is there a god of any kind. None of this is real.'
This is truly an impressive art piece that hits on so many levels. As a visual art piece, it is truly striking and impressive. And Chod's explanation demonstrates how the there was a lot of thought put into the entire project.
But, then again, as Chod might say, none of this is real.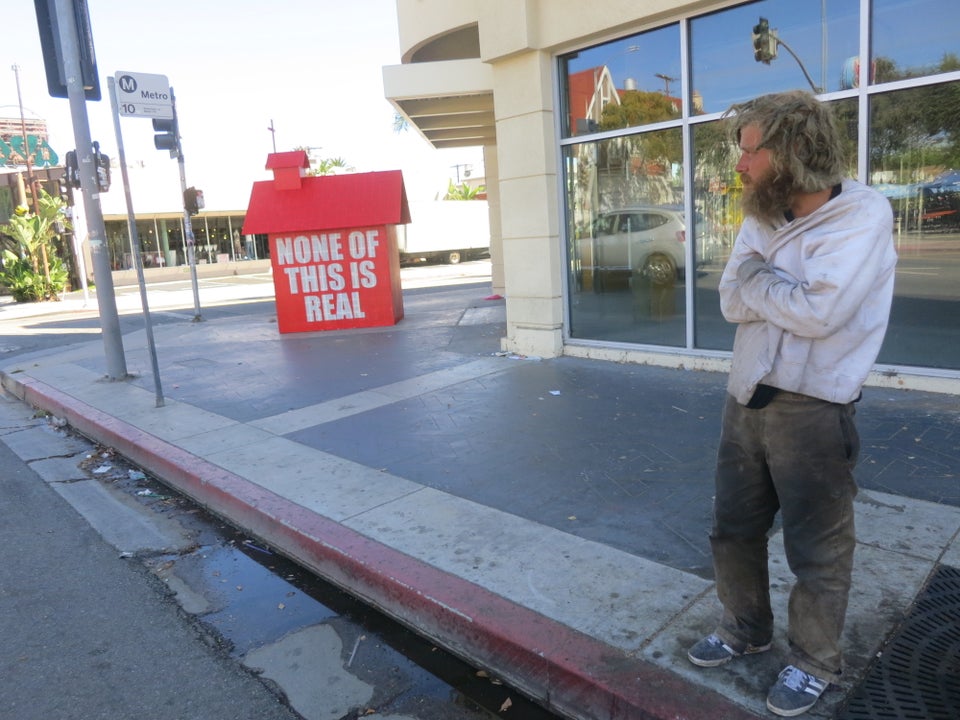 None Of This Is Real Church Street Art
Popular in the Community