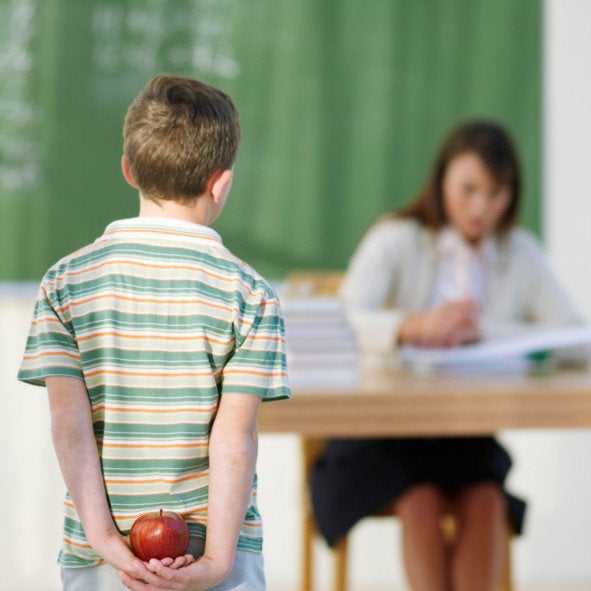 Veteran Brooklyn teacher Christine Rubino is fighting for her career after she vented her frustration with unruly fifth-graders by referring to the shocking death, the day before, of a 12-year-old Harlem school girl who drowned on a class trip to the beach.

"After today, I'm thinking the beach is a good trip for my class. I hate their guts," Rubino pecked on her BlackBerry last June, moments after leaving PS 203 in the Flatlands neighborhood.

A Facebook friend then asked her, "Wouldn't you throw a life jacket to little Kwami?"
A fellow teacher, and one of Rubino's Facebook friends, showed the furious comments to the administration at PS 203, where Rubino has taught math for 15 years.
Rubino initially claimed that a friend, with access to her account, posted the comments. She now admits, she wrote the tirade out of "pure anger."
Rubino now faces termination hearings in which she is accused of "conduct unbecoming a teacher."
Marshall Bellovin, a lawyer who specializes in teacher rights, said Rubino has a right to privacy.
"There's an expectation that this posting is to be shared with friends, not the general public," Bellovin told the Post. "Therefore, any severe measure taken against a teacher, in my opinion, would be unfair."
Rubino said the effort to give her the ax amounts to "a witch hunt."
"I like my job," Rubino said. "I'm good at it. That's all they should worry about."
This article has been updated to reflect that Ms. Rubino is currently awaiting termination hearings.
Popular in the Community