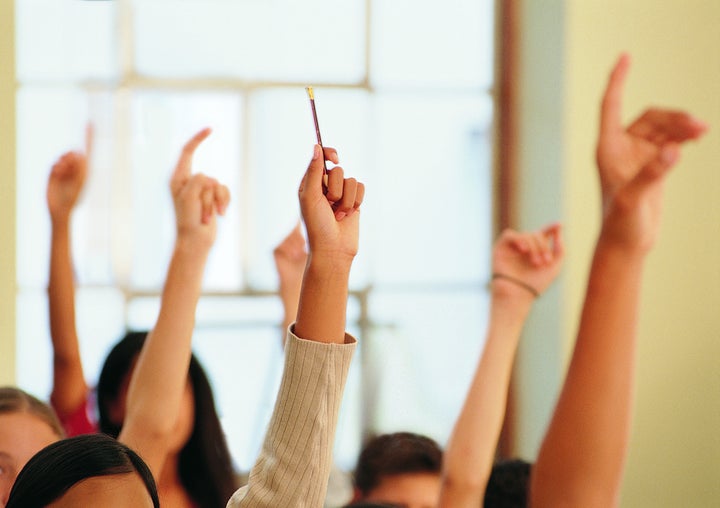 Fire them. Dismiss them. Send them back. Let them languish in "teacher jails" while investigations drag on for months -- or even years.
There's got to be a better, quicker and fairer way to get rid of teachers who truly do not belong in the classroom and support those teachers who do.
Let's back up for a minute. Everyone knows that the Los Angeles Unified School District cannot just fire a teacher -- including those who really belong in another profession.
To know that, you do not have to have read the state's audit report, released last fall, which meticulously documented that the current dismissal process in Los Angeles public schools is taking way too long and costing way too much money.
My staff and I have spent months meeting with district staff, teachers, union members, parents and community members, ferreting out the bottlenecks in the current system, and seeking ways to streamline it.
This is what we found: When it comes to keeping children safe in the classroom and dismissing teachers accused of abuse and sexual misconduct at the Los Angeles Unified School District, what's needed is an independent look by a team of professionally-trained investigators who are beholden only to the truth.
If a case doesn't result in a criminal conviction, most teachers accused of abuse or sexual misconduct are investigated by principals. Principals are often uncomfortable investigating their employees. They are tasked with hundreds of responsibilities, and sometimes do not have the time or expertise to conduct this kind of investigation. And there are disincentives to a principal moving quickly to fill out paperwork -- because they know there is no easier way to get a troublesome, potentially dangerous employee off campus and away from children -- than to keep them housed at the district office. They also have a lot of other work to do.
In one case cited in the audit, there was an eight-month delay between the time the district's investigation unit released a report concerning a child abuse allegation and the date when the school principal issued a memo to the employee about the incident. Apparently, the principal struggled to write the memo.
Delays like this cost the district millions and hurt everyone involved.
Between 2008 and 2012, according to the audit report, the district paid $3 million in salaries to just 20 housed employees. One employee was housed nearly five years.
These cases don't just cost money. They take a psychic toll on the teachers involved. Often teachers accused of abuse or sexual misconduct must sit idle for months, if not years -- in most cases not even knowing what they are accused of -- while their cases inch through the system. This is not fair to the employees who sit waiting, or to the taxpayers who ultimately foot the bill for their salaries.
The proposal I will bring forward tomorrow (April 16) will ask not only for a team of professionally-trained investigators to handle these cases, but would allow teachers to be told -- at least in general terms -- why they are being housed and how long they might be out of the classroom. Housed teachers should be treated in a respectful and professional manner, with uniform procedures across the entire district.

The truth is, LAUSD needs a full-time investigative unit with the right skills that can work this day and night. We need savvy investigators trained in the intricacies of child abuse, not an administrator trained as an educator, who is reading a module on how to do this online, or taking a few training sessions.
Sloppy investigations can keep innocent teachers out of class too long. All too often, cases that come before an internal review board must be sent back because the investigations are incomplete. District staff say they have witnessed numerous cases where they get in front of a judge and the investigation was either incomplete or so poorly conducted that they lose, costing the district huge amounts of money and sending the alleged perpetrator back into the classroom.
In the long run, not hiring professionally-trained investigators, will cost us money, put our children in jeopardy, and perpetuate a system that is often unfair to teachers trapped in the seemingly endless limbo of teacher jail.
Related
Popular in the Community