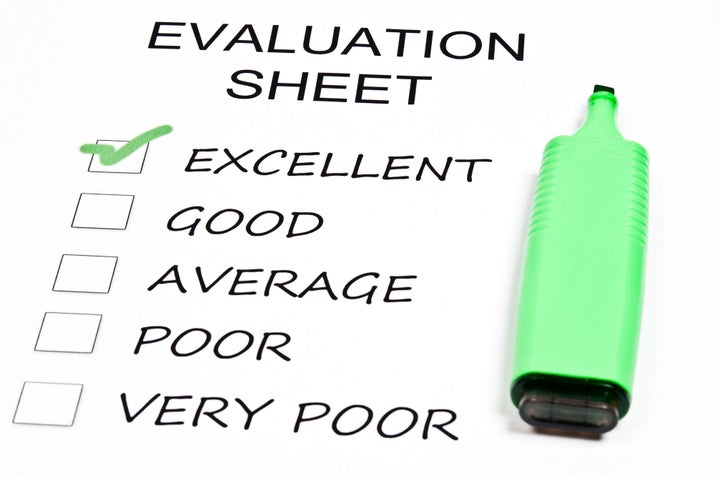 The goals of the recommendations seek to create stronger and more consistent teacher practice, supportive learning environments, adult role models, teachers who can prepare students to succeed in a global society, educators who can meet children's individual needs and engage their families and those who can "deliver instruction with academic rigor."
The National Board's recommendations for developing and sustaining teacher evaluation and support systems rely on four core steps:
Developing an evaluation and support system -- By identifying and consulting stakeholders, determining what will be measured and defining the measuring and evaluation process.
Measurements included in the recommendations suggest ways to determine teachers' efficacy in stages of exemplary, proficient, adequate and ineffective practice.
Implementing and managing the evaluation and support system -- By garnering teachers' support and certifying observers. This stage would include "rigorous oversight" and engage stakeholders in implementation and improvement.
Conducting collaborative evaluations that enhance teaching practice and student learning -- By clearly defining the teacher observation process, communicating the observation and evaluation results to teachers and specifically stating consequences and the appeals process.
Supporting teachers -- Through collaborative efforts with students and the community and monitoring the effectiveness of that support.
"Getting It Right" also cautions against value-added analysis, noting that there are limitations given certain grades and subjects, and that those scores should only be one element among many in assessing teacher performance and effectiveness.
Value-added analysis calculates a teacher's effectiveness in improving student performance on standardized tests -- forecasting a student's future results -- based on past scores. The forecasted figure is compared to the student's actual scores, and the difference is considered the "value added" (or subtracted) by the teacher.
"The National Board invites policymakers and officials at the state and district levels to give careful consideration to this framework in determining how teachers will be evaluated and supported," the report reads. "This document is intended to bring clarity to the field. Although the details of an evaluation system must be worked out locally, the stages provide the framework to effectively guide the process."
Calling all HuffPost superfans!
Sign up for membership to become a founding member and help shape HuffPost's next chapter