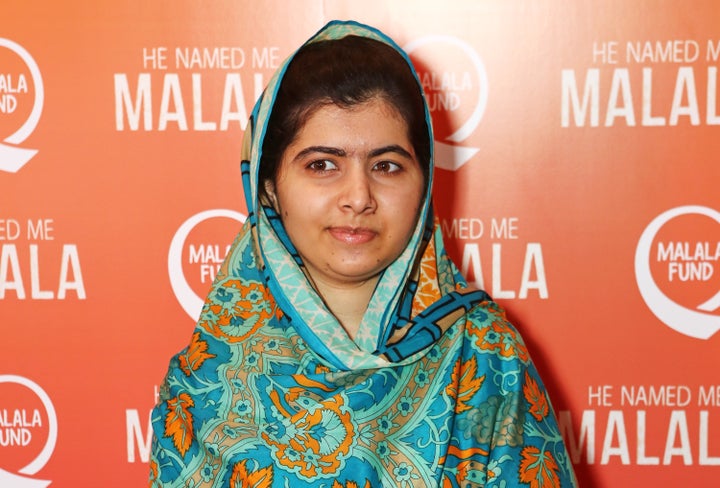 A New Jersey public high school teacher has filed a lawsuit against her former school and some of its administrators claiming that she was let go from her job for being a Muslim American of Palestinian descent.
Sireen Hashem said in the suit that she repeatedly felt targeted by the administration at Hunterdon Central Regional High School in Flemington, N.J., for her religion and ethnicity.
Hashem said that while training for her teaching position in 2013, she sat in on the class of a non-Muslim colleague who showed her students a video about Nobel Peace Prize winner Malala Yousafzai. That day, Hashem screened the same film for her class, according to the lawsuit.
Eleven days later, Hashem said, she was called into a meeting with her department supervisor, Robert Zywicki, who informed her that school Principal Susan Cooley had received complaints from parents about the video.
"Zywicki told [Hashem] that she could not teach current events in the same manner as her non-Arab, non-Palestinian and non-Muslim colleagues," the complaint said.
According to the lawsuit, a parent also complained several months later after Hashem assigned students a common standardized essay question that referenced Osama bin Laden.
Hashem says that Cooley told her that "she should not mention Islam or the Middle East in her class" and that she "should not bring her culture, life experience or background into the classroom." She also said in the lawsuit that she was later accused of anti-Semitism and was told that she "caused trouble since she was Palestinian."
In mid-April, Hashem was told that the school wouldn't be renewing her contract, the lawsuit says. She is asking the school to reinstate her and is seeking damages.
Superintendent Christina Steffner denies Hashem's claims and says that she and the district will fight the lawsuit.
"I have never made a personnel decision based on any improper purpose," she said in a statement. "The statements attributed to me are factually wrong, and may even be defamatory. It is unfortunate that the district and I will have to defend this case, but will do so vigorously, so that the real facts may be presented in court."
Omar Mohammedi, Hashem's attorney, told the Daily Beast that Hashem has been having a difficult time.
"She is crying all the time," Mohammedi said. "She is really hurt emotionally. It has not been easy."
Meanwhile, many people have come forward in support of Hashem. As many as 60 students and their parents showed up at a meeting of the Hunterdon Central Regional Board of Education to demonstrate their support of Hashem's renewal. Some of her students have also taken to social media to share stories about how Hashem inspired them, using the hashtag #FightforHashem: