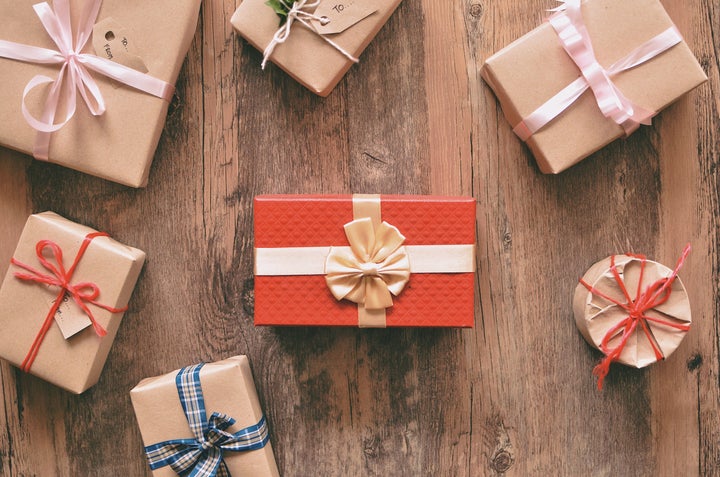 Most teachers appreciate anything they get from their students (and their families) during the holidays. But what do they actually want?
Two years running, HuffPost has posed a question on the HuffPost Parents Facebook page to ask teachers what's on their wish lists at the end of the year. Some suggestions are funny, while others are a bit more personal. They're all ways to remind teachers they're worth being celebrated over the holiday season.
Check out our audience's fun ideas below.
"I teach high school and our age group is usually forgotten because it's hard to buy for six teachers (I am a parent and totally get it). We love free things, though, like notes! My favorite gifts are notes from my kids, I save every single one. Your babies become our kiddos." ― Jamie Slater
"I love when my students give Christmas tree ornaments, especially homemade! I put their names and the year on them. I love remembering my students year after year when I put up my tree." ― Missy Noël
"Donate to a children's charity in my name. I have all I need. There are so many who need more. One of my favorites is our local chapter of Blessings in a Backpack." ― Sharon McCafferty Johnson
"Honestly restaurant gift cards for those busy nights where we're juggling kids, concerts, parent-teacher interviews, sports coaching, and the second spouse's job and don't have to think about cooking dinner are amazing! Also liquor store gift certificates." ― Alissa Dueck
"The best one of all: a letter from a student or parent that comes from the heart. No present can replace the feeling of knowing you made a difference." ― Allison Marie
"I love the idea of a donation to a charity. Homemade stuff from my students is always special, but not always easy to find a home for! My favorite ever bought present was a cinema voucher. It was a wonderful and well needed end-of-term treat!" ― Amy Roskilly-Green
"A genuine, heartfelt 'thank you,' 'we appreciate all you do,' or 'thanks for putting up with our child even on the days you feel you aren't doing a very good job at it, but you hang in there anyway.′ Something along that line would be great!" ― Becky Kilgore
"I would love a classroom donation of a much-needed item like Lysol wipes, tissues, or glue sticks. I would much rather have something the class needs than something for myself. Unless that something else is coffee, then I want coffee."
"Please give gifts to your child's special education teachers if you are sending gifts for the other teachers. I know that families might feel embarrassed by their child's needs, but ignoring your child's main teacher is sad to them. I'm a former teacher now, and I give gift cards, hot drinks on the last day before holiday breaks, lunches delivered to school, and volunteering as needed. I also give the special teachers cards with small tokens of appreciation such as popcorn or candy. I have four kids so I need to be wise in my choices, but a card with a note costs very little." ― Karrah S. Martin
"I would love a classroom donation of a much-needed item like Lysol wipes, tissues, or glue sticks. I would much rather have something the class needs than something for myself. Unless that something else is coffee, then I want coffee." ― Morgan Carey Park
"Gift card to my favorite restaurant, bottles of red wine and movie theater tickets please." ― Aidi Nguyen Tamura
"I was a middle school teacher, and the best thing was a card that the student (or parent!) took some time to write a personal note in. I've never been known to turn down a bit of chocolate either! Several boxes of pencils, packages of notebook paper, or an email offering to purchase whatever supplies are needed are so helpful. We all know that finances can be tight in December, but for teachers January can be rough, too ― a new semester starts, and all the beginning of the year supplies are gone. I spent several hundred dollars every January to restock my classroom." ― Samantha Serum
"As teachers we never expect a holiday/thank-you gift, but it is always appreciated! With that said, after all the chocolates, cookies, gift cards, and coffee are gone what we have left are the handmade cards, drawings, and heartfelt notes. These are cherished, kept forever, and read on occasion. These are wonderful gifts.
But if you want to give something else, gift cards (coffee, books, supplies, etc.) are great. Also, look at the area around your school, is there a place teachers might go to eat lunch? A gift card there might be a good option. Lastly, ask your kids. I used to talk about playing tennis to my students, so they gave me tennis balls one year. I also got lots of coffee gift cards as my kids noticed that I always had coffee in the morning. Kids pick up on these things, so see if they have any ideas." ― Keth Walters Goodman
"This ornament has been on my tree for going on 19 years. I was always glad to get whatever my students wanted to give." ― Margy Pierce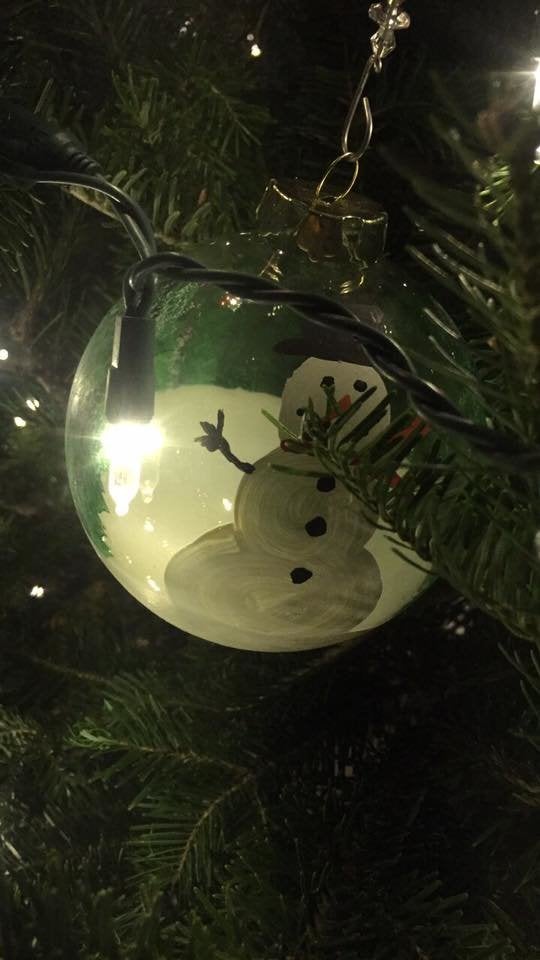 "If your child has multiple teachers in middle or high school, put a couple of scratch-offs in a card. I have teachers who have had my child multiple times and look forward to getting them every year." ― Jeanette Burley
"As a preschool teacher, I loved lotion. All that hand washing meant my hands were always cracked and dry. Also food. Always food." ― Kelsey Ketchum
"Goodies (packaged), plain hand cream, and gift cards are always nice, but I would have loved a roll of quarters for the drink machine. I had a coworker who was obsessed with Diet Mountain Dew and the kids who noticed details always brought him a 12-pack of Dew for Christmas." ― Whitney Miller-Nichols
"I am a special education preschool teacher and I always ask my children's teachers for gift card ideas for 'things they love,' so it's still personal. I also have my children write a note to the teacher about something they love about school or have learned. I add a note from my husband and me as well." ― Katherine Trant Rosania
"Best gift I ever had was a homemade light-up snowman that my favorite class had made especially for me in technology lessons ― so thoughtful and I was so grateful. I still miss that class!" ― Lucie Ayers
"A heartfelt note that someone took some time to think about and write is the best! If that is not possible, I agree with the gift cards either to somewhere like Walmart or Staples or Chapters [bookstore] or a coffee place. If the kids are over 7, chances are they notice where their teacher buys their coffee in the mornings!" ― Krista Sheppard
"As a preschool teacher I loved getting stationery so I could write thank-you notes to parents for sharing their children with us."
"My best gift was a gift card to Bubbles Car Wash for an inside/outside clean. What a wonderful treat that I'd never have splurged on myself." ― Heather Mohr
"A heartfelt thank-you note, and a gift card for coffee, movies, restaurants ... doesn't have to be a big amount. Just a little something to let them know you appreciate them." ― Amanda Shoup English
"As a preschool teacher I loved getting stationery so I could write thank-you notes to parents for sharing their children with us." ― Mary Beth Hetrick
"Target gift cards are helpful, so we can replenish our supplies for the next semester. Amazon gift cards, too, for the same reason. No more mugs!" ― Mary C. Stevens
"Last year I got a Dustbuster and a self-inking stamp that had my name on it for stamping my books. Very thankful for both every day still!" ― AnneMarie Rose
"As a high school teacher we don't usually have a class party, we have finals. I love it when kids bring a treat to share with the whole class." ― Bernadette Weissmann
"I teach adults ESL [English as a second language] and any gifts and cards they've ever given me have been appreciated. However, a country-specific gift would be great ― a gift certificate to a restaurant that serves food from their country, a traditional article of clothing in my size, a session of cooking lessons of one food I pick from their country, tickets to music, movies or plays about their country, a music CD or book from their country. One of my students gave me chocolate-covered plums from Poland that were out of this world. Also, I love it when their cards are specific about why they enjoyed my class." ― Lynne Lori Sylvan
This post has been updated to include new ideas. The submissions have been edited and condensed for clarity. Be sure to check with your school or district for their policies about gifts and food.