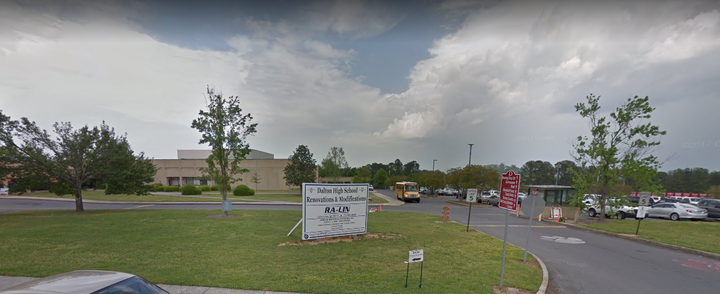 A Georgia high school teacher is facing a number of charges after he barricaded himself inside an empty classroom and fired a handgun while students stood outside the door, authorities said Wednesday.
The shooting, which took place around 11:30 a.m. Wednesday, led to a frantic lockdown at Dalton High School. One student suffered a minor ankle injury while running down the halls, police said at a press conference.
Dalton police spokesman Bruce Frazier said the teacher, identified as social studies teacher Jesse Randal Davidson, 53, locked himself inside of the room and refused to allow students inside.
"When the principal put a key in the door to try to unlock the classroom, Mr. Davidson apparently fired a shot from a handgun through an exterior window of the classroom. It does not appear that it was aimed at anybody," Frazier said at a press conference.
"Obviously at that point, [the principal] locked down the school, he called all the police in, the school resources in," Frazier said.
Davidson faces charges of aggravated assault, carrying a weapon on school grounds, terroristic threats, reckless conduct, possession of a gun during the commission of a crime, and disrupting public school, police tweeted.
School principal Steve Bartoo expressed surprise over Davidson's behavior, describing him as an "excellent teacher" who loves his students.
"He said, 'Don't come in here. I have a gun,'" Bartoo recalled at an afternoon press conference. "It's scary, real scary. It took me a moment to collect my thoughts after I heard the gunshot."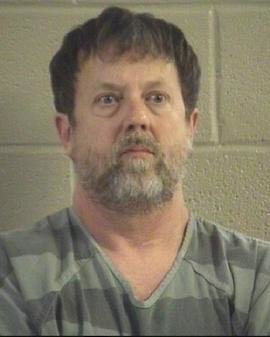 Bartoo said it took just a few minutes for law enforcement officers to arrive.
A school resource officer, who police initially said was on campus at the time of the shooting, was visiting the district's junior high school and had to be called over. Bartoo said that officer, who police said is typically always at the high school during school hours, helped negotiate Davidson's surrender.
"We're very, very proud of this officer and everything that he did," Bartoo said.
"As far as I know, he was fit to be at work and I'm not aware of any depression."
Police said they are still investigating a motive for the shooting.
"As far as I know, he was fit to be at work and I'm not aware of any depression," Bartoo said when asked about Davidson's mental health. Davidson has been employed by the school since 2004.
Dalton Assistant Police Chief Cliff Cason said his department had not had contact with Davidson prior to Wednesday's event. Authorities said they are not aware of anything related to his personal life.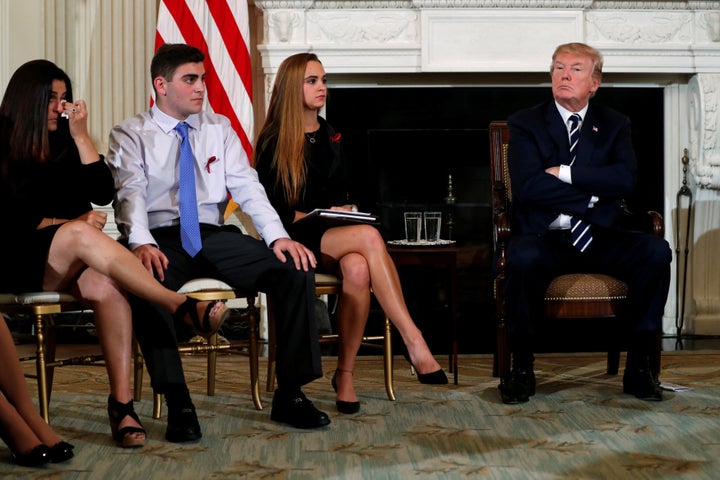 It also followed heated debates on gun control across the country.
President Donald Trump, who met with survivors of the Parkland shooting last week, has suggested arming teachers and other faculty members to help prevent school shootings. As an incentive, he suggested giving faculty members extra pay if they agree to be trained to use firearms.
Trump repeated this idea during a meeting with congressional leaders on Wednesday. He suggested hardening schools by "allowing people with a certified training, very talented people, to carry firearms."
The idea of arming teachers and other faculty members to prevent school shootings led to renewed ridicule on social media following news of an armed teacher creating the kind of scare that the nation is trying to avoid.
This story has been updated with additional information from local authorities.