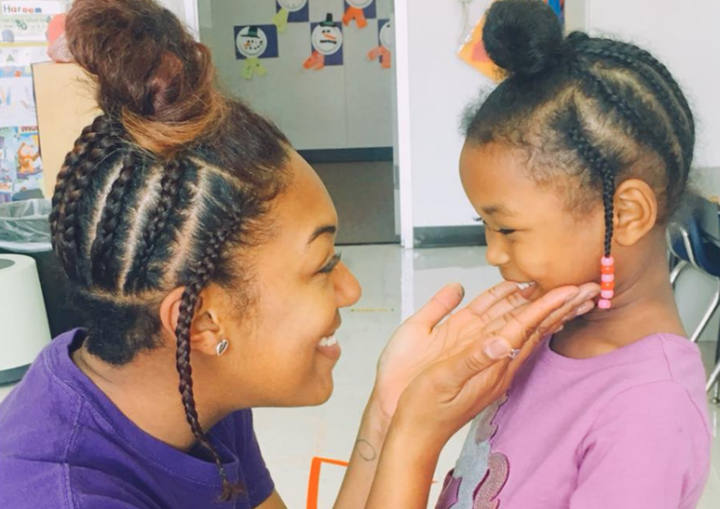 It's no secret that teachers help shape our futures by being central figures in our lives at a young age. For some teachers this means strict deadlines and rules, while others may have a more creative approach to inspiring young minds.
One teacher in Sugar Land, Texas, took extra initiative to make one student's day in the sweetest way.
Pre-K student August showed up at school last week with a new hairstyle. Leigh Bishop, a teacher at Lakeview Elementary, was quick to comment on August's new look.
Bishop told her student she loved her hair so much that she would show up with similar style the next day. The 4-year-old responded with an eye roll and an "OK, Ms. Bishop."
Bishop kept her promise — and the next day arrived at school with the same braided hairstyle as August. The teacher says both August and the girl's father were surprised when they saw her arrive at Lakeview Elementary.
Bishop shared the photo to Facebook, and it wasn't long before the post had gone viral with more than 15,000 likes, 4,000 shares, and 500 comments.
Those following the post were quick to comment on the happiness captured in the photos, with many praising Bishop for her unique approach to building relationships with her students. Some even admitted to getting emotional after seeing the post.
"So sweet and a great way to engage her forever!" wrote one Facebook user.
"Oh my heart! This is beautiful. Her face is priceless! And now I'm crying," added another.
Read more from Yahoo Lifestyle: