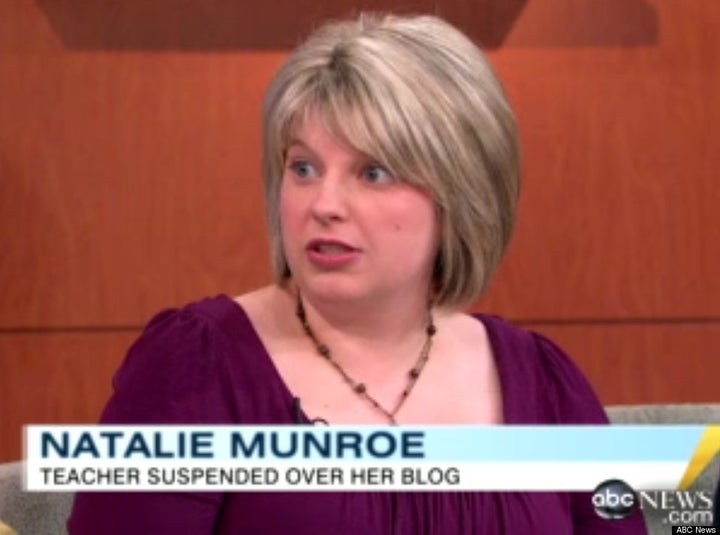 Pennsylvania teacher Natalie Munroe was suspended last week after posting profanity-laced rants online which called her students "out of control" and "disengaged, lazy whiners."
Now Munroe, who teaches in Doylestown, Pa., outside Philadelphia, is firing back, defending her blog.
"I don't think I did anything wrong," Munroe told ABC News. When asked if she was concerned anyone would find it, she said, "No, not really, not ever, in fact, it was up there for over a year, nobody found it."
The 30-year-old used the name "Natalie M" and never identified the name of the school in her posts that also lashed out against other teachers and administrators. But the blog did include a photo of herself and came to the attention of authorities. It has since been taken down.
The school's superintendent told PhillyBurbs.com the comments were "very egregious" and "certainly could result in termination." The case remains under investigation.