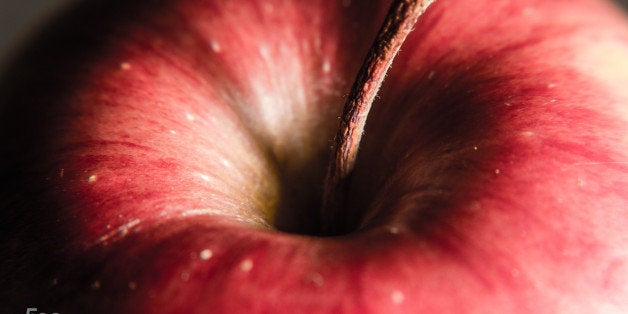 My story is about a magnificent woman, Elizabeth "Ruth" Harrison, who taught me and scores of others at Bliss School in Attleboro, Massachusetts. Despite being well past retirement age, Mrs. Harrison still teaches as a substitute in Lincoln, RI.
Mrs. Harrison (some called her "Hurricane Harrison") was strict, and she did not let any student get away with anything. But she also had a huge heart. I came from a very poor family, on public assistance, and family life was exceedingly dysfunctional. We had moved back to Massachusetts from Vermont for the birth of my youngest sister, Melanie, and I started 4th grade a day late. I walked into a class full of children I did not know, but it did not matter -- school was my safe place. And Mrs. Harrison was my shelter.
Mrs. Harrison recognized my love of words, and she helped my writing blossom. She was so creative! he taught us all different kinds of writing, from haiku to narrative poetry to drama. I loved going to school because she made it incredible. She was joyous in her teaching, it encompassed each fiber of her being. When she was standing in front of the class, she was there to captivate us. She took us on journeys away from Attleboro and our lives there through her storytelling and her excitement for life.
Each year, she would write a play for the entire 4th grade to perform at the winter holidays. For my year, Mrs. Harrison wrote "Christmas in Mother Goose Land." I was Mother Goose. It was and is one of my favorite memories -- rehearsing my lines, performing them onstage with a big pouffy bonnet atop my head and Mrs. Harrison beaming.
Mrs. Harrison believed in me when I did not know what to believe. She supported me, she encouraged me and she recognized that I needed her. She cried when I graduated from 5th grade and would leave the school -- and that was a full year after she ceased being my teacher!
I still keep in touch with Mrs. Harrison, though I live in Florida now and am married with two sons, one of whom will be entering 4th grade in the fall. She helped me believe I could escape my circumstances, and I did. Now, some 38 years later, I am a practicing attorney, having achieved much success, and will be Chair of the Family Law Section of The Florida Bar in 2016. I owe so much to Ruth Harrison.
I love her, and teachers should all aspire to treat their students like she did.
Become part of the conversation and tell us about your own favorite teacher using the hashtag #HPHeartsTeachers on Twitter and Facebook.
Calling all HuffPost superfans!
Sign up for membership to become a founding member and help shape HuffPost's next chapter