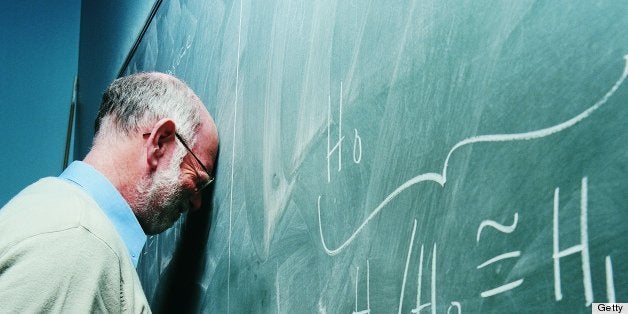 School districts across the country are so hobbled by the recession that they've increased class sizes, closed buildings and scaled back pre-kindergarten programs. Some have closed for summer a month early.
Despite an economic recovery, the worst days are yet to come, according to a new report.
Unfunded liabilities from teacher pensions have been eating away at school district budgets. And because of the looming retirement of baby boomer teachers, the pension liabilities are projected to grow exponentially, according to a report from the right-leaning Thomas B. Fordham Foundation on Thursday.
The report takes a deep look at three school districts -- Milwaukee, Cleveland and Philadelphia -- and the impact of pension costs. On average, pensions are costing these districts $943 per student, the report says.
"It puts it in a metric that education people can understand: how many thousands of dollars per pupil are going to retirement costs," said Bob Costrell, one of the study's analysts. "In many states you've got retirement costs that are already taking up a few thousand dollars per pupil, which could rise much more if action isn't taken." In Philadelphia, Costrell found, the school district now spends $438 per student on retiree costs, but that may soar to about $2,361 per pupil by 2020.
"Playing out what this means in dollars and cents at the district level is scary," said Sandi Jacobs, the vice president for policy at the National Center for Teacher Quality, a group that advocates tougher teacher evaluations and defined-benefit pensions.

The pension problem is creeping up on school districts across the country. Because pension funding accrues during teachers' working lifetimes, a crush of retiring baby boomers causes more money to flow out of the funds than in. From 2009 to 2012, pension liability shortfalls swelled in 43 states. Some estimates put teacher pension unfunded liability at $390 billion to $1 trillion.
The possibility of fixing the problem is limited, Fordham's Chester Finn and Michael Petrilli note in an introduction. Existing pension plans are "constitutionally protected," burdening young teachers with changes but leaving retirees unaffected, the authors argue. "We're saddled with a bona fide fiscal calamity," they write, "and no consensus about how to rectify the situation."
They call current teacher pensions a "ponzi scheme" in which lawmakers have promised teachers "benefits that the system cannot afford, because the promises were based on short-term political situations." Broader fixes range from cutting benefits to increasing contributions.
Pennsylvania, the report says, is in dire straits because it cut contributions to teacher pension funds a decade ago, before the financial crisis. "The actuarial shenanigans they played there, the measures that they took to avoid paying the costs of the benefits were really quite striking," Costrell said. "It's going to rise to 30 percent of payroll" in Philadelphia. "That's just astronomical."
Currently, all states except Alaska have "defined benefit" pensions, in which payoffs depend on years of service and final salary. Six states offer a choice between a defined benefit and defined contribution plan, in which benefits depend on the value of the fund's investments.
Potential solutions include a "cash balance" plan, which shifts some pension risk to teachers and allows them to cash out any time. Ohio controlled pension costs by giving benefits to new teachers that are actually lower than their contributions, a move that reduces the desirability of teaching jobs, the report says. Cleveland was spending $1,364 per pupil on retirement funds in 2011, and that was projected to rise to $2,476 by 2020. Instead, the cost will drop by $107 because of the reforms.
Wisconsin's pension reform came from from Gov. Scott Walker's (R) controversial reforms that made it illegal for districts to pay for teachers' annual contributions to pension funds and removed retiree health benefits from collective bargaining. In 2011, Milwaukee's benefits -- including pensions and retiree health -- cost the district $1,860 per child. Without the reforms, it would have ballooned to $3,512 by 2020, but is now projected to drop to $1,924. The report calls Wisconsin's plan "short sighted."
The report recommends solutions that spread the burden equally between taxpayers, teachers and retirees. "The unions, naturally, will scream bloody murder," Finn and Petrilli write.
The National Education Association declined to comment on the report, and the American Federation of Teachers did not respond to repeated requests for comment.
In the most recent legislative session, Illinois' House and Senate came up with dueling plans to control pension costs, but neither won, leading to a downgrading of the state's credit rating. Chicago teachers have their own pension fund, and it, too, faces problems, according to news reports. Pensions comprise over 10 percent of the entire city school budget, but legislature recently rejected a measure that would delay pension payments, worsening a budget situation in a district already facing mass school closures.
St. Louis faces a pension crisis as well, according to Education Week. The school district now spends 10 percent of its budget on teacher benefits, causing furloughs, bus route cuts and school closings. "It's a tough situation," school board president Katherine Wessling told EdWeek. "You want teachers to feel valued, and they shouldn't be in poverty when they retire."
Before You Go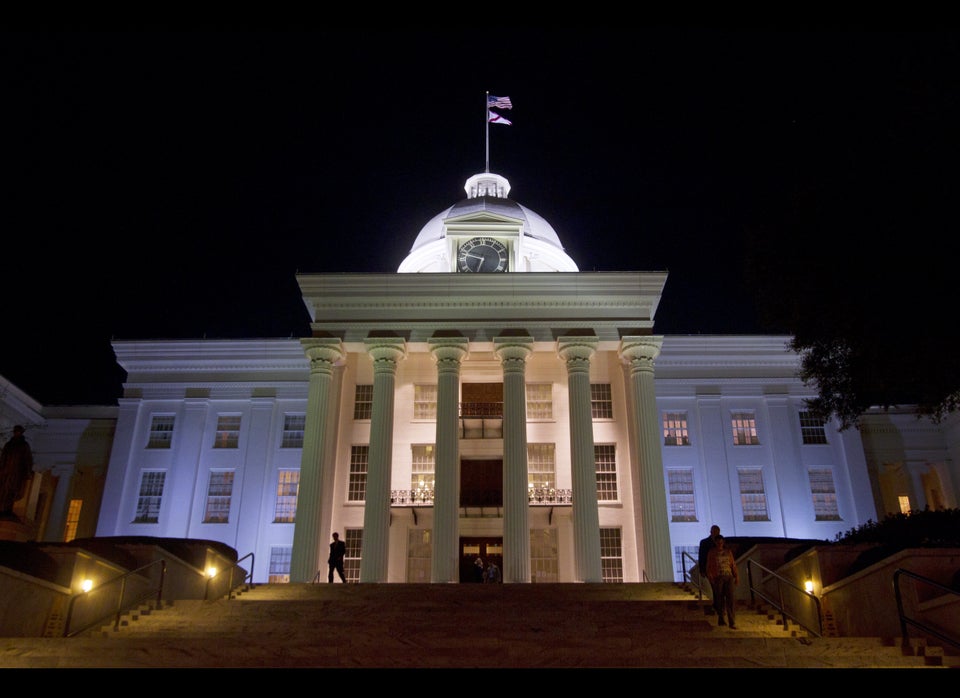 U.S. State Capitol Buildings
Popular in the Community