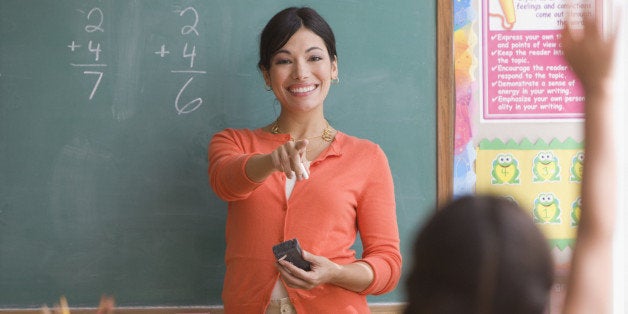 As education policymakers untangle the implications of last week's California court ruling that declared teacher tenure laws unconstitutional, an education think tank says its comprehensive survey of college teacher preparation programs shows they rarely provide new teachers with solid skills for the classroom.
The National Council on Teacher Quality, a Washington group that advocates tougher teacher evaluations, said its second annual evaluation of teacher preparation programs, released on Tuesday, found that only 7 percent performed well enough to achieve "top status." Only 1 in 15 programs provide new teachers with "solid preparation," according to the group's director, Kate Walsh. Three out of four programs "fail to insist that applicants meet even modest standards," the group wrote, meaning at least a 3.0 grade point average, or scoring above the 50th percentile on the ACT or SAT.
"The whole set of issues that Vergara concerned itself with were what happened to teachers when they're already in the classroom," Walsh said, referring to the Vergara v. California tenure case. "The Vergara case, as supportive as we were of it, is emblematic of the country's focus on teacher quality. That's been very encouraging ... but we've had the debate with almost no regard for teacher selection or preparation. The debate in that respect has been short-sighted."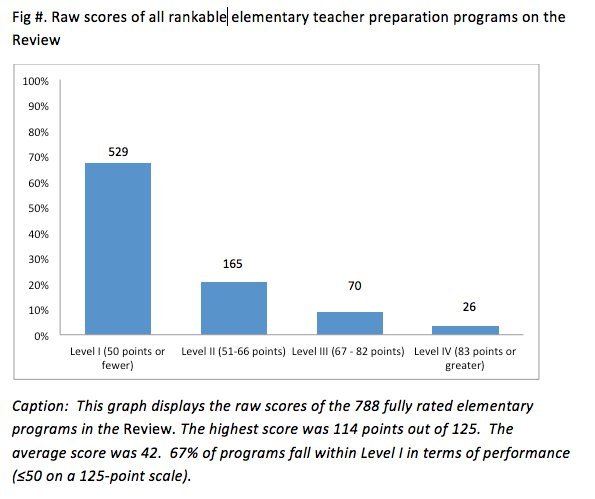 The report, also published Tuesday in U.S. News & World Report, ranked 1,612 graduate and undergraduate programs and 85 alternative certification providers by how well things such as syllabuses, course descriptions, textbooks, student teaching tools, admissions requirements and state data meet standards that include classroom management, outcomes, early reading, elementary content, middle school content, student teaching and high school content.
Programs that prepare teachers for elementary schools fared worse than those that train them for secondary school, according to the report. And alternative certification programs performed worse on average than traditional teacher training programs, with only Teach for America, Massachusetts, earning a high score.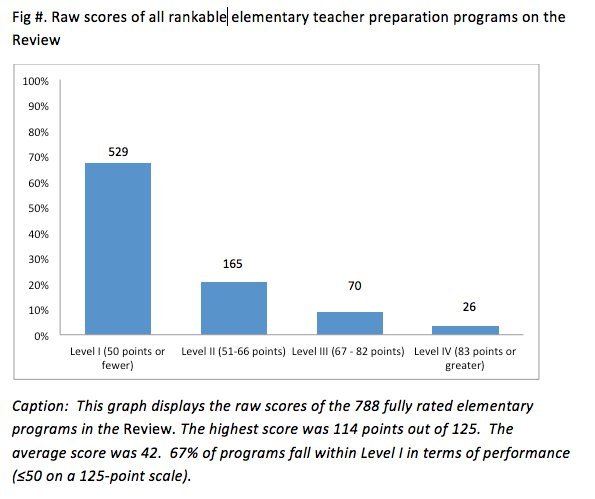 The report, partly funded by the Laura and John Arnold Foundation and the Eli and Edythe Broad Foundation -- two major players in the so-called education reform space -- aims to improve teacher training, modeling itself after broad reforms to medical schools a century ago.
The group's ratings of teacher prep programs last year stirred much controversy. (This year, the group switched from rating to ranking). Several education school deans argued that last year's ratings were unfair, in part because the group rated institutions that did not provide syllabuses. U.S. Secretary of Education Arne Duncan praised the ratings at the time in a tepid statement, but said he was "confident that NCTQ will continue working to validate and improve these ratings." Randi Weingarten, president of the American Federation of Teachers union, called the rating system a "gimmick" that shirks "professionally-accepted standards."
This year, Duncan and Weingarten declined to comment. The Huffington Post contacted three of the lowest-ranked programs that prepare secondary teachers -- University of New Hampshire, University of Massachusetts Amherst, and University at Albany, State University of New York -- asking them to comment. Only one responded formally, saying it had not yet studied this year's report.
The relative silence comes as advocates, lobbyists and policymakers engage in the "negotiated rulemaking" -- the process that will lead to new Education Department regulations for teacher preparation. The White House has said it aims to impose the regulations within a year. Education Week reported the rules will likely tie program quality to student financial aid.
Walsh has another theory. "The public position of higher education is very much resistant, but we hear productive conversations going on," she said. "In spite of the public dismissal of how meaningful these are, it's getting some serious attention behind closed doors." Walsh was recently in Alaska, for example, where he said a provost told her his boss asked him to go through last year's report and provide a memo explaining why his program ranked so poorly.
Since 2012, according to the new report, 33 states have made "significant changes" to rules surrounding teacher preparation. Twenty-nine states now require prospective education students to take an academic proficiency test, an increase from 21 states in 2011.
"As with anything, over time, people start to behave a little less defensively and begin to be open to how it might be constructive criticism," Walsh said.
Still, the new report already has skeptics. "Officials at the College of Education at UMass Amherst have not had an opportunity to study the most recent NCTQ report," university spokesman Ed Blaguszewski said in a statement. "The university does have concerns about the quality of the review design and methodology employed by NCTQ for teacher preparation programs and decided to not participate." He added that he did not know which data NCTQ used to rank the school so poorly, but nevertheless said said the school will analyze the report "and consider its findings as part of our ongoing commitment to provide quality preparation for students."
The American Association of Colleges for Teacher Education, which lobbies on behalf of education schools, also expressed doubts. "Given the history of NCTQ and its ongoing inaccuracies and inefficiencies in its methodology, we don't expect to learn much from this organization and its reports," said spokeswoman Christina Jackson. "The fact that they moved from ratings to rankings in the 2014 Teacher Prep Review doesn't represent progress, it just represents another diversion away from the profession's focused agenda of preparing effective teachers to advance student learning. ... There is little evidence to show that the NCTQ report will lead to transparency or program improvement."
Before You Go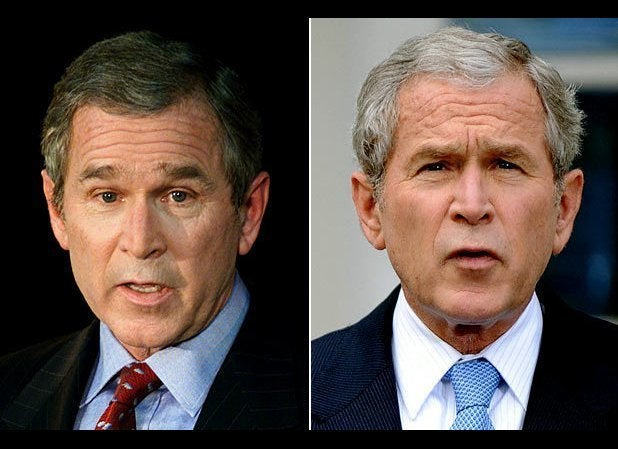 Aging in Office
Popular in the Community