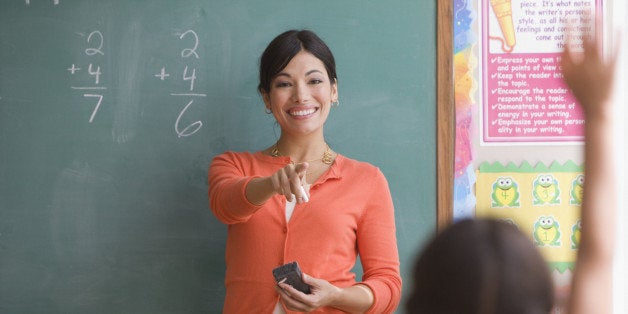 Majoring in education is an easy route to high college grades and graduation, says a new report that calls for higher standards in teacher preparation programs.
The National Council on Teacher Quality, a Washington-based think tank and advocacy group, says in a report released Wednesday titled, "Training Our Future Teachers: Easy A's and What's Behind Them," that the incredible ease of performing well in teacher preparation programs goes far beyond the grade inflation it says pervades higher education.
"Teaching is probably the hardest thing in the world to do, but we're making it so easy to get in and out of, in terms of prep," said Kate Walsh, NCTQ director. She said the report shows, "Yes, teacher education does give out way many more A's than other majors."
Over the last few years, efforts to improve American public schools have centered on teacher quality and how to measure it. Efforts to weed bad teachers from good have led some states to pass laws judging teachers based on students' standardized test scores. The controversy is evidenced by the loud response to a recent Time magazine cover portraying teachers as "rotten apples."
The NCTQ report quantifies how easy it is for teacher preparation students compared with those other fields of study. It examined college and university commencement brochures, and calculated the percentage of education majors at an institution who received honors -- the highest grades. At 58 percent of 509 schools, "teacher preparation programs are much more likely to confer high grades than are other majors on the same campus," the report says. While an average of 30 percent of all students graduated "cum laude," 44 percent of teacher preparation students received the honor. The report calls the results "a wake-up call for higher education."
The report also found that assignments in teacher preparation classes that were the basis of 71 percent of course grades were "criterion-deficient," asking for opinions or viewpoints rather than facts. It recommends common "standards to define excellence" and the assignment of objective measures.
The report comes amid a wave of efforts to improve the teaching profession as an estimated 1.8 million teachers prepare to retire within 10 years. The White House will soon release new rules for holding teacher preparation programs accountable for producing good teachers.
Randi Weingarten, president of the American Federation of Teachers union, acknowledged problems in teacher preparation. But she departs from NCTQ on the report's methodology. The union in 2012 called for a "bar-like exam" as a way to improve the quality of teacher preparation students. "While NCTQ employs a strategy to embarrass, and others, like the U.S. Department of Education, use the test-score strategy, we actually laid out a path in our 2012 'Raising the Bar' report to strengthen teacher preparation for the 21st century," Weingarten said.
Several other groups also are trying to elevate teaching. The Council for for the Accreditation of Educator Preparation last week endorsed a report proposing a new measure for evaluating teacher preparation programs called "key effectiveness indicators." The indicators would include teaching candidates' performance on a standardized test, "teaching promise," "teaching skill," and changes to their eventual students' standardized test scores. The council did not respond to requests for comment on the NCTQ report.
At least one teacher prep program assessed in the NCTQ report -- the education school of Missouri State University -- is appealing its rating in the report, according to Walsh. The school could not be reached for comment.
Lily Eskelsen Garcia, the new president of the National Education Association, the largest U.S. teachers' union, has expressed skepticism about most standardized testing programs for teachers. But she has said she supports development of the standards endorsed in last week's Council for for the Accreditation of Educator Preparation report because they test "your practice as well as your content knowledge."
The University of Michigan, Ann Arbor, is working on a similar program. Deborah Loewenberg Ball, the school's dean, is developing a three-part teacher preparation improvement program. Addressing the Education Writers Association in Detroit last month, Ball said the program would include a "professional-practice curriculum," structured clinical practice, and performance assessments that make sure teachers are "safe to practice" before they can step in front of a classroom.
"We don't want this to be ambiguous," Ball said. "You either pass or you fail. We're figuring out what that threshold needs to be."
CORRECTION: An earlier version of this story misstated the National Council on Teacher Quality's name.
Before You Go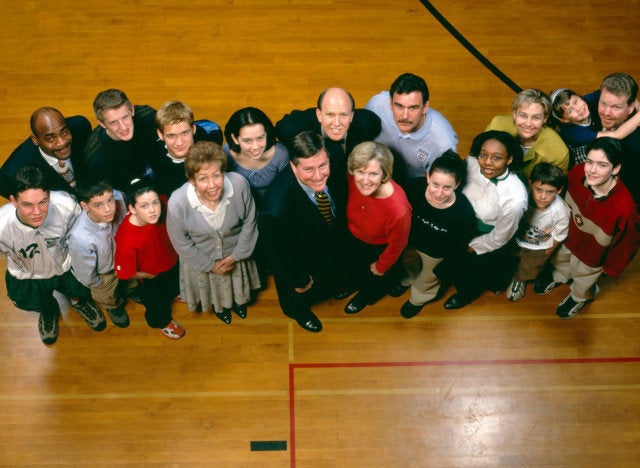 7 Trends That Have Shaped The Teaching Profession
Popular in the Community