A currently unidentified teacher in China's Guangxi province is making waves after photos of her surfaced online leading class in a sexy French maid outfit with black cat ears.
According to a Guangxi Television report, the image was the result of a promise the teacher made to her students in a creative means of student motivation: she would dress up as a sexy French maid if her students placed at the top -- among other classes in the same grade -- on the upcoming monthly exam. The students completed the task, so the teacher kept her promise.
The images were removed from Weibo, China's Twitter, after it garnered 5,000 or so shares, but not before it received widespread praise and criticism.
Some commented that the educator should be named the "2012 National Model Teacher of the Year" or considered among "China's Top 10 Most Remarkable People," Guangxi TV reports. While the teacher's staunch supporters vouched for her integrity for honoring a commitment and thinking creatively to motivate students, her critics called the move a distraction from the seriousness of the classroom, with one asking, "What if her original promise was to go nude? Would she keep that promise, too?"
The Guangxi teacher's move doesn't stray too far from that of Indiana computer teacher Tara Borgonah. The Hershey Elementary teacher had, in the past, dressed up like Hannah Montana to motivate her students, and most recently kept her promise to dye her hair purple if 95 percent of third, fourth and fifth graders passed their typing test. All of her 325 students passed, the Journal and Courier reports.
Borgonah didn't seem to receive quite the criticism garnered by the Guangxi teacher. Hershey Principal Linda Fields called Borgonah and a fellow teacher "amazing."
"They will do anything to motivate children," Fields told the Journal and Courier. "Not many people would go that far."
Stories like those of Borgonah and the Guangxi teacher are a welcome relief from widespread cheating among educators in desperate efforts to boost student test scores on standardized exams. Scrutiny on testing improprieties has increased in recent years, as a two-year investigation released last summer found widespread cheating among educators in at least 44 Atlanta schools.
Investigators at the time implicated 178 Atlanta educators involved in test tampering, including erasing students' incorrect answers on standardized tests and replacing them with correct ones. The findings shook the country and "stunned" U.S. Secretary of Education Arne Duncan.
The uncovering of the cheating scandal that plagued Atlanta Public Schools last year unveiled a widespread and deeply embedded culture of cheating, fear, intimidation and retaliation among the district's educators. The teachers were afraid, reports showed, to be held accountable for students who performed poorly on standardized tests and subsequently be evaluated poorly, miss out on bonuses or contribute to their school and district's inability to receive funding for meeting or exceeding federal benchmarks.

Related
Before You Go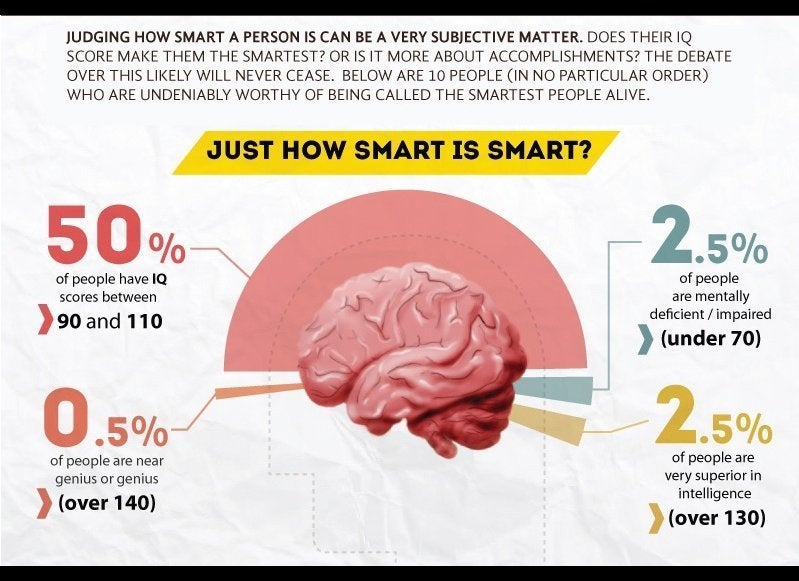 The 10 Smartest People In The World
Popular in the Community