What happens when two teachers get engaged right in front of their fifth grade students?
A whole lot of screaming.
Science teacher Jason Seifert, 39, stood before his class at Harry Russell Elementary School in West Carrollton, Ohio, on Valentine's Day. His girlfriend and colleague Ally Barker, 28, stood beside him.
"There is a rumor going around that Ms. Barker and I are dating. So it's about time we address that," Seifert said in a video that has since gone viral. He went on to confirm that they were in fact an item, but were about to become something more, much to Barker's surprise.
Check out the adorable exchange in the video above, and make sure your volume is on.
Seifert isn't the first to arrange an in-class proposal, made even more exciting by the energy of giddy kids losing their minds. Last year, first grade students played a big role in seeing their teacher get engaged in another adorable proposal.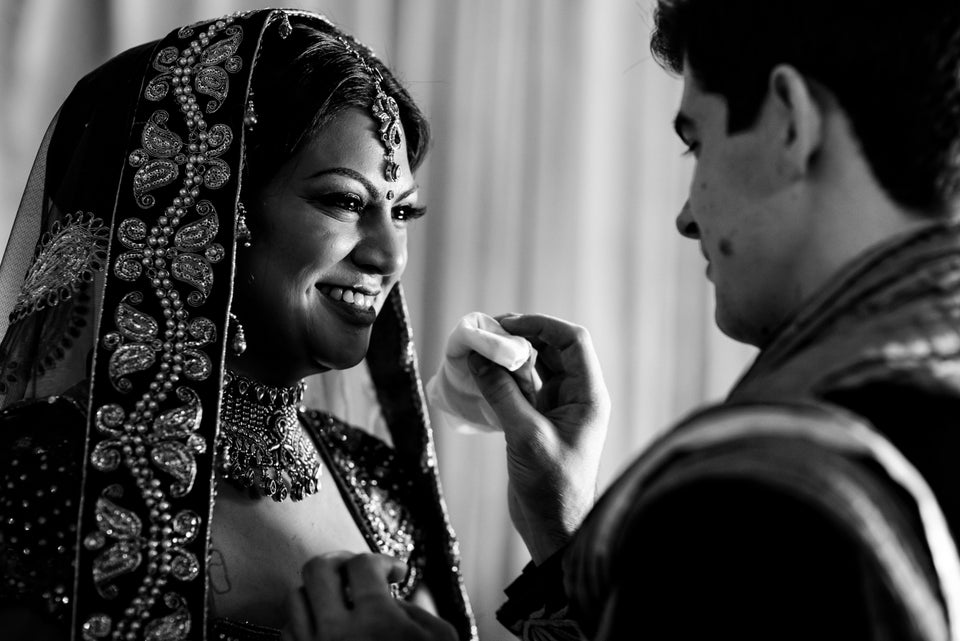 Brides That Are Full Of Emotion