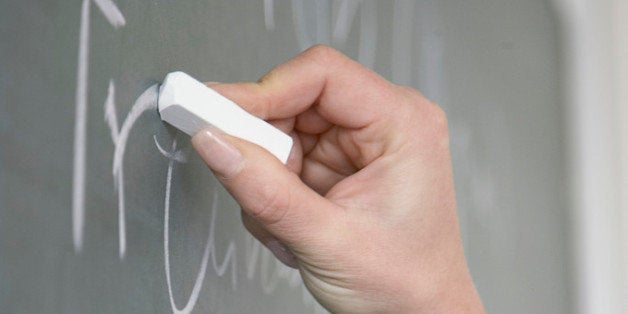 In reflecting on former NYC Education Commissioner Joel Klein's forthcoming book on his tenure leading the nation's largest public school district, the New York Times' Frank Bruni notes that Klein refers to teacher quality as "the biggest factor in the education equation."
For years now, the voices talking about teacher quality have grown louder and louder. Each time a new NAEP or PISA score is released, it is used as a launching pad to demand "better teachers." A drop in graduation rates or a decline on state assessments only adds more fuel to the rocket.
As a result, much attention is paid to related topics such as teacher tenure, due process, salaries, and external factors such as poverty. But not nearly enough focus is paid to teacher education and what it really takes to prepare a truly excellent teacher for the challenges of today's classrooms.
For far too many, today's teachers colleges still have much work to do in this area. Yes, we need to raise the bar for those who go into teaching, as Bruni writes. Improving teaching requires more than just a higher bar, though. We also must redesign the way we prepare educators and the way we support them, particularly at the beginning of their careers.
What does this redesign look like? Every teacher candidate must already have a strong arts and sciences background, ideally an undergraduate major, in the field she or he will teach. Every graduate of a high-quality teacher preparation program must gain a strong foundation in the subject-matter pedagogy needed to be an excellent teacher. Every prospective educator must engage in a rich and intensive year-long clinical experience, working with high-quality teachers in a real classroom, beginning on the first day a teacher arrives at school and concluding on her last day. And every future teacher must receive the mentoring and support necessary to achieve, both during their preparation AND once they have entered the classroom.
Such a transformation is not easy, but it is necessary if we are committed to getting excellent teachers into all of our schools, particularly those that serve low-income, high-need students. It requires a combined focus on pedagogy, clinical experience, and mentoring. Only then can educators demonstrate the sort of mastery that is necessary to become the excellent teachers the nation needs.
This process can be informed by the experiences of states like Indiana, Michigan, Ohio, New Jersey, and Georgia, where institutions of higher education are working with programs such as the Woodrow Wilson Teaching Fellowship to redesign how they approach teacher education. This discussion is helped along by recent works by Elizabeth Green and Dana Goldstein that look at the state of pre-service and in-service teaching.
A wealth of research demonstrates the difference well-prepared teachers make when it comes to both student learning and achievement outcomes. The challenge now is ensuring a strong pipeline of well-prepared teachers. That only comes from transforming teacher preparation as we know it. It is the first, necessary step if we are to have the teacher force our children need and deserve in every classroom in the nation.
Popular in the Community