Jesse Randall Davidson, 53, learned his fate on Tuesday after pleading guilty to several charges related to the incident at Dalton High School.
Those charges included two felonies ― first-degree criminal damage to property and first-degree carrying a weapon within a school safety zone ― and disrupting the operation of a public school, which is a misdemeanor.
Authorities said the former social studies teacher barricaded himself inside his empty classroom as school was in session and then fired a .38-caliber revolver out a window when the school's principal confronted him at the door.
No one was seriously injured in the Feb. 28 shooting, and Davidson surrendered without further incident.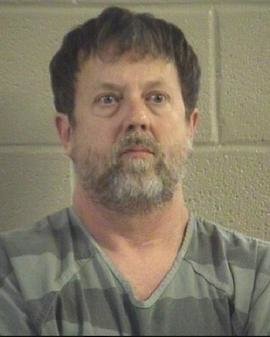 District Attorney Bert Poston, who announced Davidson's sentence in a release, said detectives investigating the case determined that Davidson's goal was likely to be killed by police.
"Davidson cooperated with law enforcement and his attorney, Richard Murray, indicated from the very beginning that he would be entering a guilty plea to the charges and taking responsibility for his actions," Poston said.
Ahead of Davidson's plea, Poston said the court heard from students, staff and family of those directly involved.
"There was no way to meet with each victim individually but every effort was made to ensure that any person wishing to be heard or to have a voice in the process was provided that opportunity," Poston said. "Several individuals wrote letters and provided victim-impact statements to the court."
Upon his release, Davidson will serve eight years of probation and owe a $1,000 fine, 100 hours of community service, and more than $16,000 restitution. He will also be unable to possess a firearm, must undergo mental health counseling and treatment, and will not be allowed to work, volunteer or set foot on public or private school property.
REAL LIFE. REAL NEWS. REAL VOICES.
Help us tell more of the stories that matter from voices that too often remain unheard.