On Wednesday, teacher Joe Dombrowski treated his fourth-grade class at Oakland Elementary School in Royal Oak to a spelling test. But as a lighthearted prank, he asked them to spell a bunch of totally made up words — such as "blorskee," "tangeteen" and "speekuzslmn."
The 27-year-old then filmed himself reading out the "correct" spellings, and giving examples of how each of his phony words may be used in a sentence:
"The first word was blorskee, I lost my blorskee at a carnival," he says in the above clip.
Dombrowski later reveals that "speekuzslmn" is something "actually from somewhere else not here."
The kids can be heard sighing at getting the answers wrong, as he spells out each of his 10 fake words. Then Dombrowski lets them in on the joke.
"Your next word, number 11, is April Fool's because this is an April Fool's joke," he says. As the children cheer in disbelief, he jokingly asks them to "turn in your tests, this will be on your report card."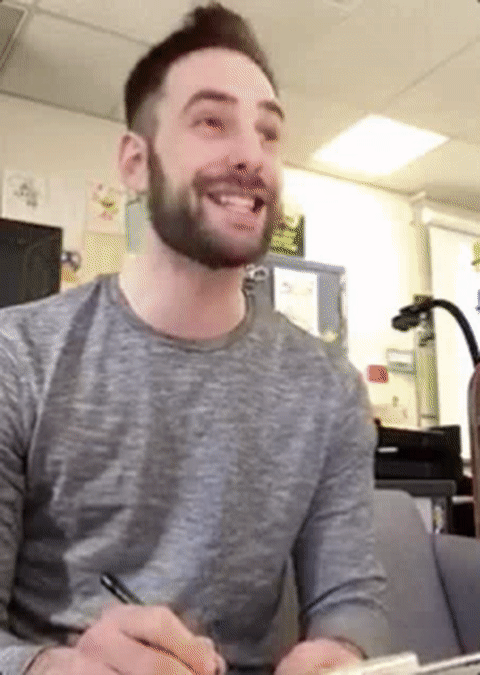 "I absolutely love teaching," Dombrowski told The Huffington Post on Friday, saying the prank was a great way to connect with the youngsters.
"Students don't care what you know until you know that you care. So, I decided to have some fun with them and they loved it," he said. "I was glad to see them smile and enjoying school and collectively we were glad to have brought joy to so many other people."
He shared the clip to Facebook on Wednesday, where it's been viewed more than 6.5 million times. Some users suggested other teachers perform similar jokes on their own students.
You can support the ACLU right away. Text POWER to 20222 to give $10 to the ACLU. The ACLU will call you to explain other actions you can take to help. Visit www.hmgf.org/t for terms. #StandForRights2017