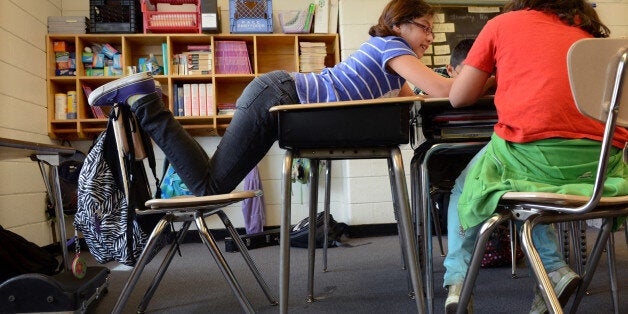 Teachers are not shying away from the challenges of implementing the Common Core State Standards (CCSS).
A Scholastic and Bill & Melinda Gates Foundation survey released this week asked more than 20,000 teachers how they feel about the CCSS and its implementation process. The survey revealed that even though most teachers think it will be difficult to implement the new education standards, they also think the measure will make a positive difference for most students.
While 73 percent of surveyed teachers said they agree or strongly agree that "implementing CCSS is challenging/is going to be challenging," the same amount also said they are "enthusiastic about the implementation of CCSS in my classroom." Overall, 57 percent said they think the standards will be "positive for most students."
For a full breakdown of the Scholastic survey's results, look at the graphs below:
Popular in the Community