 As school districts continued to cut budgets, increase class sizes, and implement teacher performance evaluations, teachers' job satisfaction plummeted in 2012, reaching an all-time low, according to a survey released Thursday.
"We've seen a continuous decline in teacher satisfaction," said Dana Markow, vice president of youth and education research for pollster Harris Interactive, which conducted the poll for the MetLife Survey of the American Teacher.
Teachers' job satisfaction has declined 23 percentage points in the five years since 2008, according to the long-running survey of educators and principals. Only 39 percent of teachers reported they were very satisfied, the least since 1987, the survey showed. The percentage of teachers who said they were very satisfied dropped five percentage points in 2012.
"This news is disappointing but sadly, there are no surprises in these survey results," said Dennis Van Roekel, president of the National Education Association, the nation's largest teachers' union. "Teacher job satisfaction will continue to free fall as long as school budgets are slashed."
The least satisfied teachers are those who work in schools that have slashed budgets, and who have less time for collaboration with peers and professional development than teachers at other schools. The poll found that 86 percent of teachers and 78 percent of principals reported their schools face budgeting problems, and 73 percent of teachers and 72 percent of principals said it's hard to engage their communities to improve public schools.
The survey comes as states are implementing education reform policies favored by the Obama administration, raising teacher stress as they try to improve student achievement benchmarks. The changes, including teacher evaluations that stress students' standardized test performance, curbs on tenure and Common Core learning standards, were passed by state legislatures in previous years, but beginning to take effect now. President Barack Obama proposed a new teacher satisfaction initiative in his 2012 State of the Union address, but failed to deliver on it.
"When teacher dissatisfaction is at a 25-year high, school leaders have to stop ignoring the red flags and start listening to and working with teachers to figure out what they and their students need to succeed," said Randi Weingarten, president of the American Federation of Teachers union. "How many more surveys and polls do we need before we give teachers the tools, resources and support to help their kids, especially with today's greater challenges and accountability?"
The survey found that teachers had quibbles with the common core learning standards adopted by most states that are aimed at getting teachers to focus on depth and critical thinking. The poll found that 62 percent of teachers and 46 percent of principals said their schools used the standards a great deal, and 90 percent of principals and 93 percent of teachers said they were confident or very confident that teachers in their schools have the ability to meet the mostly higher standards. But teachers and principals were less positive about the overall effects of the switch, saying they weren't sure the standards would help students in the long run. Only 17 percent of teachers and 22 percent of principals said they were very confident that the common core would increase student achievement, and 20 percent of teachers and 24 percent of principals thought the standards would prepare students for college or careers.
Ben Schulze, a second grade teacher in Nashville, Tenn., said he expects "that year three [of common core teaching] will be a real breakthrough" for his students. So far, challenges include finding materials and lessons aligned to the standards, he said. "Some methods that we used to teach in second grade we no longer teach," he said. "Overall, I don't really understand what all the fuss is about. Common core has brought change, but I don't think it's the catastrophe some think, and I also don't think it will be the huge change in American education that the authors believe it will be."
The survey's common core findings worry Stephanie Hirsh, director of Learning Forward, a non-profit teacher development group. "They think they know it, they view it as challenging, and maybe because they don't have confidence, they don't believe it's really going to get better results -- so perhaps they're not willing to accept the challenge of going about implementing it," Hirsh said of teachers. "More teachers need to get a deeper understanding of common core."
These doubts mirror those expressed in another survey. This month's edition of Whiteboard Advisors Education Insider survey, which takes the pulse of influential educators in Washington circles, found that most insiders don't think the assessments associated with the common core will be ready on time -- and many think that states will stop participating.
The annual MetLife Survey of the American Teacher was conducted by telephone among 1,000 U.S. public school teachers of grades K through 12, and 500 U.S. school principals in public schools, grades K through 12, from Oct. 5 to Nov. 11.
Before You Go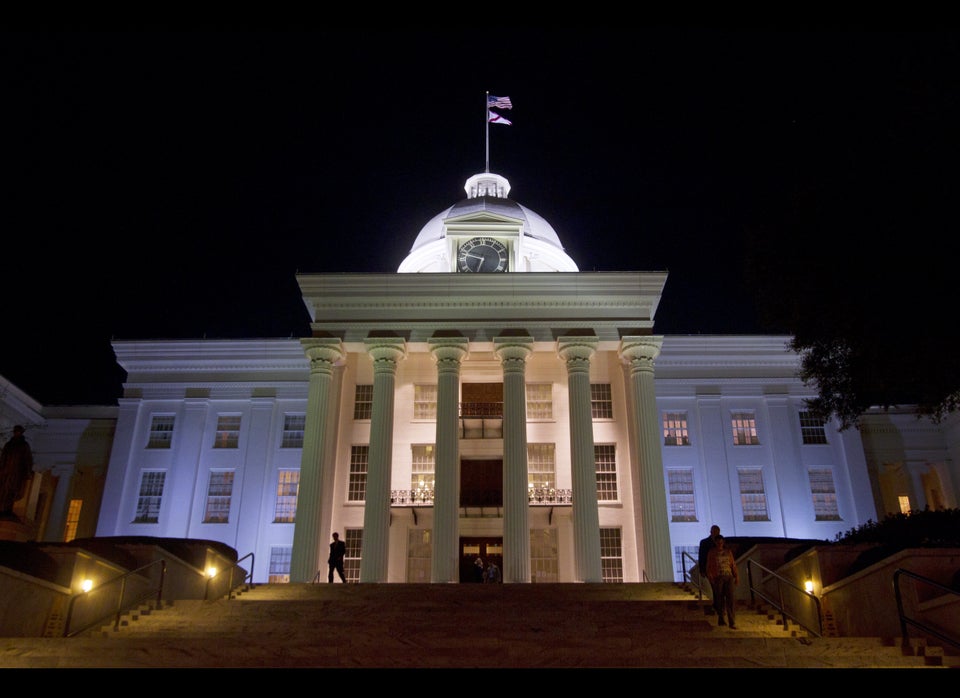 U.S. State Capitol Buildings
Popular in the Community