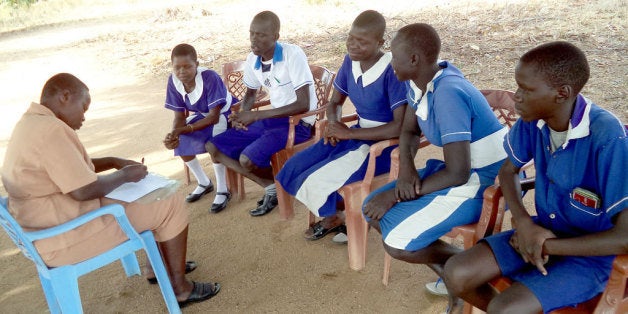 The quality of education in South Sudan is among the poorest in the world. The country has been plagued by decades of violence, brutal war and extreme poverty. Almost a third of the country's children are out of school. In the last 10 years, the number of children going to school has substantially increased, but the rapid increase has many bottlenecks. As little as 13 percent of teachers in South Sudan are actually qualified as teachers. Most teachers in South Sudan lack the skills and materials to provide quality, interactive lessons. Rote teaching (repetition) remains the dominant methodology. Many children drop out of school again and some children who have finished primary school can still not read a single sentence.
In this difficult context, War Child Holland launched a revolutionary project to improve the quality of teaching. The project, a partnership with UNICEF, NRC and the South Sudanese Ministry of Education focuses on teacher training to improve children's learning. In fact, the teachers use the most modern technology for that -- tablets!
"The tablets contain a mini-library of teaching tips, tricks and materials that they can use, in a country where such knowledge and materials are scarce," says April Coetzee, Senior Education Advisor at War Child. "There are over 300 resources on the tablets including documents, audio and videos for the teachers, on topics like classroom management, lesson planning and assessment, as well as subject matter knowledge on math's and English."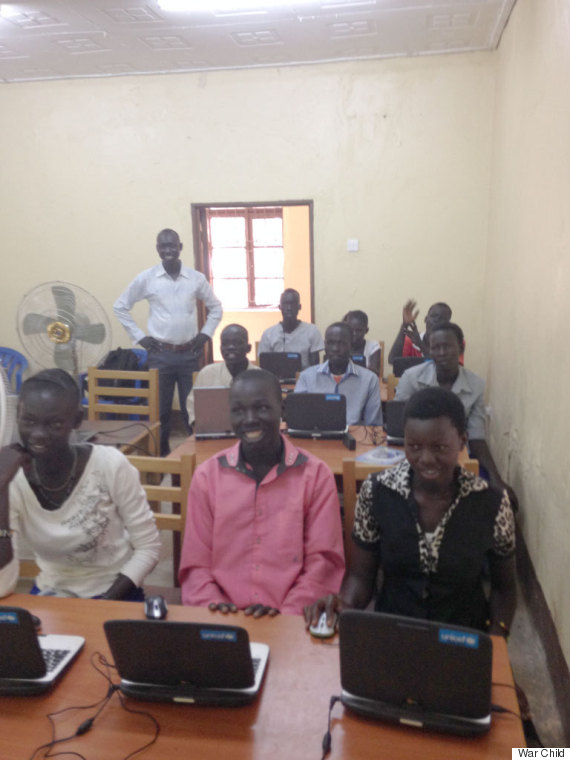 "The tablets have made teachers more confident, generally speaking," said one of the supervisors in the project. "The motivation of teachers has improved."

"Using such innovative methods can be motivating and inspiring for teachers," Coetzee confirms. "From this, the teachers are able to find ways of improving their lessons to become more effective. This way, the young generation of South Sudan will get better opportunities to build their country, despite of its history of violent conflict. Quality education is the key to build a peaceful future in South Sudan."
A small pilot of this War Child project, involving 25 teachers and 2000 children, was evaluated in 2013. Teachers reported that they used their tablets daily, and that it had positively impacted their lessons. They had more knowledge of subjects and of child development, which lead to more positive interaction with children. The findings also suggested that participating schools had increased their exam results. Children described how the use of tablets has impacted their learning in their own words: "Teachers take pictures in class and then show them to us. We like that very much." "Because of the tablets, we enjoy our teacher more," and "Our teacher now asks us questions as he walks around the classroom."
Currently, the project involves 150 teachers with the aim to improve learning for 7500 children. The results of the evaluation of the larger scale trial are expected mid-2015.
REAL LIFE. REAL NEWS. REAL VOICES.
Help us tell more of the stories that matter from voices that too often remain unheard.