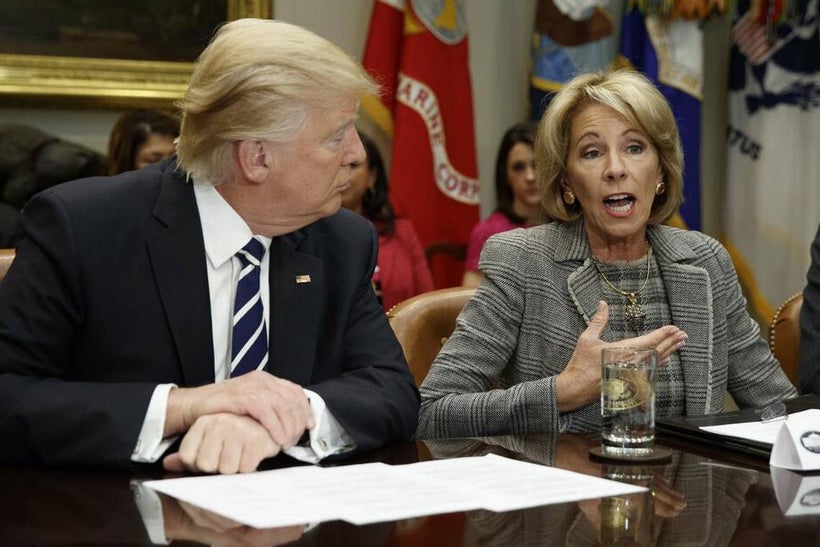 Rightwing groups allied with the Republican Party blindly hate teacher unions. In the name of "free enterprise," individual choice, and school improvement, they are trying to destroy teacher unions in the United States. After the Supreme Court deadlocked four-to-four last year, keeping in place a federal court decision in requiring California teachers to pay union or agency fees for negotiating, pension, grievance, and benefit services, regardless of whether they wanted to be members, one of the rightwing groups, the Center for Individual Rights (CIR), immediately enlisted new plaintiffs and launched another legal challenge.
CIR is not just opposed to teacher unions. It is also actively involved in challenging affirmative action, defending anti-gay discrimination by the Boy Scouts of America, opposing the Affordable Care Act, and challenging the Voting Rights Act's anti-discrimination provisions. According to an article in The American Prospect, CIR is linked to the American Legislative Exchange Council (ALEC) and the Koch brothers and its rightwing donors include the Dick and Betsy DeVos Family Foundation. At the ALEC convention in Denver this summer, DeVos denounced teacher unions as "defenders of the status quo" who "don't have their kids' interests at heart."
Charter schools networks, companies, and their political supporters are also active in the anti-teacher union campaign. In 2015, roughly 10% of charter schools were unionized, and only 3% of the teachers were members of the national American Federation of Teacher. Most of the unionized charter schools were in one state, Maryland, which requires that charter school teachers be members of the same unions as local public school teachers. In New York City, teachers at only 22 of over two hundred charter schools are members of the local United Federation of Teachers. The Success Academy Charter School Network, which operates 46 schools with over 15,000 child is non-union. According to a 2015 New York Times report, its teachers generally have little or no previous experience, are heavily monitored, and are expected to work unpaid overtime. A consequence is a high turnover rate.
Another group at the forefront of the anti-union campaign is the Koch-affiliated State Policy Network (SPN). SPN is a conglomeration of over sixty no-think tanks that "operate as the policy, communications, and litigation arm of the American Legislative Exchange Council (ALEC), giving the cookie-cutter ALEC agenda a sheen of academic legitimacy and state-based support."
In a ten-page fundraising letter SPN president and CEO Tracie Sharp described the network's $8 million campaign to "defund and defang" unions and promote its "pro-freedom initiatives." According to Sharp's letter, "The Big Government unions are the #1 obstacle to freedom in the states because they enforce their progressive dogma on all citizens." Teacher and other public employee unions are particular targets. Private sector union membership has plummeted and is now about 6%, down from 17% in 1983. Public sector unions continue to represent about 35% of government workers. However, about 50% of K-12 teachers in the United States are union members. SPN is pushing private school vouchers and non-union charter schools in Colorado, Nevada, Oklahoma, and Alabama as part of its anti-union campaign.
But what if teacher unions actually improve teacher, student, and school performance? That is exactly what economist Eunice Han of the University of Utah found in a multi-year study encompassing data from a third of U.S. public school districts.
In an academic paper, Han cited a series of studies showing that teachers are the most important factor in improving the educational achievement of students. She decided to discover whether union or non-union districts did a better job of holding onto the stronger teachers with a greater impact on student performance and of getting rid of weaker ones.
According to Han, whose report includes a lot of numbers and equations, teacher unions have a number of positive affects. Because they negotiate higher wages for teachers, unionized school districts are better able to hold onto experienced and better performing teachers. Higher salaries and teacher tenure also make teacher evaluation and staff development a priority in unionized districts because they have to be more careful about who they retain and how they support them. Han found no evidence that unionized districts dismiss fewer underperforming teachers.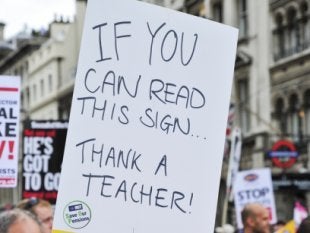 Han also examined the impact of legal changes in 2010-2011 that limited the bargaining rights of teachers in Idaho, Indiana, Tennessee, and Wisconsin. The data showed that declining unionism, which decreased teacher salaries, contributed to an exodus of better teachers and reduced the incentive for districts to dismiss poorer performing teachers. In a surprise finding, Han also discovered a correlation between unionized school districts and lower student drop out rates, which she argues is a measure of higher school and student performance.
Despite the rightwing campaign against unions, if we want to move American schools and students into the 21st century, the United States should encourage teacher unionization. That is if you believe decisions should be based on research and data, not on anti-union propaganda.
REAL LIFE. REAL NEWS. REAL VOICES.
Help us tell more of the stories that matter from voices that too often remain unheard.
This post was published on the now-closed HuffPost Contributor platform. Contributors control their own work and posted freely to our site. If you need to flag this entry as abusive,
send us an email
.