 When Vanderbilt University professor Jason A. Grissom started exploring how the No Child Left Behind Act has affected teachers, he expected to find that the 2001 Bush-era law made their work harder.
"More testing, higher-stakes testing … a lot of teachers don't like testing," Grissom, an assistant professor of public policy and education, told The Huffington Post by phone.
However, after comparing a major teacher survey from the years before No Child Left Behind with more recent versions, Grissom and two fellow researchers found nearly the opposite to be true.
"We don't find evidence of these big negative impacts that I think we and other people would expect to find," Grissom said.
The study by Grissom, Sean Nicholson-Crotty of Indiana University, and James R. Harrington of University of Texas at Dallas, was released Tuesday in an American Educational Research Association article titled, "Estimating the Effects of No Child Left Behind on Teachers' Work Environments and Job Attitudes." The paper finds that since No Child Left Behind, teachers report feeling more autonomous, more supported by school administrators and have higher levels of job satisfaction. At the same time, teachers are working longer hours and may feel less cooperation with fellow educators.
While prior studies have looked at teachers' views of the law, "most evidence on the matter has been gathered in limited or non-representative samples," the researchers write. The National Center for Education Statistics' Schools and Staffing Survey –- analyzed by Grissom and his colleagues –- is a nationally representative survey of K-12 teachers. The researchers compared the survey's results from 1993-1994, 1999-2000, 2003-2004, and 2007-2008. They looked at responses to questions about the number of hours worked, autonomy, support, satisfaction and committment.
No Child Left Behind requires annual statewide achievement tests to gauge whether schools meet performance goals. The paper points out that conventional wisdom generally holds that No Child Left Behind had a negative impact on classrooms. But the researchers found that "while teachers' hours worked have increased, so have their feelings of classroom control and their perceptions of support from peers, administrators, and parents. Concomitantly, teacher job satisfaction and commitment to the profession appear to have increased over this time period as well."
Of course, these findings may not be attributable to the No Child Left Behind Act. Indeed, the survey never directly references the law, but asks questions about teacher satisfaction in general, which may have been attributable to other changes at the same time as No Child Left Behind. Additionally, teacher job satisfaction seemed already on an upward swing prior to 2001. Graphs from the paper show the trends over time: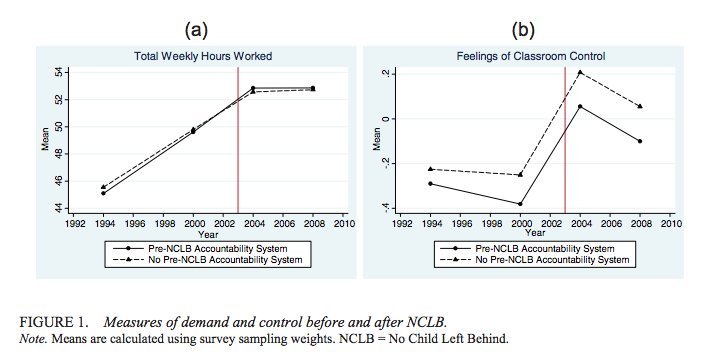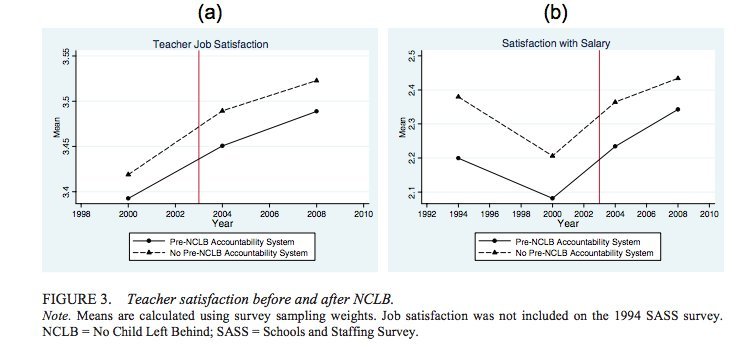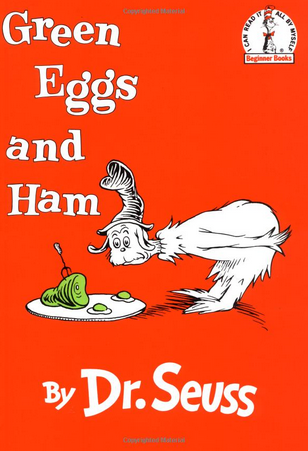 The Most Popular Books For American Students
Popular in the Community