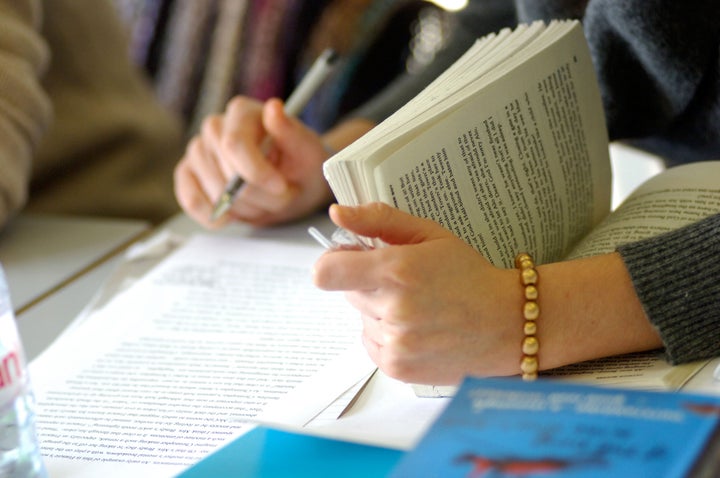 Teachers at a Brooklyn elementary school are accused of giving their students the answers on standardized tests, reports the New York Daily News. In return for high scores on those tests, teachers at Public School 94 were allegedly offered smaller classes and fewer non-English-speaking students.
The practice was uncovered when fellow teachers blew the whistle. The city and state education departments are now investigating the allegations, acording to the Daily News. "I've seen this go on at the school for a number of years and it's wrong and unethical," one teacher told the paper.
Students at other New York City schools have also reported getting answers from teachers, and two of the city's highest-ranking elementary schools are under investigation for cheating.
The scandal is just the latest example of how the pressure to score well on standardized tests can lead to improper school procedures and widespread cheating. Several states this year have passed laws that make test scores a part of teacher evaluations.
In some cases, the intense pressure has had severe consequences. An elementary-school teacher in Los Angeles committed suicide in 2010 after his low evaluation score was posted online. And earlier this year, the Atlanta Journal-Constitution uncovered evidence of potential cheating on standardized tests in hundreds of school districts around the country. Some experts, however, questioned the paper's analysis.
Investigators at the time implicated 178 Atlanta educators involved in test tampering, including erasing students' incorrect answers on standardized tests and replacing them with correct ones. The findings shook the country and "stunned" U.S. Secretary of Education Arne Duncan.
REAL LIFE. REAL NEWS. REAL VOICES.
Help us tell more of the stories that matter from voices that too often remain unheard.
BEFORE YOU GO