Looking at me with a mischievous smirk, Ryder opens his book after a second prompt. As teachers, we say we don't have favorites, but Ryder, he is my favorite. This fourth-grader is imaginative, analytical, funny, sarcastic, intelligent -- and dyslexic. He also acts out frequently, ever the class clown, doing whatever it takes to get out of reading or writing. He has difficulty accurately spelling words with three and four letters, and identifying and pronouncing short vowels. For this reason, I recognize and appreciate the trust he places in me.
Students like Ryder stand to benefit from the new Research Excellence and Advancements for Dyslexia (READ) Act, signed by President Obama in February to increase research related to dyslexia, including awareness, early identification, classroom instruction, and targeted intervention. This law is focused on promoting equal educational opportunities for the estimated 8.5 million K-12 students with dyslexia and will most certainly improve long-term outcomes through better preparation for and access to high school. The READ Act will make it more likely that students with dyslexia will receive a free and appropriate public education, a right that is already due to them and protected by existing federal laws.
But, like so many policies meant to revolutionize American education, there are often unforeseen hurdles. Through my own experiences -- meeting, consulting, and supporting the professional development of teachers around the country each year -- I feel quite confident in the assertion that teachers are not being adequately prepared to address the needs of students with dyslexia. While the READ Act will support new research, we need to begin reevaluating and prioritizing this knowledge in our teacher education programs.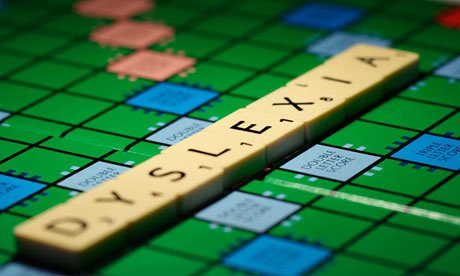 Dyslexia is the most commonly diagnosed neurobiological disorder, influencing the development of decoding (reading) and encoding (spelling) skills. Research has demonstrated that students who struggle with reading are at risk of continuing to experience difficulties throughout their school years and a host of negative long-term consequences, including discipline problems, dropping out and future joblessness or underemployment. Disparate outcomes, between students who attain reading proficiency and those who struggle, create sustained unequal opportunities within our school systems.
Students with dyslexia require explicit, targeted, and systematic instruction in addition to multiple opportunities for practice with immediate, corrective feedback. There is strong evidence based on decades of high-quality educational research that provides guidelines to inform practices for students with dyslexia. We know how to design and implemented interventions (especially in the early elementary grades) that remediate reading difficulties and ensure students' needs are being met. But teachers need to have proper training to support this type of instruction, understanding that students with dyslexia will learn to read differently than a student without dyslexia. How will America's schools comply with the spirit of the READ Act if teacher training does not include the knowledge and skills necessary to support this group of students?

The International Dyslexia Association has stated that teachers need to be trained deeply in the structure of language, including the speech sound system, writing system, structure of sentences, meaningful parts of words, relationships among words, and the organization of spoken and written discourse. As special education expert, I will tell you, that just is not happening.

For example, at the College of Education at The University of Texas at Austin, ranked No. 3 public and No. 10 overall nationally, pre-service teachers in our undergraduate general and special education programs receive only one course focused on reading development and instructional methods for struggling readers. Now don't get me wrong, it's a great course (I teach it!). Students leave with a solid base of knowledge related to reading instruction for diverse learners, and we send excellent teachers out into the world. But we do not have even close to an adequate amount of time to ensure that our teachers are leaving with deep knowledge about dyslexia, or the type of instruction and specialized interventions that students with dyslexia will need.

The ability to read proficiently is critical to school success. Throughout the primary grades, learning to read is a central focus; and as students move into the upper elementary grades, much of the content being taught relies on their ability to access text and read for understanding. Learning to read should be the right of all students -- and as such, students with dyslexia must be ensured appropriate instruction.
Words have always had a profound effect on me and my love of words was one of the reasons I chose to study education. In my early years as a teacher, I found it distressing that some of my students were not able to access the written word. This turned into a deep interest in and commitment to understanding and supporting students who struggled with reading, particularly those with disabilities that made learning how to read a treacherous process. When I now teach future teachers and lead professional development with teachers around the country, I often share these words by John Steinbeck:
Some people there are, who being grown, forget the horrible task of learning to read. It is perhaps the greatest single effort that the human undertakes, and he must do it as a child ... I remember that words--written or printed--were devils, and books, because they gave me pain, were my enemies. Then one day, my aunt gave me a book... and I stared at the black print with hatred, and then, gradually the pages opened and let me in. The magic happened.
This sentiment encapsulates the experience of many students when they are faced with the written word. For students with dyslexia in the United States, this "magic" is often a hard-won battle. The U.S. Department of Education is willing to put the resources and support into this battle. Now the question remains -- how are teacher preparation programs going to ensure that our nation's teachers can address the needs of students with dyslexia? Students like Ryder deserve a piece of the magic.
Calling all HuffPost superfans!
Sign up for membership to become a founding member and help shape HuffPost's next chapter