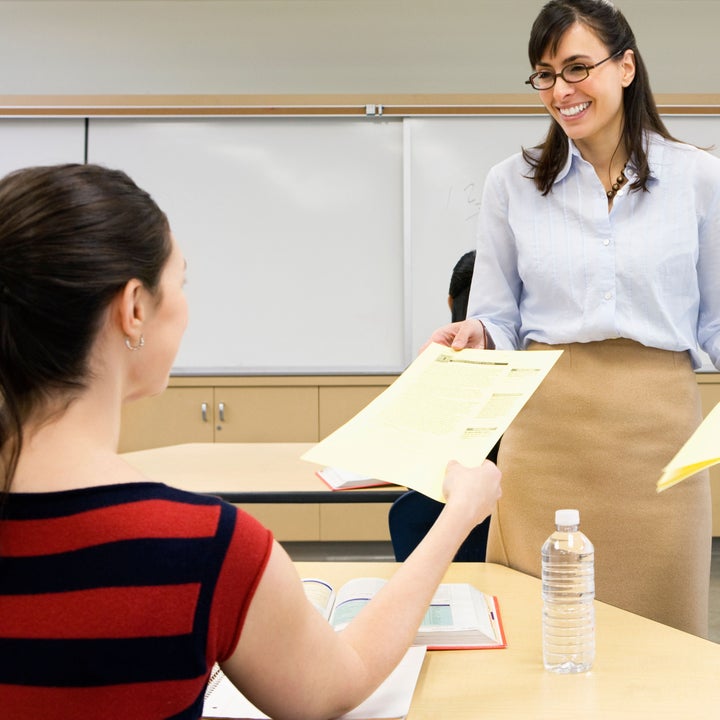 Revamping the makeup of the teaching profession through tweaks such as altering tenure and teacher evaluations has become a policy debate du jour, one that has riled many a state house in recent years. As it turns out, teachers themselves support that overhaul, according to recent survey data.
But that support may depend on a factor central to many of these teacher reforms: experience.
A survey released recently by the Bill & Melinda Gates Foundation, in collaboration with Scholastic Education, asked 10,000 pre-K-12 public-school teachers questions about their satisfaction, environment and views on school policies. The metric of teacher support for certain policies is increasingly important as a chorus of voices claims educators have been excluded from the biggest debates over laws affecting America's classrooms. An actual metric of teacher support is also crucial as education-reform groups trot out their policies to statehouses, claiming a such a groundswell of educator support.
The education-reform movement's rallying cry -- fueled by support from the Obama administration -- has been that teachers should be judged, compensated, hired and fired based on "effectiveness" on student learning, and not seniority. This translates into more intense teacher evaluations that often take students' standardized test scores into account.
The Gates/Scholastic survey found that on average, teachers think it should take up to five years to get tenure -- in many places, tenure comes after three years. About 90 percent of teachers say tenure "should reflect evaluations of teacher effectiveness," and answered that tenure should "not protect ineffective teachers."
Teachers also called for more frequent and rigorous evaluations, echoing the education-reform movement. Eighty-five percent of teachers surveyed signaled that they support the use of student achievement data in their evaluations, but only 26 percent said they saw standardized test scores as a reflection of student learning.
"Teachers should be held accountable for what they're teaching, but to rely on a test that's only given a couple of times a year -- we'd be doing ourselves harm," says Laura Komos, a first-grade teacher in the Chicago suburbs who has been teaching for 17 years. "Layoffs shouldn't be based on seniority, and it's good to make it hard to let go of teachers who are doing well."
Many of these reform measures involve shaking up the teaching profession in a way that makes promotion less dependent on experience. That's what makes the support of such policies from teachers with different levels of experience important for informing policy debates.
According to data broken out by Scholastic exclusively for The Huffington Post, two key seniority-related questions do break down along the lines of experience: New teachers -- defined by Scholastic as teaching for fewer than four years -- were more likely to say teachers should gain the protections of tenure after fewer years. Further, teachers who have been teaching for longer -- 20 years or more -- are more likely to say that seniority should be the primary factor in determining the levels of layoffs.
This could mean that teachers' support of certain types of reform is more relevant to the phases of their career than to their outlook on how these rules affect the quality of teaching and learning nationwide.
"In these two particular cases, the differences really popped between teachers with different levels of experience," said Francie Alexander, vice president and chief academic officer for Scholastic Education. "Teachers who had been in the profession for the shortest amount of time wanted to see tenure granted sooner. On the other end of the experience spectrum, teachers who had been teaching longest were more interested in seniority as being a determinant in terms of workforce reduction."
But in general, Alexander said, "people really want to examine tenure more. Nobody wants tenure to protect teachers who aren't good."
"Seniority is a good thing for teachers who are not performing well," Komos says. "Just because you've been around for a long time shouldn't guarantee your job safety."
Scholastic found no statistical significance -- defined as seven percentage points -- between teachers with different amounts of experience on other questions related to seniority.
The differences in support between teachers with varying experience levels matter less than overall agreement on issues such as requiring more time before acquiring tenure, asserts Tim Daly, president of TNTP, an organization that advocates for more rigorous teacher evaluations. "These surveys give us more evidence on top of evidence that teachers are not aligned to many of the policies that have been in place," Daly said. "This isn't hypothetical. There's a popular perception that these things are in place because teachers don't want them changed."
Daly argued that the findings "provoke questions about our dialogue. It makes you question why these policies have been presented as unchangeable."
Related
Popular in the Community