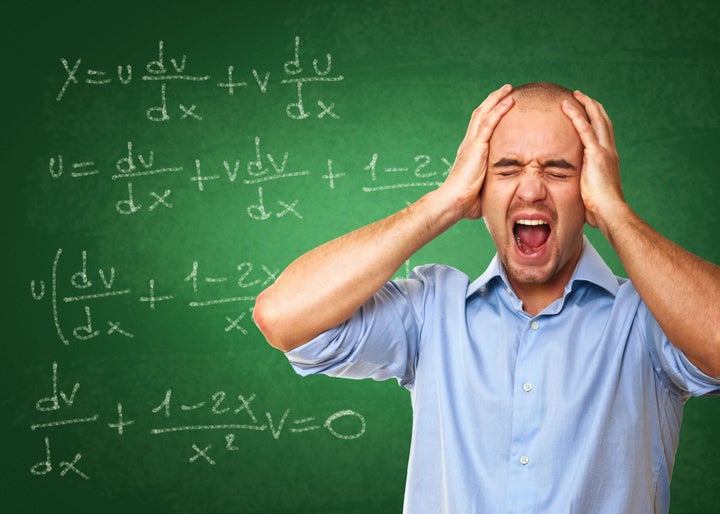 After a year that brought budget cuts, booming class sizes, radical hiring changes and governors who curtailed collective-bargaining rights, teachers' job satisfaction is at a two-decade low, according to a new survey released Wednesday.
According to the "MetLife Survey of the American Teacher," a long-running survey of educators, parents and students, teachers' job satisfaction has decreased by 15 points since the survey assessed the issue in 2009. Forty-four percent of teachers reported they were very satisfied, the lowest rate MetLife has seen in 20 years.
Christine Yarzabek, a first-grade teacher in Hershey, Pa., is feeling the frustration. "There's been a ridiculous amount of cuts," she said. "Next year, I'll be on a pay freeze. From there on out, I don't know what's going to happen."
The changes, she said, leave her wondering about her future. "Teachers have come to the point where they're getting older and getting pushed to retire," she said. "It makes me think twice about my work plans. I don't want to be in a work environment that just gets worse and worse."
According to the survey, more teachers feel their jobs are not secure: That rate ballooned from 8 percent in 2006 to 34 percent in a post-recession world. And over the last two years, the percentage of teachers who are considering leaving the field increased by 12 points, to 29 percent.
"The results are not at all surprising given the context within which teachers have been working for the last couple of years," said Kevin Welner, a University of Colorado, Boulder education professor. "Teacher bashing has been so undermining of the profession that it's sapping the appeal out of the career choice."
"The criticism [of unions] is sloshing over to teachers in general," said Arthur Levine, former president of Columbia University, Teachers College. "Governors, state leaders, federal leaders ... need to make clear how important this job is, even though there are problems."
The survey comes as various education groups seek to represent teachers and their voices, and be a mouthpiece for what teachers really think. The Obama administration is seeking to regain teachers' trust, branding a recent $5 billion proposed competition among schools for federal funding, called RESPECT.
After upsetting teachers by lauding the firing of all teachers at a Central Falls, R.I., high school, U.S. Secretary of Education Arne Duncan made a point to increasingly praise the contribution of teachers, and regularly advocates increasing teacher pay.
"It looks like the administration is now trying to soften some of its hard edges," Welner said.
But American teachers' apparent unhappiness drums up another question: Will teachers work hard to get Obama reelected? So far, after three years of condemning administration education policies that push test-based teacher evaluations, the American Federation of Teachers and the National Education Association, the nation's two largest teachers' unions have endorsed him. Still, some suspect an enthusiasm gap plagues the president's support among teachers.
The MetLife survey began after the Reagan administration issued its famous "Nation at Risk" report proclaimed that "the educational foundations of our society are presently being eroded by a rising tide of mediocrity," setting off an anxious wave of education reform. According to Dennis White, vice president of MetLife's corporate contributions, the survey emerged from the idea that debates about education should include teachers.
"While teachers were the subject of much criticism then, they were largely absent of the debate about education," White said.
This year, the surveyors interviewed 1,001 kindergarten-12 teachers by phone, and 947 students and 1,086 parents or guardians online.
Thirty-nine percent of parents and 43 percent of teachers reported they were pessimistic that student achievement would improve over the next five years. This finding stunned Bob Wise, a former West Virginia governor who now heads the Alliance for Excellent Education. "If we don't have a teacher corps that's ready to meet that challenge and feels inclined to ... that becomes even harder to reach," he said.
Here are some other findings from the survey:
Most parents say their communities treat teachers as professionals.
Two thirds of teachers and half of parents said that teacher pay is unfair.
Teachers less satisfied with their jobs are concentrated in schools that have faced layoffs.
Three-quarters of teachers reported school budget cuts, and over one third reported cuts to arts, foreign language, and gym programs.
Sixty-three percent of teachers reported that class size increased in the last year.
Almost two-thirds of teachers reported finding an increase in the number of students and families who required social support services.
Related
Popular in the Community