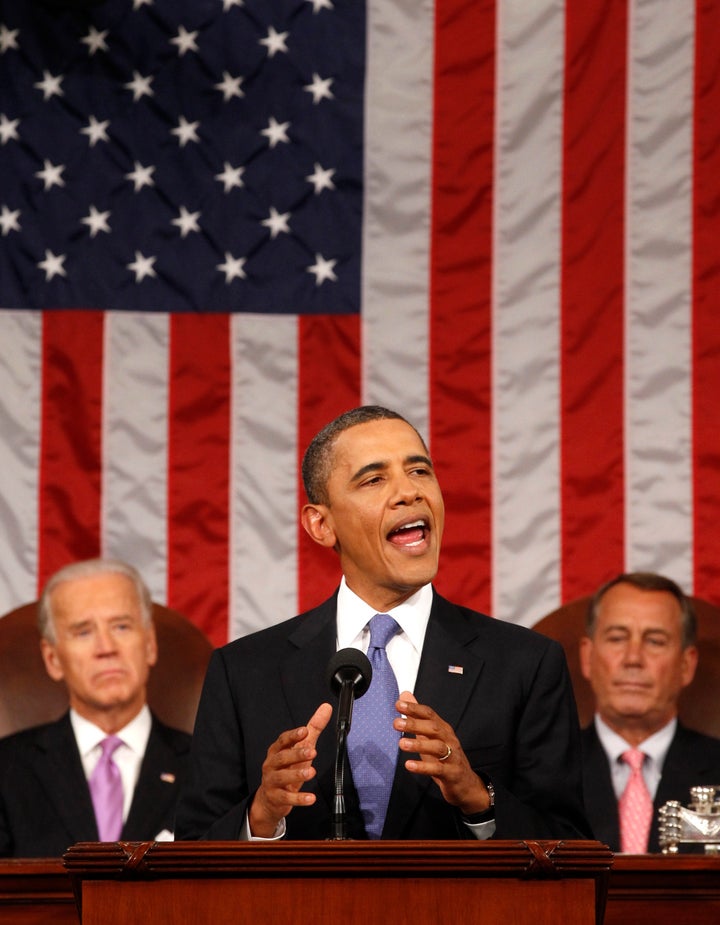 CHICAGO -- America's two largest teachers unions, which have often clashed with the Obama administration on education policies, praised the president for including $60 billion in relief for cash-strapped school districts in his jobs package announced Thursday evening.
"We have for months been talking about jobs jobs jobs jobs jobs," Randi Weingarten, president of the American Federation of Teachers, told The Huffington Post. "We know that there needs to be a lifeline because the economy has not grown the way it should, and that is what this plan is about. It's about putting people back to work, growing the economy, making sure how families feel stabilized."
The speech follows a year of widespread teacher layoffs and education cuts that sparked concerns about sacrificing educational quality for short-term financial stability. The drying up of stimulus funds worsened the blow.
"You see, people taking furlough days, you see people taking modest raises or pay cuts, you see digging deeper in their pockets, you see higher class sizes, you see effects for families teachers and kids," Weingarten said.
Though Obama did not report a price tag for the plan, media outlets cited White House officials as saying it would cost $450 billion. The plan would set aside $60 billion for the repair of 35,000 schools and teachers' jobs.
"This will be huge," U.S. Secretary of Education Arne Duncan told HuffPost from his tour bus as it passed through Chicago. "Everywhere we go, we hear about ... how big the need is." The bill would save 280,000 teacher jobs, he said.
Vice President Joe Biden called both Weingarten and Dennis Van Roekel, the president of the National Education Association, earlier Thursday to brief them on the plan. "I told him I was pleased with the things they were mentioning," Van Roekel said.
The NEA, the nation's largest teachers union, endorsed Obama this summer for a second term, but also adopted a resolution criticizing Duncan. "The schools in America need to be repaired," Van Roekel said, in response to a question about his relationship with the administration. "We stand firmly behind the president and his vision."
In his speech, Obama stressed the importance of funding education. "Pass this jobs bill and thousands of teachers in every state will go back to work," Obama said. "These are the men and women charged with preparing our children for a world where the competition has never been tougher."
"But while they're adding teachers in places like South Korea, we're laying them off in droves. It's unfair to our kids," Obama continued. "Pass the jobs bill, and put our teachers back in the classroom where they belong."
Both Weingarten and Van Roekel, though, conceded that the funds might not be enough.
"You never know, but we need to start somewhere," Weingarten said.
"How much does it take? More than they're willing to spend," Van Roekel said.
Rep. John Kline (R-Minn.), the chairman of the House Education and the Workforce Committee, blasted the plan, saying in a statement that "rather than renew his support for the failed policies of the past, the president should join our efforts to chart a better course for our children's future." Kline's efforts would reduce the federal government's role in education, he said.
Duncan said that while Obama's jobs plan is not a viable long-term fix, the bill would provide immediate relief. "The impact on education would be phenomenal," he said.
Related
Popular in the Community